The family of a slain child is expressing outrage after learning that her killer has quietly declared a transgender identity and may be transferred to a women's prison. The death of 12-year-old Micaela Ortega was the first case of child grooming resulting in murder recorded in Argentina's history.
Ortega was first reported missing by her family on April 23, 2016. The child had left her home with the intention of going to meet another young girl she had met on Facebook — not knowing the profile was actually operated by an adult man posing as a minor. Police and members of Ortega's community in Bahía Blanca desperately launched a search for the child, but were unable to locate her.
Searches continued for a month with no leads until the US-based National Center for Missing and Exploited Children (NCMEC) intervened in an attempt to assist with locating Ortega.
NCMEC researchers, along with Argentinian authorities, were able to request data from Facebook which revealed Ortega had been communicating with a decoy account they would discover belonged to a 26-year-old man who lived in the nearby town of Ingeniero White. Jonathan Luna was found to have been operating multiple Facebook accounts where he pretended to be a female minor for the purposes of arranging meetings with young girls.
A judge quickly issued a warrant for police to search Luna's home, where they found Ortega's cellphone and jacket. After being interrogated, Luna confessed to the murder and told police where he had hid Ortega's body.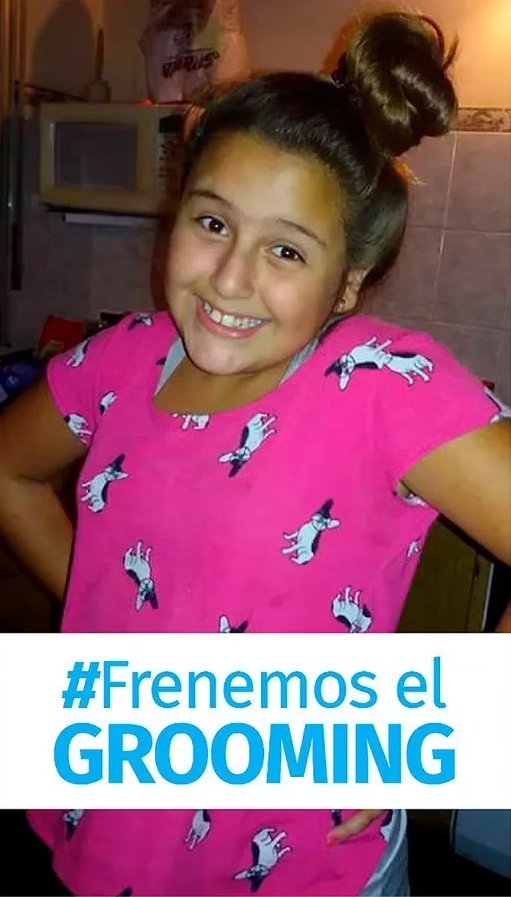 On May 28, just over one month from when Ortega had gone missing, police retrieved the 12-year-old's corpse from an open field near a highway on the outskirts of Ingeniero White. A forensic examination found that Ortega had been strangled and beaten to death.
Investigators later determined Luna had tried to sexually assault the girl and had robbed her. They also learned that just days prior to being caught, Luna had been trying to arrange for a meeting with another young girl to whom he was trying to give hair accessories he had stolen from Ortega's corpse.
Luna's house was set on fire by enraged neighbors after he was taken into police custody and the circumstances of his arrest became known.
At the time of the murder, Luna was a fugitive for having escaped custody after being arrested for aggravated robbery.
Luna was found guilty and sentenced to life imprisonment in October of 2017. The trial was said to be "historic" because it represented the first time in Argentina's history that a child grooming case had resulted in the murder of the victim.
In 2020, an anti-grooming bill was adopted by Argentina's government under the name "Mica Ortega's Law" in memory of the girl.
But the case that rocked Argentina years ago is now once again renewing outrage after it was revealed that Jonathan Luna has self-declared a transgender identity and was moved out of the men's population and into a special gender identity unit. Luna has changed his name to "Yoana Luna," and is claiming he "felt" like a woman even at the time of the child's murder — something which could have an impact on his conviction for femicide.
In Argentina, femicide is a gender-specific crime introduced in 2012 to address the nation's epidemic of sex-based violence. According to the United Nations, one woman is murdered every 32 hours in Argentina. The femicide aggravation is defined broadly as "a crime against a woman when the act is perpetrated by a man and gender violence is mediated."
Because Argentina has self-identification law, males who identify as women cannot typically be charged with femicide. Luna's lawyers are now reportedly moving to challenge his femicide conviction, and for his crime to be reclassified as simple homicide.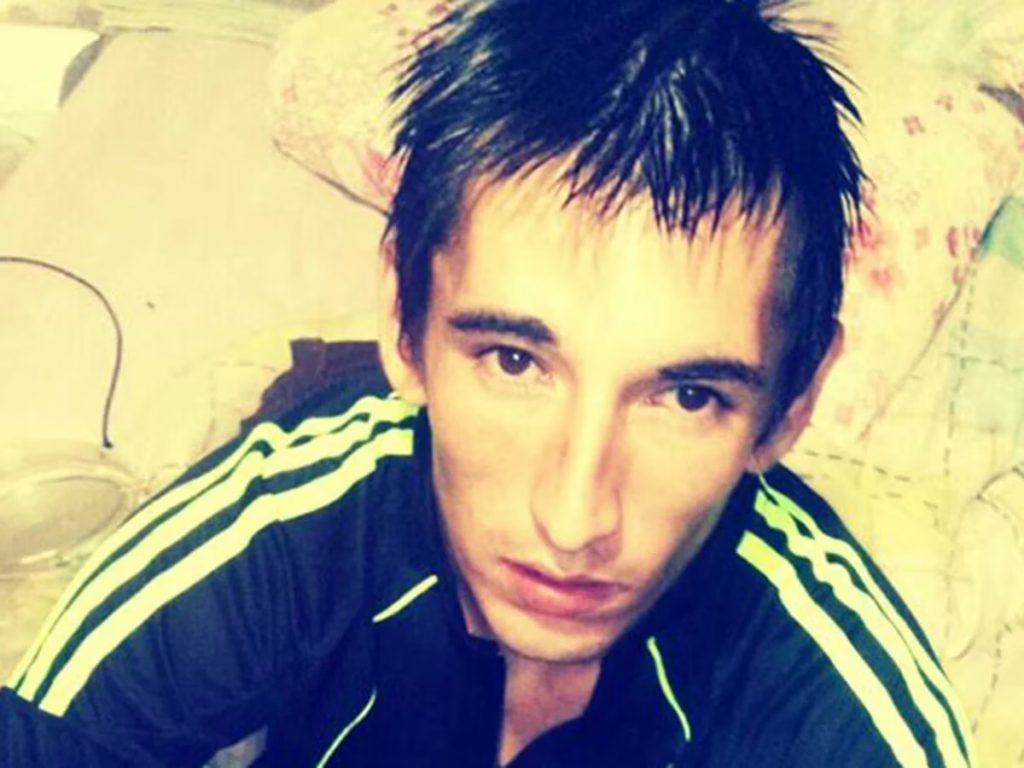 Speaking to LA BRÚJULA 24, law professor and prominent public defender José Pazos Crocitto gave his opinion on the case, stating that he believes Luna is trying to game the system.
"I am convinced that this boy is finding a key to scam the [the court], and it is the latter who is allowing it," Pazos Crottico said. He asserted that even if Luna was able to have the femicide distinction removed, his life sentence would not fundamentally change.
"The [gender identity] law does not require any type of psychological evaluation because it is intended to be inclusive," Pazos Crottico said. "Even if the conviction of femicide was removed, that does not impact the life sentence."
Disturbingly, Ortega's family was not made aware of Luna's transgender identity or name change despite a victim's law requiring they be notified of updates in Luna's case management. Ortega's mother, Mónica Cid, first discovered Luna had changed his gender marker after hearing about it in the news.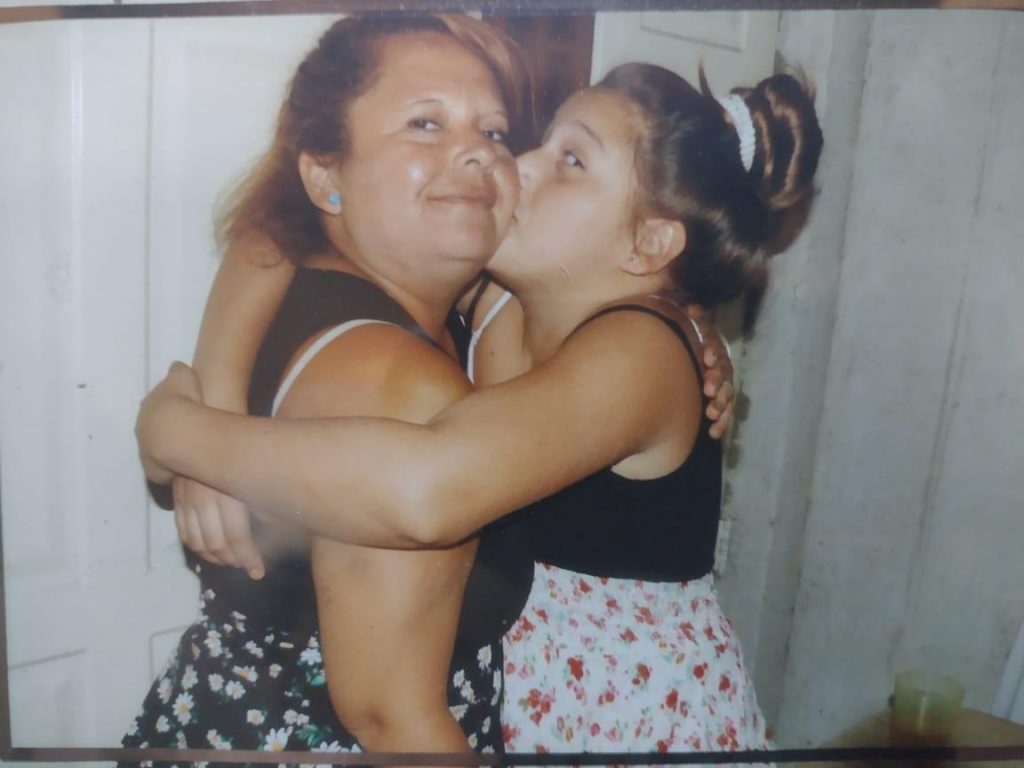 Luna changed his name last August, and was moved to a special transgender unit in a prison in Florencio Varela. He has reportedly started a romantic relationship with another man in the unit, and, according to Ortega's mother, he is now pushing to be transferred to a women's prison.
This week, La Nueva reported that Luna's lawyers, along with the Buenos Aires Committee Against Torture, have now presented a habeas corpus in order to bolster Luna's attempt to be granted the transfer.
Luna has also requested his cellphone be returned to him because he's "having a hard time" while in prison.
Ortega's mother has been vocal in opposing the possibility of his transfer, publicly stating this week: "I will not allow him to be with women," and adding: "[Luna] hates women. It has been proven with the psychological and psychiatric tests that were carried out on him in Bahía Blanca, he despises the female sex."
This is the second time in less than one month that a killer convicted of a femicide-related offense in Argentina has been revealed to be changing his gender identity.
On April 19, Reduxx reported that a gay man who admitted to murdering the surrogate he had hired to have his children had told the court he was now identifying as a woman in what some believed was a bid to try and avoid a lengthy sentence for femicide.
Fernando Alves Ferreira was detained in February of 2022 after admitting to the murder of Eduarda Santos, a surrogate he had hired who was living with him in the Argentinian city of Bariloche. Both the offender and the victim were Brazilian nationals living in Argentina.
Santos' body was found by a tourist on the Circuito Chico Trail with 9 gunshot wounds. A later forensic examination revealed that Santos' corpse also had injuries consistent with having been beaten prior to her death.
Ferreira's lawyers sought to have the femicide charge withdrawn, arguing that their client no longer identified as a man. During an April hearing, Ferreira's lawyers stated that his name was now "Amanda," and that he was going through the relevant legal procedures to have his self-declared gender identity recognized.
Ferreira's bid to have the femicide charges dropped has so far been unsuccessful, but a jury will ultimately decide if he is to be treated as a male or a female for the purposes of the case.
---
Reduxx is your source of pro-woman, pro-child safeguarding news and commentary. We're 100% independent! Support our mission by joining our Patreon, or consider making a one-time donation.