A well-known trans-identified "sex worker" in Argentina is facing charges of sexually victimizing 30 people, some of whom were minors. Daniel Ariel Araya Segura, better known as Paloma León, is also facing one count of attempted murder.
The investigation into León began in December of 2020 after the Argentinian National Program for the Rescue of Persons Victimized by Trafficking received a tip that he had forced a number of people, including youth, into sexual slavery.
The anonymous source told authorities that León was sexually exploiting approximately thirty victims in a house in Mendoza, Argentina. The victims included trans-identified males, as well as women and minors.
Victims were kept under strict monitoring and were forced to be available to sell sexual services 24 hours a day. They were routinely threatened, beaten, and even had their government social assistance checks stolen by León.
The police placed the home under surveillance and tapped the phones of León and his associates, including another trans-identified male who goes by the name of Antonella Rubí Iparraguirre Briceño. One of the men's partners, Ricardo Néstor Cáceres Molina, was also surveilled.
From the initial wiretaps, it was discovered that León and his accomplices had forced at least 10 individuals into prostitution.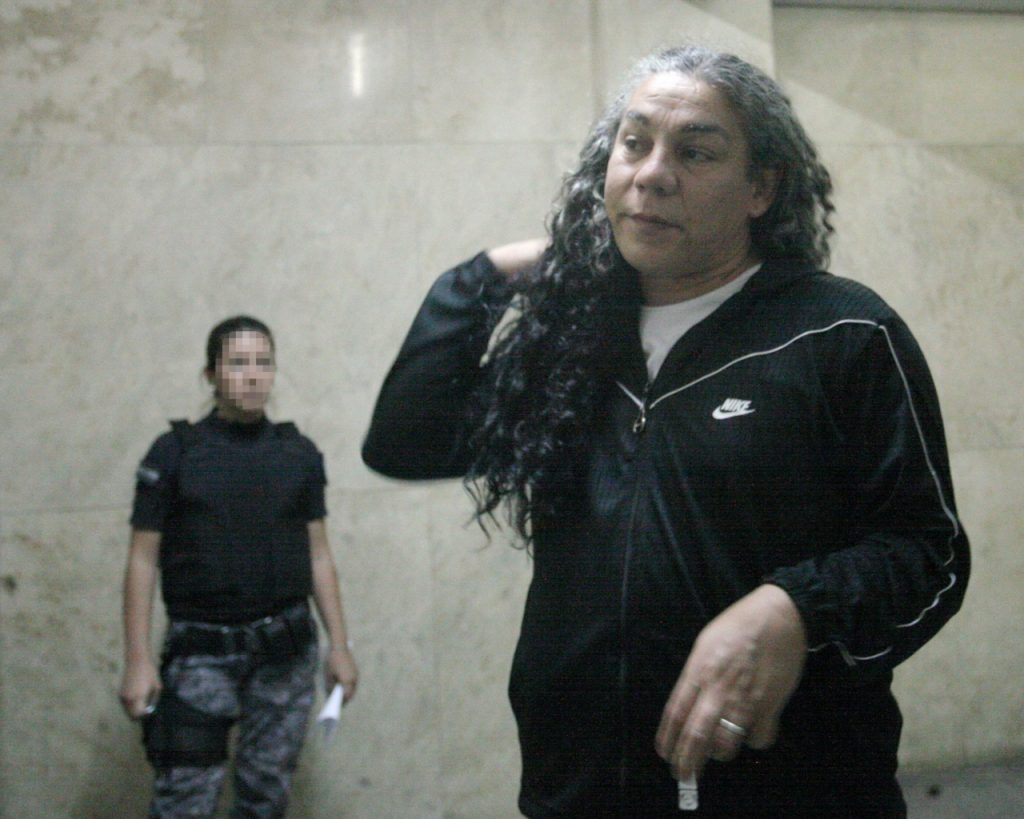 In February of 2021, police received additional information from another anonymous source who warned that León was sex trafficking more trans-identified individuals on a street in Mendoza. The victims would be beaten if they did not "work" to León's satisfaction, or tried to stop.
Shortly after, a third anonymous caller advised police that León was trafficking female victims out of a hotel he owned in another part of town.
Following the third tip, authorities determined they had enough evidence to arrest León, and he was taken into custody, along with Iparraguirre Briceño and Cáceres Molina.
Boxes of condoms, cash, cocaine and mobile phones were found at León's properties, while a computer, a mobile phone and two loaded firearms were seized on his parents' farm.
Just one month after he was taken into custody, a victim who had been freed from León's brothel and had cooperated with police was shot in the neck, reportedly on León's orders. While the woman survived, she told police that hours before she was attacked, she had received a threatening call from León, who was in prison.
"Your days are numbered, you bitch. I'm going to leave no stone unturned while looking for you [sic]," León had reportedly told the victim. But León would go on to blame Iparraguirre for the attack.
Following the shooting, León, as well as Iparraguirre Briceño and Cáceres Molina, were charged with attempted premeditated homicide in addition to the human trafficking charges they were already facing. Carretero Suárez, the alleged shooter, was also located and detained on charges of attempted murder.
León is well-known to police. He had previously served 18 years in prison for homicide, and was only released in 2006.
In 2015, he was charged once again after two trans-identified male prostitutes accused León of having organized a brutal assault on them after they practiced in an area controlled by him without his permission. León had demanded a fee of 2,000 pesos (approximately $13 USD) per month in order to work in his zone, which the victims had been unable to pay. He was ultimately acquitted due to lack of evidence.
León was the protagonist of a documentary film by Argentinian artist Carina Sama released in 2013 titled Madam Baterflai.
---
Reduxx is a newly-launched independent source of pro-woman, pro-child safeguarding news and commentary. We're 100% reader-funded! Support our mission by joining our Patreon, or consider making a one-time donation.