A notorious serial killer who targeted women is now eligible for parole after serving his 30 year prison sentence. Paul Denyer, dubbed the Frankston Killer, murdered three women in 1993.
During his sentence, Denyer began identifying as "Paula" and attempted to medically transition, but was denied so-called "gender affirming" care despite his repeated requests. Denyer was also questioned on suspicion of a prison rape while in custody.
Denyer's decades-long sentence was related to the abduction and murder of three young women over the course of several weeks in 1993. Denyer abducted his first victim, 18-year-old Elizabeth Stevens, on June 11, 1993 by grabbing the teenager when she disembarked a bus. He pressed a pipe to her neck and pretended he had a gun, leading her off to a remote location where he strangled and stabbed her. Stevens body was found undressed from the waist up, and Denyer had used a homemade knife to carve a zigzag pattern into her chest.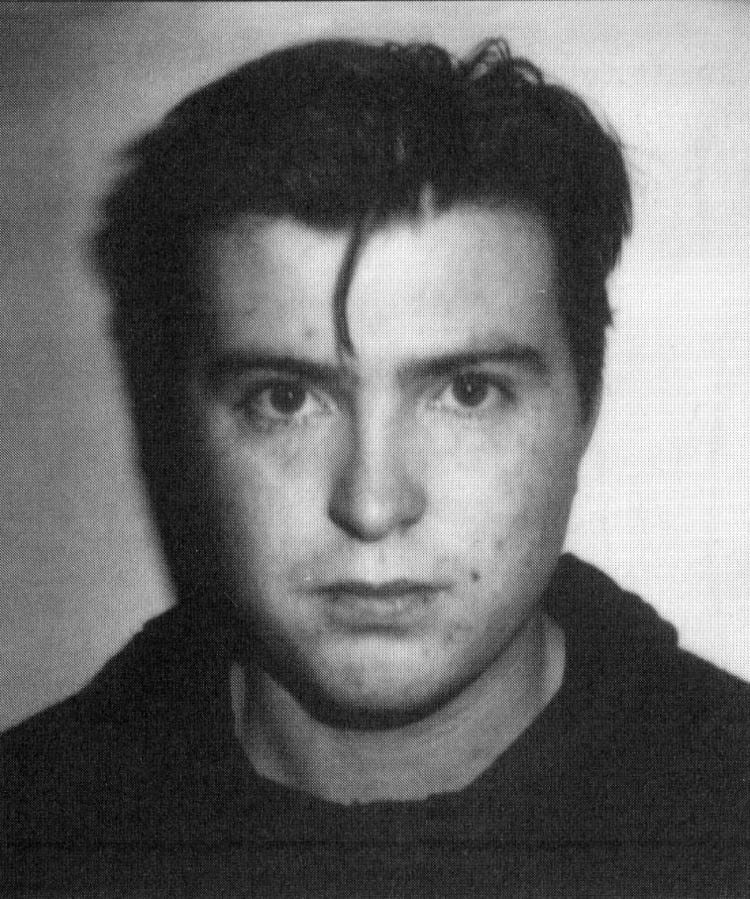 During police interrogation, Denyer recounted his first murder in grisly detail:
"We just walked down towards where the goal posts are and we turned right and headed towards the area where she was found … I started choking her with my hands and she passed out after a while. You know, the oxygen got cut off to her head and she just stopped. And then I pulled out the knife … and stabbed her many times in the throat. And she was still alive. And then she stood up and then we walked around and all that, just walking around a few steps, and then I threw her on the ground and stuck my foot over her neck to finish her off."
Less than one month later, Denyer attempted to abduct 41-year-old Roszsa Toth as she walked home from work. Using the same method he used to abduct Stevens, Denyer pretended to hold Toth at gunpoint, but the woman managed to flee and flagged down a passing car.
That same evening after the failed abduction of Toth, Denyer abducted and murdered a 22-year-old mother, Debbie Fream. Fream was a new mother and had given birth just 12 days prior. Fream had left her baby in the care of a friend while she went to purchase milk at a nearby store. Denyer broke into her car while she was in the store and, when Fream returned to her vehicle, he seized control of the car and drove away with her. He strangled Fream and stabbed her 24 times before discarding the body in a paddock.
Denyer committed his final murder on July 30, kidnapping and killing 17-year-old Natalie Russell as she walked across a bike track on her way home from John Paul College. Russell fought back, but Denyer stabbed the teen viciously and repeatedly in the face and neck before slitting her throat.
Meanwhile, Denyer's surviving victim, Toth, had been able to give a description to police of her attacker, and authorities were able to produce a profile and sketch of him that they released to the public. But Denyer was ultimately arrested after a local reported a suspicious man had been lingering in their area in his car.
When police arrived they found his car empty, and Russell's body shortly after. They were able to link the murder to the suspicious vehicle seen in the area, and tracked down Denyer as its owner.
During an extensive police interrogation, Denyer confessed to all three murders and was able to share details of his crimes and motivations to police.
"I always wanted to kill," he told investigators, before confessing to stalking women and having killed animals for years prior to his murders. Denyer reportedly stalked his female neighbors for several months leading up to his brutal killing spree. One of Denyer's stalking victims once returned home to find had her apartment broken into, her cat dead, and threatening words were written in blood on the wall. Pornography material was also found laying around the apartment. Denyer had been amongst those who had volunteered at the time to help find the intruder.
When asked why he killed women during police interviews, Denyer said: "I just hate women."
After his arrest, a psychological assessment of Denyer concluded that he had no remorse for his crimes. They believe he enjoyed recounting his brutality and was a sadist, ultimately diagnosing him with Sadistic Personality Disorder and Narcissistic Personality Disorder.
Denyer's defense tried to argue that Denyer was the victim of childhood abuse as a mitigating factor, but this attempt was not accepted by the court as a justification for murder. He was subsequently sentenced to 30 years in prison.
During his detention, Denyer began identifying as a "woman."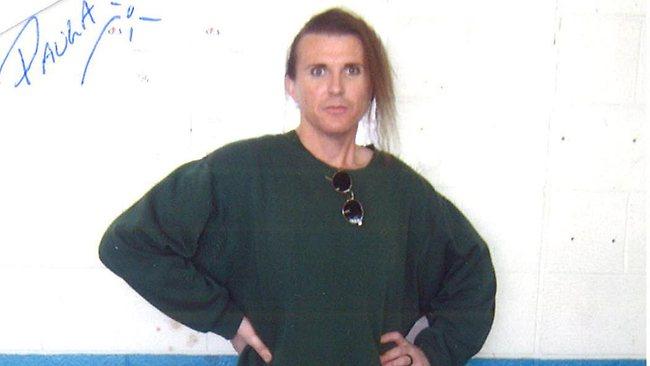 In a series of letters written to penpals including his estranged brother, Denyer explained that he only killed women because he was angry that he was not female. Denyer described how his "gender dysphoria" led him to seek revenge against women by killing them.
"I committed these disgusting crimes, not because I hated womenkind but because I have never really felt I was male," he said.
Due to prison security rules at the time, Denyer was denied a legal name change to Paula in 2004. Denyer applied to the prison for women's clothing and make-up but was denied. A woman who Denyer wrote letters to said he asked her to buy women's underwear for him, but that prison officers refused to let her send the clothing to him.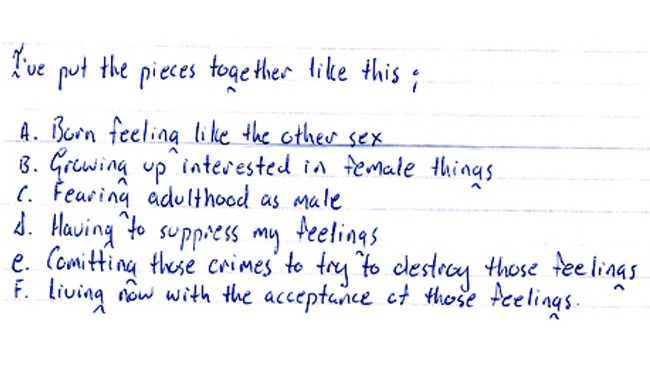 According to a prison guard, Denyer had been fashioning his issued clothing into "feminine attire" by making skirts out of jumpers – something which was strictly forbidden in the prison at the time. Denyer was being housed in a single cell in a protection unit alongside Victoria's most notorious sex offenders after his "transition" to Paula.
In 2004, prison medical professionals assessed Denyer to establish whether he was a suitable candidate for "sex reassignment surgery." They denied his application.
Many people, including the families of the victims, believe that Denyer's transgender identity was just a "stunt," with others suspecting that it was an attempt to get favorable treatment while in prison. In 2022, just as his parole date approached, Crime Reporter John Silvester claimed that Denyer was no longer transgender. Silvester also asserted that Denyer's transgender identity was "irrelevant to his crimes" despite the fact Denyer himself had stated that his desire to be a woman was directly linked to the murders.
Police have since linked Denyer to possibly being behind similar crimes that had been committed prior to his arrest. Denyer was interviewed in 2011 by homicide detectives over missing woman Sarah MacDiarmid, who disappeared in 1990, but he denied any involvement in her case.
In 2012, Denyer was accused of raping another inmate at Port Phillip Prison. Police from Footscray's sexual crimes unit interviewed Denyer for four hours about the alleged assault which reportedly started as a massage and led to rape.
The friends and families of Denyer's victims have previously pleaded for him not to be released.
Victorian MP David Limbrick, who was Natalie Russell's boyfriend at the time of her murder, helped launch a petition calling for legislation that would keep Denyer behind bars. Brian Russell, Natalie's father, gave an interview to Channel 7's Sunrise in October of 2022.
"I think the whole idea of him even being considered for parole is ridiculous," Brian Russell told Channel 7 at the time.
"He had a good trial and … had psychologists and psychiatrists and everybody agreed that he should never be allowed out into normal society. He showed no remorse," Russell emphasized.
"He openly stated during questioning that when he gets out of jail, he would just go ahead and kill again."
A change.org petition has been established demanding Denyer remain in prison and has so far racked up 46,381 out of the 50,000 required signatures to be one of the most-signed petitions on the site.
---
Reduxx is your source of pro-woman, pro-child safeguarding news and commentary. We're 100% independent! Support our mission by joining our Patreon, or consider making a one-time donation.