A trans-identified male has once again taken first place in the women's category of a North Carolina cycling tour, adding to his expansive list of victories against female cyclists.
The Belgian Waffle Ride North Carolina took place today in Hendersonville, and participating in the women's division was biological man Austin Killips. Killips, 27, identifies as a "woman" and has been competing in women's cycling events since 2022, as reflected by his pro cycling profile.
During the 137-mile race today, Killips quickly took the lead in the female division, as demonstrated by highlights offered by Unroad UNLTD through Instagram.
Immediately after the race began, Killips seized first place, leading Unroad UNLTD to report only on the second and third place female riders for the first two updates in their monitoring of the women's category.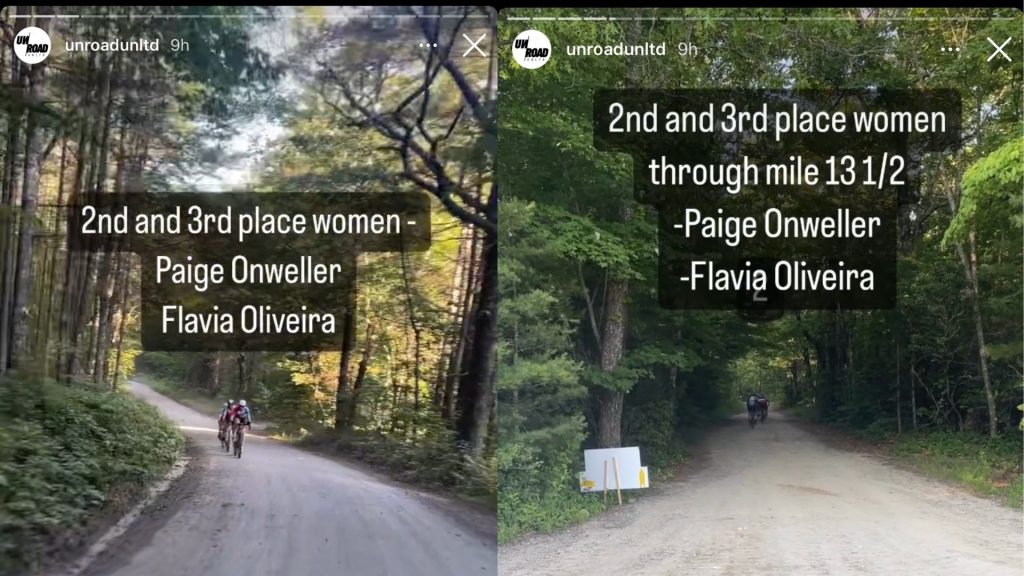 At the 13th mile mark, Killips was confirmed as having been in first place, with two female athletes — Paige Onweller and Flavia Oliveira — maintaining their second and third spots respectively.
During miles 55 through 59, Killips, Onweller, and Oliveira were grouped together with no concrete placing, and, shortly after and for a brief period of time, Onweller managed to claim the first place position.
But by mile 108, Killips had effortlessly slipped back into first place, and had begun to place significant distance between himself and the female riders. Nearing the finish line, Killips had a 5-minute head on his competitors.
While rolling through the finish line, the race commentator declared Killips had taken a "huge win." No competitors appeared to be immediately behind him in the short clip uploaded to Instagram.
The race has since confirmed that Paige Onweller and Flavia Oliveira placed second and third respectively.
Unroad UNLTD announcers referred to Killips as a "female" and a "woman" throughout their check-ins.
This is not the first time Killips has placed first in a women's race.
In May, Reduxx reported that Killips had placed first in the Tour of the Gila, an internationally known top-tier cycling competition. Notably, the 2022 Tour was the first in the competition's history where the prize money for both the male and female categories was equal. But following Killips' win, two biological males walked away with the prize pots.
Disturbingly, Killips had previously been accused of attempting to push female cyclist Hannah Arensman off the racing course at the UCI Cyclocross National Championships in December of 2022. 
One Twitter user shared a video of the incident that shows Killips trying to "put Arensman into the tape." The user said it was one of at least three such attempts to push her off course, but the only one recorded on video, and had said Killips should have been disqualified for that move alone.
Forget the fact that AK is a biological male. He/She should have been DQ for this move which was only one of at least 3 attempts to put Arnesman into the tape. I was standing right there when one of the others happened. You can do better. pic.twitter.com/pySpaOXnty

— Tom Pearman (@TomHPearman) December 12, 2022
Arensman, who was a 35-time winner in cyclocross racing, retired from the sport shortly after the controversy surrounding Killips attempting to push her off of the track during a women's competition.
Arensman shared that she felt as though racing directly against male cyclists in women's events had become so discouraging that she decided to end her cycling career. 
---
Reduxx is your source of pro-woman, pro-child safeguarding news and commentary. We're 100% independent! Support our mission by joining our Patreon, or consider making a one-time donation.