A teen girl who stabbed her alleged rapist to death has narrowly avoided prison, but will be forced to pay her assailant's family $150,000 in compensation for his death.
Pieper Lewis of Des Moines, Iowa, was only 15 years old when she murdered Zachary Brooks, who was 37. The murder took place in 2020 after Lewis explained Brooks had sexually assaulted her.
While she was initially charged with first degree murder and faced up to 20 years in prison, Lewis pleaded guilty to voluntary manslaughter and willful injury during her trial in June of 2021. On September 13, an Iowa court handed down a sentence of 5 years probation, 1,200 hours of community service, and a $150,000 fine to be paid out to Brooks' family. Lewis has been in custody at the Polk County Jail since her arrest two years ago.
Lewis had experienced a life of hardship starting from a young age.
When Lewis was 3, she entered the foster care system where she experienced a somewhat typical childhood until she was in eighth grade. Following the separation of her foster parents, her foster mother became increasingly abusive, resulting in her fleeing from the home multiple times in 2020. She was sexually assaulted while staying in the Des Moines Youth Emergency Shelter after running away a second time, and left the home a third time after that.
At age 15, months before the murder, she had been homeless and sleeping in the hallway of a friend's apartment complex. During her period of extreme vulnerability, she was taken in by a 40-year-old man who lived in the building. The man beat her, gave her cocaine, and attempted to have his relatives sexually assault her.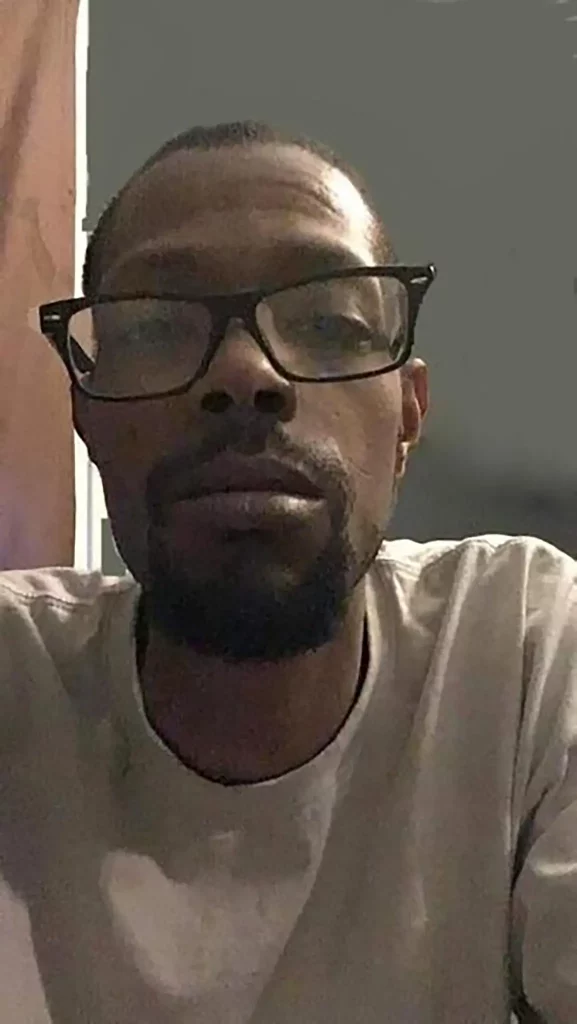 Lewis quickly returned to sleeping in the hallways, and shortly after met a 28-year-old musician only identified as "Mr. Brown."
Brown quickly began to manipulate and traffic Lewis, forcing the 15-year-old to perform sex acts with strange men in exchange for drugs and money. Brown also signed the girl up for adult dating sites, and threatened to harm her if she did not meet the men he set her up with via the internet.
In May of 2020, Brown sent Lewis to stay at the apartment of Zachary Brooks over a weekend. Brooks plied Lewis with drugs and alcohol, and sexually assaulted her multiple times. Upon returning to Brown, Lewis told him she did not want to go see Brooks anymore, but he threatened her at knifepoint after arranging their next meeting.
The day before Brooks was killed, on May 31, Lewis had been sent to his apartment by Brown to perform sex acts for him in exchange for $50 in marijuana.
According to Lewis' testimony at trial, she was told to strip upon arriving to Brooks' apartment, given alcohol and drugs, and fell asleep shortly after. The teen awoke to Brooks sexually assaulting her. She screamed for him to stop, but he continued. Following the abuse, Lewis moved to leave the unit, but saw a knife on Brooks' bedside table and snapped.
"I suddenly realized that Mr. Brooks had raped me yet again and (I) was overcome with rage," Lewis wrote in her plea, submitted last year.
Lewis stabbed Brooks 30 times before fleeing, and was arrested the next day at Brown's apartment.
She was initially charged with first degree murder, despite being considered a child sex trafficking victim under both federal and state law. Prosecutors never disputed the claim that she had been sexually assaulted or that she was a victim of sex trafficking. Last year, she pleaded guilty to the lesser charge of voluntary manslaughter.
Patrick Waymire, Iowa Department of Public Safety intelligence director, told the Iowa Register last year the relationship Lewis described with the 28 year old musician was a "perfect example" of human trafficking. Waymire, who was not involved directly in the investigation said that what Lewis described in her plea was "a perfect example of control."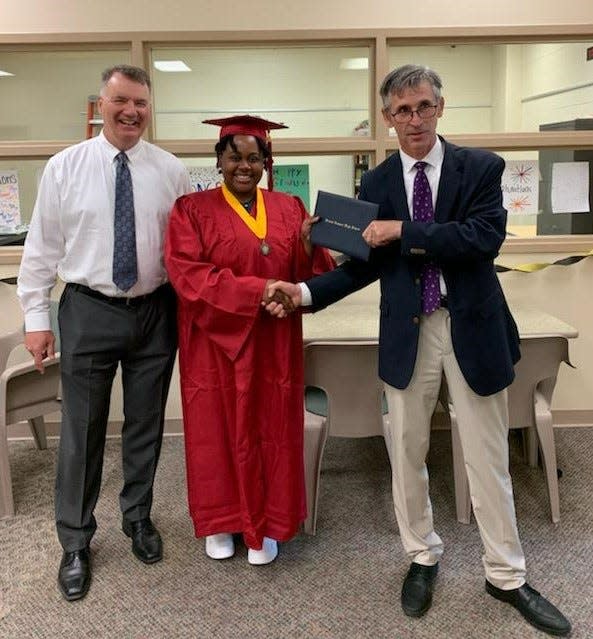 "Lewis said in her plea that she considered the musician her boyfriend. Traffickers make victims feel like they're part of their family so they will never leave", Waymire said.
Under Iowa law, anyone convicted of homicide must pay $150,000 in compensation. Lewis's attorney attempted to argue against this due to the circumstances.
"By subjecting the defendant to human trafficking and sexual abuse on June 1, 2020, the decedent was at least 51% at fault for his own damages," the filing said. "Such an award, as applied to this defendant and to these circumstances, would result in an excessive fine and cruel and unusual punishment."
Despite the objection, Polk County District judge David M. Porter, who presided over the hearing, rejected the argument and maintained that Lewis would have to pay compensation.
Speaking to Reduxx on Lewis' case, human trafficking survivor and journalist Eliza Bleu says she was deeply saddened by the news of the young girl's ordeal. Bleu pointed out that Lewis' life history, including homelessness, addiction, and being in the foster system, indicated multiple risk factors for becoming a victim of trafficking.
"Unfortunately, those are some of the most common vulnerabilities that we see amongst survivors in the United States. Those specific vulnerabilities would put an individual into 'at risk' categories for exploitation," Bleu explains.
Since 2019, Bleu has accumulated over 100,000 followers on Twitter where she is a vocal advocate for those impacted by human trafficking. She is known for calling out flaws in the justice system and tech industry that make it easier for vulnerable people, especially youth, to be exploited.
While Bleu asserts that she believes in due process, and that individuals should not be allowed to get away with criminal activity simply because of their survivor status, she says that the facts of Lewis' case lead her to believe the teen should never have been in custody.
"She was and is a child with deep trauma. She should have been offered services and not been in jail or prison." Bleu also condemned the $150,000 fine Lewis is being forced to pay, commenting: "A minor survivor should never have to pay after being sexually abused. This is a horrible message to send to other victims and survivors as well. A survivor should never have to pay for defending themselves from abuse," she says.
"The justice system is notoriously horrible to survivors. We call it the 'abuse to prison pipeline.' I speak very often about the 'human trafficking industrial complex,' and the justice system is a part of that. I have hope that things will change but at the very least we need to stop arresting survivors of human trafficking."
Ultimately, Bleu says she is "proud" of Pieper Lewis, and applauds the girl's bravery.
"She survived. She should be given a medal. There is one less child abuser to worry about now. I don't believe in vigilante behavior, but I'm a strong believer in self defense."
A GoFundMe established by Lewis' former teacher was launched to help pay the $150,000 fee, and has since far surpassed its original goal. The organizer has stated that any additional funds raised will go towards helping Lewis start her own business, get an education, and "help other young victims of sex crimes."
Lewis will have her life "greatly restricted" until aged 25 and will be forced to reside in at Fresh Start Women's Center as part of her probation. She will also have to carry out 1,200 hours of community service, which will count towards $4,000 of the $150,000 fine.
"Mr. Brown," the man who allegedly sex trafficked Lewis, is apparently still under investigation. In August, Polk County Attorney John Sarcone told the Des Moines Register that "law enforcement continues to actively investigate all aspects of this matter."
---
Reduxx is a newly-launched independent source of pro-woman, pro-child safeguarding news and commentary. We're 100% reader-funded! Support our mission by joining our Patreon, or consider making a one-time donation.