England's National Health Service (NHS) has put forward a £100,000 contract to create a "gender-inclusive" maternity care training program based on research guided by a trans-identified male who has claimed that men can give birth and that "pre-operative trans women" have "girl penises."
On December 16, the NHS quietly released an Invitation to Quote for the "Maternity Gender Inclusion Program," with a listed closing date for pilot submissions set for January 11th, 2023.
The contracted program is set to be rolled out to midwives in maternity departments across 40 NHS Trusts in England, and would be based on the findings of the Improving Trans Experiences of Maternity Services (ITEMS) research project, which was co-authored by a trans-identified male and is alleged to have "significant" flaws in its methodology.
With Woman, a maternity care advocacy coalition, penned an open letter highlighting the "flawed" research within the ITEMS publications, and has called for a complete pause on the contract offering entirely.
Speaking with Reduxx, a spokeswoman from With Woman raised multiple concerns, especially with the entirety of the program's focus appearing to be on "inclusive" language and not improvements in medical care for a traditionally complex cohort.
With Woman noted that even the Invitation to Quote appears fixed, with the very short contracting and funding window raising suspicion. With Woman indicated their belief that there may be organizations already lined up to take the contract as the time frames are too brief for uninvolved organizations to adequately prepare a pilot.
The ITEMS report, which is being used as a justification for the need for the program, based its findings on the responses of just 121 people. The report determined that "birthing people" were improperly cared for because they were "misgendered," and made unsubstantiated claims that 30% of "trans parents" secretly gave birth at home with no medical intervention.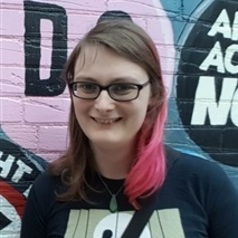 The report was co-authored by Dr. Ruth Pearce, a trans-identified male Lecturer in Community Development at Glasgow University.
Pearce played a significant role in the direction of the ITEMS research. Pearce's work focuses on "trans pregnancy" and "Queer, Trans and Feminist music scenes."
In an essay posted on to his website, Pearce asserts that he is more attractive and confident than biological women.
"Quite frankly, I bet a whole load of women would love to be as confident and good looking as I am. I've got a pretty face, great hair, fantastic legs, and I've recently grown some rather shapely breasts." He is also known for having once fronted a "queer feminist rage" music group through which he sang a song about his scrotum.
In an August 2022 video titled "Reproductive Justice for Trans People With Ruth Pearce and Francis White," Pearce explains the focus of his work on ITEMS, policy and language surrounding "trans birth" and the need to highlight transgender people having children to counter the claims that a "trans child" may not reproduce, and to create media that contradicts Abigail Shrier's claims that child transition can lead to "irreversible damage" of fertility.
Pearce called attention in particular to a phenomenon known as Rapid Onset Gender Dysphoria, which was coined by Lisa Littman and referenced by Jungian analyst and author Lisa Marchiano in a 2017 academic article titled "Outbreak: On Transgender Teens and Psychic Epidemics."
In the article, Marchiano examines the role of social media in the sudden rise in teens claiming a gender identity, stating: "a young person's coming out as transgender is often preceded by increased social media use and/or having one or more peers also come out as transgender."
Pearce mocked the concept of children learning of transgender identities on social media, but later contradicted himself by discussing the issue in the presentation segment titled "We Are the Virus: Reproduction via Social Contagion."
In the segment, Pearce asserted the need to help transgender-identifying people to not only sexually reproduce, but also to "socially reproduce" by means of altering medical language and policy to introduce the idea of transition to children and adults as a form of "reproductive justice," thereby creating more transgender people.
In the video, Pearce acknowledged that social contagion is the method by which transgenderism proliferates, stating: "Alexis Davin noted that the very process that Lisa Marchiano and Abigail Shrier described as a social contagion is the means by which trans people engage in a form of social reproduction. We become visible to one another and introduce one another to a language that makes sense of our lives and our needs."
Later in the seminar he continued, "I've been thinking a lot about social contagion because it's the language of the anti-trans movement. But… the exact thing they're describing is the exact means by which we reproduce ourselves."
During the seminar, Pearce described the work he did with Brighton and Sussex University Hospitals (BSUH) NHS Trust, arguing for the need for "Gender Inclusive Language" to create "Language as Possibility" and posters that act as apparent recruitment advertising for the political transgender movement. Pearce elaborated by saying, "in Brighton and Sussex University Hospitals, that's a really interesting example of queer spaces of care being created through an institution rather than through more radical networks."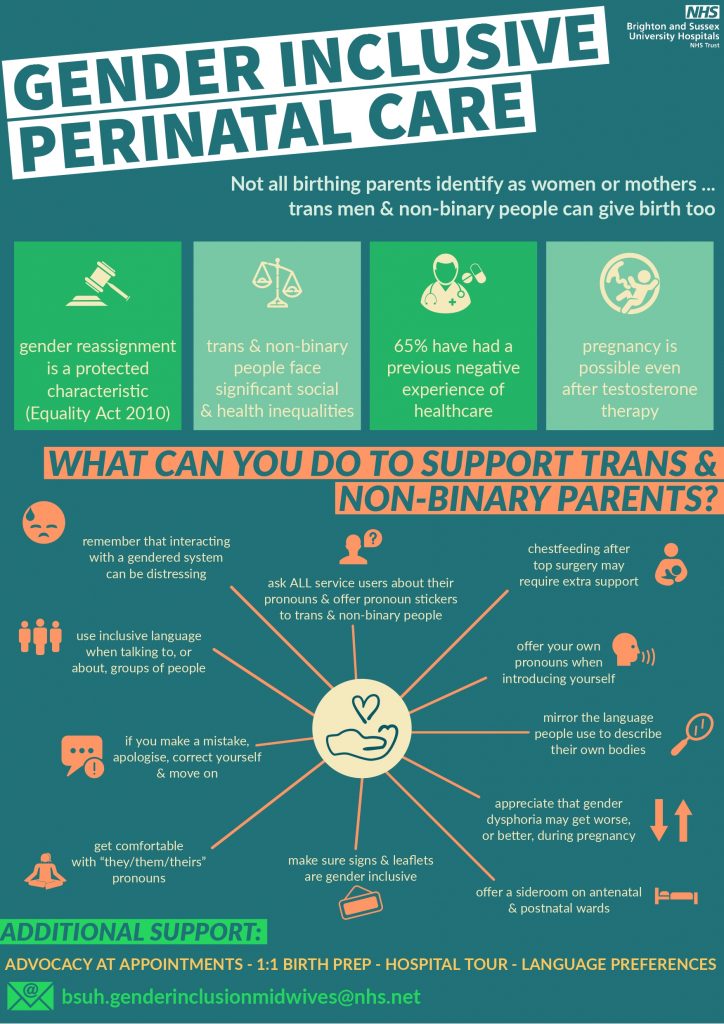 Pearce's involvement with the ITEMS research, as well as its use to justify an NHS maternity program, comes less than one year after NHS negligence was found to have been responsible for the needless deaths of over 200 babies and 9 mothers at at Shrewsbury and Telford NHS Trust. According to internal investigations, "repeated failures in the quality of care and governance" was to blame for the deaths, which spanned over 2 decades, with an additional 1,486 families and 1,592 incidents being recorded as a result of inadequate maternity care oversight.
Reduxx has previously revealed how errors and confusion arose due to the use of inaccurate medical language which led to midwifery students at Napier University in Edinburgh being taught how to care for males giving birth through penises and prostates.
According to a course workbook, students were advised: "It is important to note that while most times the birthing person will have female genitalia, you may be caring for a pregnant or birthing person who is transitioning from male to female and may still have external male genitalia."
UPDATE 1/12/23: The Maternity Gender Inclusion Program offering has now been withdrawn by the NHS.
---
Reduxx is your independent source of pro-woman, pro-child safeguarding news and commentary. We're 100% reader-funded! Support our mission by joining our Patreon, or consider making a one-time donation.