This week, Glamour Magazine's Brazil franchise announced the winners of its Generation Glamour event honoring women. Out of 15 categories, 2 of the female-focused awards went to trans-identified males — including Woman of the Year.
Linn da Quebrada, a male social media influencer, took home the top award despite the fact he has stated he does not identify as a woman, and does not believe women 'exist.'
In an interview with presenter Pedro Bial, a journalist from Globo Television Network, Quebrada stated "I'm not a woman, I'm a transvestite," going on to say: "let's be honest, there's no such thing as 'a woman.'"
As a justification for his position, Quebrada continued by listing words that do not have finite meaning in the Portuguese language, and had to be "invented" to describe concepts so subjective that they could not be defined.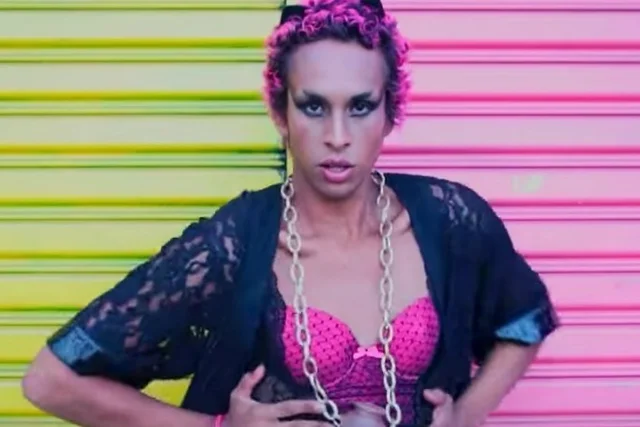 Quebrada sometimes refers to himself as an effeminate gay man, while at other times he uses feminine pronouns. Most commonly, Quebrada labels himself a "transvestite," a word used in Brazil to identify men who present themselves in feminine ways but do not identify as transgender.
Quebrada came to widespread notoriety in his country after appearing as the first trans-identified person to participate in Big Brother Brazil. Following his appearance, Quebrada began to appear in Brazilian tabloids as a pseudo-celebrity, often pulling stunts for media attention.
Earlier this year, Quebrada did a Mother's Day photoshoot in which he wore a fake pregnant belly. The social media influencer claimed he wanted to be a "mother" one day, and dreamed of getting pregnant.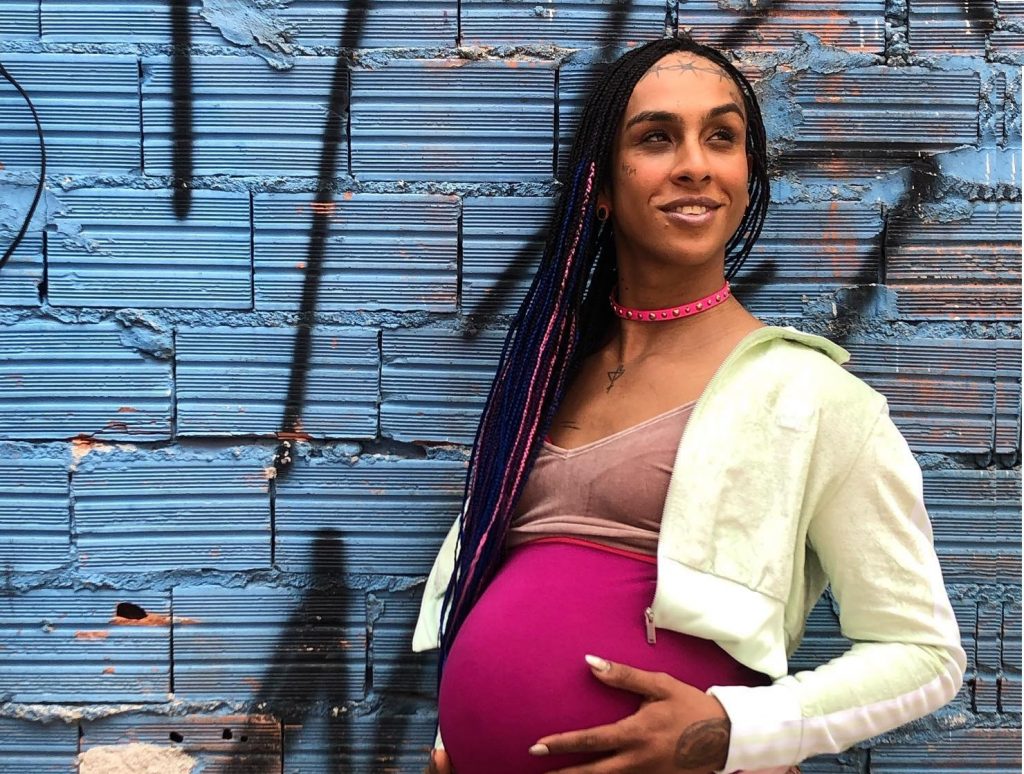 Beyond his appearance on Big Brother Brazil, Quebrada has never been involved in activism, and speaks very sparsely on any topics related to women's rights.
Quebrada was not the only male who took home a commendation in the Glamour event.
Giovanna Heliodoro won Glamour's Woman Influencer with a Cause award. Heliodoro identifies as a "feminist black trans woman," and is known for his advocacy for trans causes in Brazil.
In December, Heliodoro, who has over 155,000 followers on Instagram, slammed JK Rowling after the Ink Black Heart author expressed concerns over self-identification's impact on Scottish crime statistics.
"I'm sorry, but I have learned to hate everything that comes from transphobic JK Rowling. I can't see Harry Potter the same way as before and I can't even romanticize Fantastic Beasts!" Heliodoro wrote on social media.
In 2020, shortly after Rowling tweeted in support of Maya Forstater and the material reality of sex, Heliodoro threatened to "beat this bitch," referring to Rowling.
Following the award show, Brazilian women took to social media to condemn Glamour for the awards they gave to the two men — but especially Woman of the Year.
Quebrada took to Instagram to shame those with criticisms, making a collage out of "hateful" comments he had received criticizing his eligibility for the award, most of which were simply noting that he was male and had previously rejected the label of "woman."
On Twitter, even some fans of Quebrada were confused as to what he had done that was notable enough to warrant the award.
"I think Linn is an amazing and talented person, but honestly, woman of the year? What did she do that was so spectacular to have all this merit?" one user asked beneath an announcement of Quebrada's award.
"Did they give it because [Quebrada] deserved it or did they just want to get people's attention? She is woman of the year by what merit? Look at all the fighting women out there, I don't know if I agree..but…" another user replied.
Quebrada and Heliodoro's awards recall a recent controversy in which another well-known magazine named a trans-identified male pimp as one of Brazil's top "Inspirational Women's Rights Advocates."
On December 20, 2021, Marie Claire Brazil posted a year-end slideshow to its Instagram featuring "7 women making a difference for human rights in Brazil." The list was intended to feature female human rights activists, but emphasize those who specifically made an impact on the lives of other women.
The magazine's 6th slot was given to Indianara Siqueira, a biological male prostitute who was convicted of aggravated pimping in France in 2007, and served a 3-year prison sentence in the country as a result.
Siqueira was expelled from Brazil's Socialism and Liberty Party in 2019 after a stunt in which he "took over" a culturally significant building in São Paulo, and turned it into a squalid brothel in which transgender minors were reportedly sexually exploited.
Brazil is a hotbed of sex-based violence, with femicide rates increasing despite the country's overall murder rate going down. According to the most recent data, four girls under the age of 13 are raped every hour in Brazil, with the majority of sexual violence victims being "shockingly young."
Women's rights movements appear to be falling flat in the country, which is now ranked among the most dangerous places in the world to be a woman. Brazil is seeing little political progress for sex-based rights, with the nation having an extremely low rate of female political representation.
In 2020, a trans-identified male politician elected to the São Paulo City Council was named the "most voted for woman" in Brazil.
---
Reduxx is a newly-launched independent source of pro-woman, pro-child safeguarding news and commentary. We're 100% reader-funded! Support our mission by joining our Patreon, or consider making a one-time donation.