An Icelandic trans activist who held a top role at a national LGBT organization has been forced to resign following allegations he sexually harassed children online and raped a man with cognitive impairments.
Þórhildur Sara Sveinbjörnsdóttir, 31, was chairman of the Community Council of Samtökin '78, the National Queer Organization of Iceland. The Organization receives funding from the Government for providing consultation on LGBTQIA-related education and services, including lecturing on "gender diversity" at elementary schools to children as young as 10 years old around the country. In 2020, the government of Iceland's capitol city of Reykjavík granted Samtökin '78 a three-year contract for funding totaling 8,700,000 ISK per year.
But on November 24, Sveinbjörnsdóttir resigned from Samtökin '78 following allegations that he had sexually harassed minors and sexually assaulted a mentally handicapped man.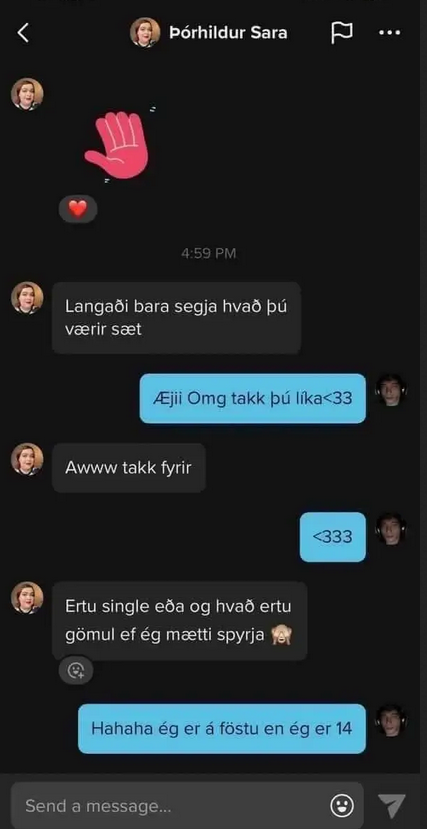 Screenshots of interactions between Sveinbjörnsdóttir and children as young as 14 have been circulating on TikTok in recent days, after first being exposed by user @sveigjanlegur on November 21.
One of the screenshots documents an exchange with a learning disabled adult who describes his experience of being assaulted by Sveinbjörnsdóttir. According to the alleged victim, Sveinbjörnsdóttir had asked him to come with him to the washroom. The victim alleges that Sveinbjörnsdóttir then held him down and raped him orally and anally.
Other screenshots that are circulating are between Sveinbjörnsdóttir and underage girls.
"Just wanted to say how cute you are," reads one text Sveinbjörnsdóttir sent to a minor. A young girl has come forward to corroborate the claims, stating that he had sexually harassed her when she was 13.
Samtökin 78 Chairman Álfur Birkir Bjarnason confirmed to local media that Sveinbjörnsdóttir had resigned on November 23, but refused to specify the reason. Reduxx reached out to the organization but has not received a response at the time of this publication.
"Such cases go through a professional process according to our action plan against violence," Bjarnason told the press. According to the publication, a formal complaint has been lodged with the police.
On November 25, Samtökin '78 issued a public statement on their Facebook page addressing the concerns.
"The board received tips this week of allegations of sexual violence against children by the former chairman of the association … The volunteer in question has resigned," reads the announcement, adding that the case was being investigated by police and that Sveinbjörnsdóttir "has never worked with children or young people" within the organization.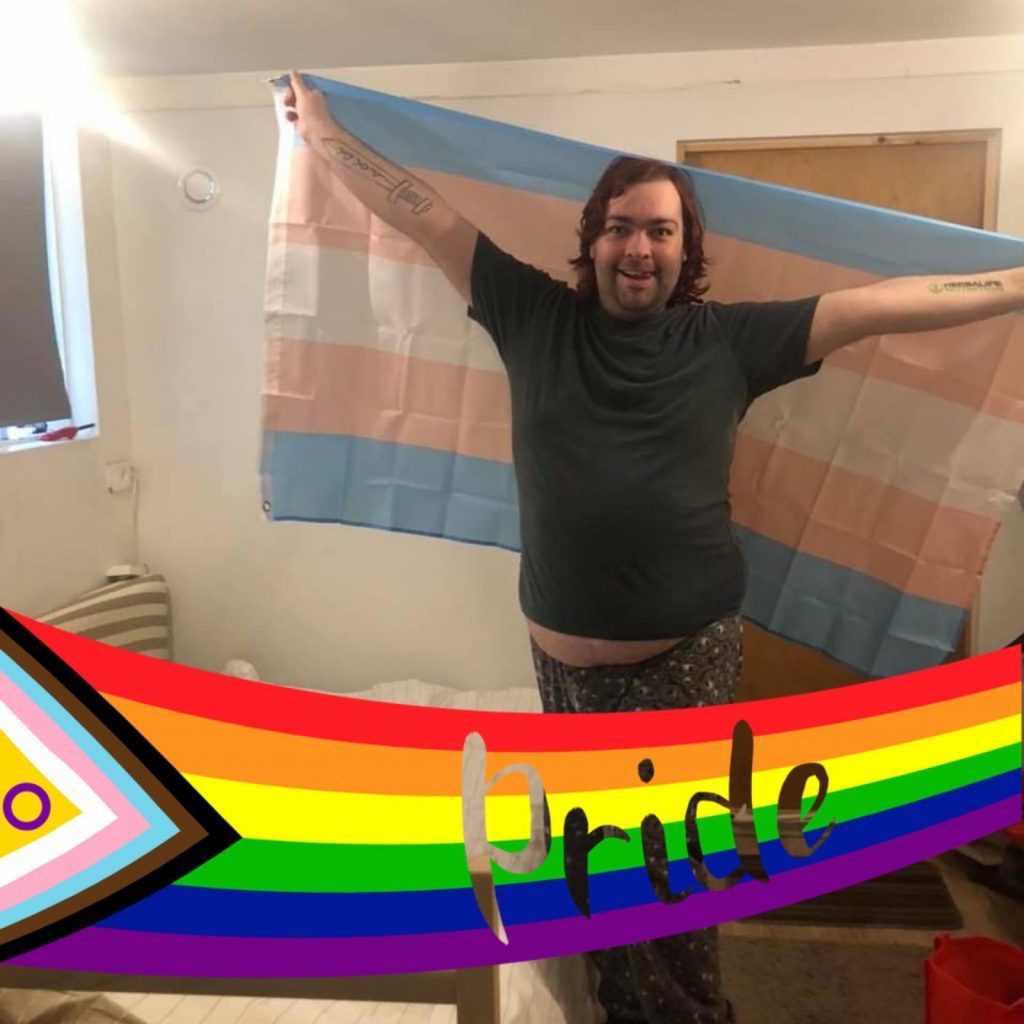 Sveinbjörnsdóttir briefly worked at a kindergarten for an unspecified period in September.
The principal of Skarðshlíðar School in Hafnarfjörður, Ingibjargar Magnúsdóttir, confirmed that he had worked with children for a time, but would not say in what capacity or why he was no longer employed there.
Sveinbjörnsdóttir is a biological male who identifies as a lesbian woman. He "came out" as transgender in 2020, and was interviewed in lifestyle outlet Mannlíf in May of 2021 on his transition.
"I've heard that the fat ratio in my body will change. I'll probably get bigger hips and bigger breasts," Sveinbjörnsdóttir said during the interview. "My skin will be softer and my voice will soften a little bit more."
Previously, Sveinbjörnsdóttir had performed as a drag queen using the moniker Sapphire Morningstarr. A description on a Facebook profile dedicated to showcasing his events reads: "I am slutty yet elegant drag queen and if you're lucky I'll let you see my dark site [sic]."
In August of this year, Sveinbjörnsdóttir was profiled in national Icelandic news condemning the long waiting lists transgender people faced in the country for "gender affirming" treatments, including breast implants and genital surgeries.
Notably, Icelandic media is reporting on the allegations as though Sveinbjörnsdóttir were a woman.
In one case, a news report published by Visir initially referred to him as a "trans woman," but the article was quickly edited with the headline and lede being changed to instead refer to Sveinbjörnsdóttir as a "woman in her thirties."

Speaking with Reduxx, an Icelandic LGB advocate, known as @justgayice on Twitter, called the situation "revolting" and said that Sveinbjörnsdóttir was a "predatory man" grooming young girls to eventually "meet up" in his Facebook videos and private messages.
He also pointed out that prior to rebranding as a "queer" organization, Samtökin '78 was known as the Lesbian And Gay Men's Association.
"I think what we are seeing here might just be the tip of the iceberg. We are looking at major safeguarding flaws both within our educational sector and charity sector," he said. "The National Queer Organization which was originally founded in 1978 to be a safe space and a community for a very marginalized group of homosexuals has evolved into a massive publicly funded Stonewall/Mermaids-esque organization focusing on 'queer' youth from at least age 10 and up with trans support groups for kids and teenagers being the main activity."
@justgayice continued by noting that self-identification laws, which were introduced in the country in 2019, have "eliminated all hurdles" for predatory men, enabling them to simply register as women and more easily obtain access to victims.
"The laws were introduced without a national discussion and almost without a parliamentary debate. One could argue our democracy is broken because of this ideology," he added.
The sex self-identification policies implemented in Iceland would also allow Sveinbjörnsdóttir to be housed in a women's prison if he were to ever to be formally prosecuted and convicted of the sexual offenses for which he stands accused.
The measures were drafted in part by a man who identifies as a lesbian and uses the name Owl Fisher. Trans activist Ugla Stefanía Kristjönudóttir Jónsdóttir prompted outcry after he was profiled by Diva magazine, a lesbian publication, in June of 2018.
---
Reduxx is a newly-launched independent source of pro-woman, pro-child safeguarding news and commentary. We're 100% reader-funded! Support our mission by joining our Patreon, or consider making a one-time donation.