An incarcerated drag queen jailed for his role in a child sex trafficking operation is now a regular contributor to a "harm reduction" magazine and is crowdfunding for transition surgeries on social media.
Christopher Thomas Lynch was handed a 14-year prison sentence in 2012 for forcing a teenage boy into prostitution. The male youth, who identified as transgender, was plied with cocaine and used to make child sexual abuse materials in addition to being forced to have sex with men up to four times per day for money.
Lynch and his boyfriend, Steven Lemery, ran an exploitation ring in which they used social media to lure gay and transgender teenage boys for the purposes of forcing them into the sex trade. Lemery, who was a go-go dancer at a gay club, was in a polyamorous relationship with Lynch, as well as a woman and her boyfriend. There were multiple small children residing in the home where the abuses took place.
Lemery was arrested in March 2011 after a former victim tipped off authorities. Police had initially suspected that Lemery was the only individual responsible for the trafficking operation — but that would quickly be revealed as untrue.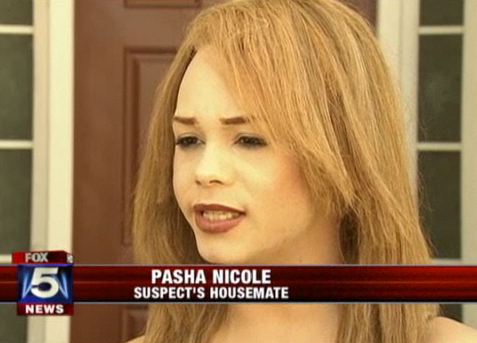 Following Lemery's arrest, Lynch attempted to distance himself from the crimes by giving information to police that placed the blame on Lemery. He also conducted a television interview with a local news outlet and proclaimed total ignorance of the operation, and innocence of any crimes that had been committed. It was after this appearance that a victim was able to recognize Lynch from the program and reported his experience to police.
Following his arrest, it was revealed that Lynch had transported the youth to their adult clients and taken the money from them following their "sessions," netting an income of "thousands per week" from their sexual exploitation.
The trafficked teenagers were reportedly locked in the bedroom closet when not being abused or prostituted, and the case involved at least four victims from the states of Georgia, Alabama and South Carolina. Deputies reported that the men had been trafficking teens for "two or three years" prior to being discovered.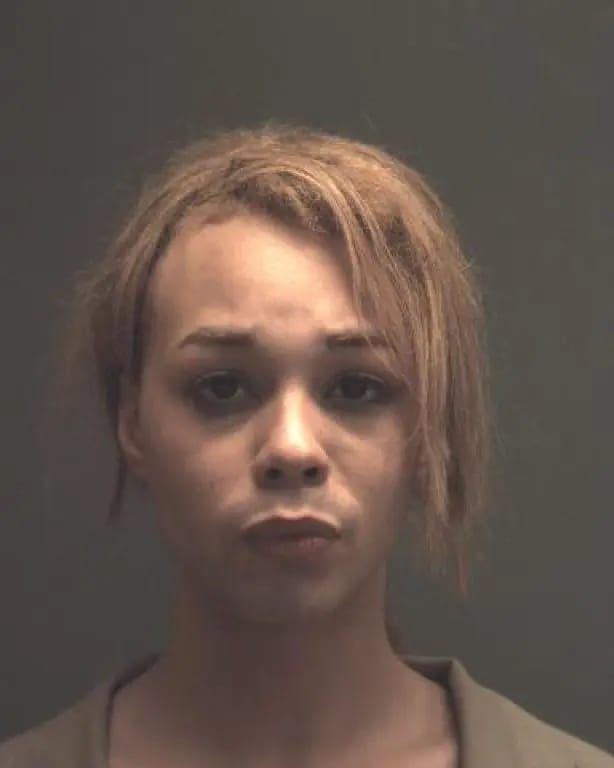 Lynch was taken into custody on March 4, 2011 for a number of sexual offenses. Among the charges was an indictment for knowingly harboring a child for the "purposes of sexual servitude." Shortly after being arrested, Lynch launched a Facebook campaign titled FREE PASHA with a mobile device he claimed to have stolen from a prison guard.
The Facebook page linked to a website selling merchandise, including children's shirts and thongs, that featured Lynch's mugshot and the words, "Free Pasha."
According to The Advocate, Lynch pleaded guilty to two counts of sexual exploitation of a child, pandering by compulsion, possession of drug-related items, and one count of pimping a minor – which was reduced from human trafficking during a plea deal. He was ordered to serve at minimum 14 years of a 30-year sentence.
"Most of the victims were runaways or easy targets," explained Chief Deputy Sheriff Stan Copeland of the Douglas County Sheriff's office at the time. "They would put the kids in a dependent situation. If they wanted to leave, they'd have to perform sexual favors."
Prior to his arrest, Lynch performed as a drag queen under the moniker Pasha Nicole. During his trial, Lynch called the repeated sex abuse and trafficking of the children "a stupid mistake."
Since being incarcerated, Lynch has begun identifying as a transgender "woman" and is now using the name Christina Alicia Lynch.
In 2015, Lynch sued the state while incarcerated, arguing that denying him "gender affirming care" amounted to cruel and unusual punishment in violation of his eight amendment constitutional rights. Lynch represented himself in the legal battle, and won his case, being granted access to facial hair removal treatments, hormones, and other feminine accessories.
His successful argument has been cited by ACLU Oregon in their guidebook on "protecting transgender prisoners."
Lynch was released in 2018 on parole, and re-incarcerated months later on charges of attempted armed robbery. He has announced plans to sue the Georgia Department of Corrections for a second time on the basis of a refused transfer to a women's institution.
Despite currently being in custody, Lynch manages a social media account under the name C. Dreams, on which he has over 12,000 followers.
Through the account, Lynch has advertised multiple GoFundMes intended to assist him with transitioning and re-entry costs, though occasionally denies that they are his own and instead asserts they are for his "friend Christina."
Sometime in 2021, Lynch appears to have changed his Twitter handle to obscure the fact he was the one operating the account, but the old username, @CALDreamsOf, is still linked to his current activity, and archived posts exist where he is linked to the Twitter account and the GoFundMes.
Lynch has used his Twitter to make misogynistic and lesbophobic comments towards feminist users, including attacking an account dedicated to lesbian survivors of sexual assault.
Lynch also managed a TikTok account using the same name, on which he uploaded dancing videos from within the prison. Comments Lynch made in the replies of his TikToks suggested he did not have official approval to be accessing social media, or was using an illicit device.
In addition to his prolific social media presence, Lynch's writing is regularly featured in Filter Magazine, and he has published work under both his name and the moniker C. Dreams.
Lynch publishes articles related to his legal cases and his experience in prison in Filter magazine under the pen name associated with his Twitter. In a piece titled "As Trans Women Incarcerated in Georgia, Our Medical Needs Are Brutally Ignored," he discusses his case and other similar legal fights. In another, he discusses how using methamphetamine helped him successfully complete school while incarcerated.
"… meth powered me through writing legal briefs, complaints and responses, and the literally hundreds of letters I had to send in order to secure financial sponsors for correspondence education," Lynch wrote. "Without meth, I never would have turned my love for history and scripture into theology and religious studies degrees."
Lynch's GoFundMe campaigns are often promoted by Lyra Foster, a trans-identified male who is Founder & Outreach-Legal Coordinator at Trans Fam, a "mutual aid network" through which individuals can sign up to provide transgender people with financial, legal, or domestic assistance. Lynch's most recent GoFundMe appears to also operated by another individual who also works at Filter Magazine as a deputy editor.
Foster also operates a GoFundMe through which he claims to be raising money to do "pro bono" legal work for transgender people like Lynch.
Lynch would not be the first trans-identified male convicted of crimes against children to apparently re-brand as a trans rights and criminal justice reform advocate.
Earlier this year, Reduxx reported that a man who raped a toddler was performing community outreach for an organization that advised incarcerated men on how to declare a transgender status.
Xena Grandichelli, born Jeffery Willsea, was convicted on 11 counts related to the sexual abuse of a 3-year-old girl. His sex offender registration categorizes him as a risk level 3, which denotes the highest recidivism risk and that he is a threat to public safety. Yet despite his horrific history, Grandichelli has become an award-winning activist since his release, and has worked extensively with the Sylvia Rivera Law Project on behalf of trans inmates.
---
Reduxx is a newly-launched independent source of pro-woman, pro-child safeguarding news and commentary. We're 100% reader-funded! Support our mission by joining our Patreon, or consider making a one-time donation.