A doctor in New Delhi, India has announced he is preparing a surgical plan to implant a womb in a biological male who identifies as transgender.
Dr. Narendra Kaushik, who runs a transgender surgery clinic, told The Mirror that he was preparing to utilize a womb taken from either a deceased organ donor or a hysterectomy performed on a female-to-male transgender patient.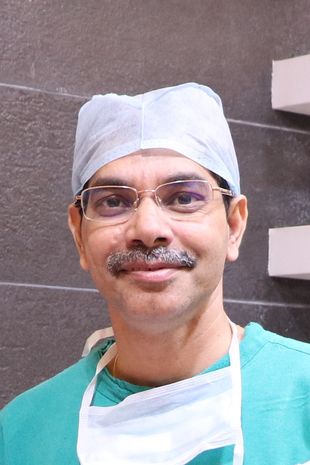 "Every transgender woman wants to be as female as possible, and that includes being a mother," said Dr. Kaushik said, continuing: "The way towards this is with a uterine transplant, the same as a kidney or any other transplant. This is the future. We cannot predict exactly when this will happen but it will happen very soon."
Dr. Kaushik says plans are in the process of being finalized, but no indication was given in whether or not he has a patient lined up for the procedure.
In 2017, Dr. Richard Paulson, then the head of the American Society for Reproductive Medicine, claimed that it was possible for biological males to get pregnant with currently-available medical technology.
"There would be additional challenges, but I don't see any obvious problem that would preclude it … I personally suspect there are going to be trans women who are going to want to have a uterus and will likely get the transplant," Dr. Paulson said at the time.
Similarly, Dr. Christopher Ingerfeld of the London Transgender Clinic also called for trans-identified males to be allowed womb transplants, claiming that the procedure would be effectively identical to womb transplants performed on "cis" women, but failing to note any anatomical differences inherent in biological males.
In 2021, scientists at the Naval Medical University in Shanghai, China ignited widespread controversy after impregnating a male rat in what was considered by many to be an experiment that was unethical and unnecessarily cruel to the animal subjects.
The scientists castrated a male rat, implanted a uterus into it, and then connected it to the circulatory system of a pregnant female rat. Fertilized embryos were then transferred into the male rat's 'uterus,' and pups delivered via cesarean section survived in only 4% of cases, with most of them dying within hours of delivery.
There is only one recorded case of a male having received a womb transplant.
In 1931, Lili Elbe, a trans-identified male from Denmark, received a womb transplant and rudimentary vaginoplasty. Elbe died three months after the surgery, his body rejecting the organ and developing a serious infection which resulted in a fatal cardiac arrest.
---
Reduxx is a newly-launched independent source of pro-woman, pro-child safeguarding news and commentary. We're 100% reader-funded! Support our mission by joining our Patreon, or consider making a one-time donation.