Female students at a women's university in Japan are being asked to speak with "gender-specialist counselors" in order to convince them that men who identify as transgender are "female."
Japan Women's University (JWU) recently announced it would be adopting a self-identification policy that would allow men to apply for admission so long as they stated they were female. The policy will be implemented at the start of 2024, despite half of the female students currently enrolled expressing opposition or hesitation, as reported by the Asahi Shimbun.
In response to the female student's concerns, JWU released a "Diversity Declaration" in June outlining that administrators intended to work towards convincing female students to change their views on gender ideology.
"Japan Women's University has created an environment where 'diversified women' can learn together, such as formulating guidelines and manuals, assigning gender-specialized counselors, and setting up diversity weeks for students in order to accept 'transgender women,'" reads the statement.
Satoko Oyama, a professor of social welfare at Japan Women's University, along with her colleagues, instituted an in-house email hotline dedicated to promoting gender identity ideology. They also partnered with "gender-specialist counselors" to offer sessions to the women attending JWU. University officials have stated they intend to "dispel the anxiety of students," according to media reports.
The testimony of an anonymous student, identified only as Y.M., is featured on the official JWU website. "I want to remember my privilege of being the majority," writes Y.M.
"I think students at my university, being female, are the minority in this male-dominated society but are the majority when comparing ourselves to those who identify as transgender. That is, we can be both a minority and a majority depending on perspective," she adds.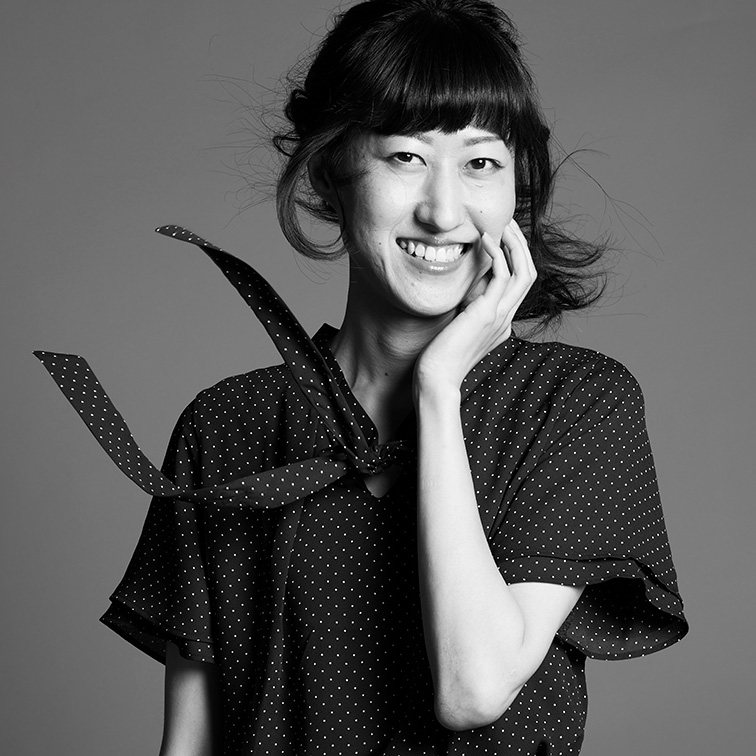 Minori Tokieda, a trans-identified male who heads the advocacy group Rainbow Tokyo Kita-ku, has campaigned extensively for women's universities to admit men. At the beginning of the year, Tokieda presented a lecture on this topic at Tsuda Women's University.
"An announcement by a women's university that it will be accepting transgender students not only broadens the academic options for the target population but also sends out the heartening message that the university is their ally," Tokieda said.
"This will also give an opportunity for non-transgender students to learn about diversity in their close surroundings," he added.
Ochanomizu University, Japan's first institution of higher education for women with a 142-year history, was also the first women's university in Japan to announce that it would be admitting trans-identifying male students in 2018, with Nara Women's University and Miyagi Gakuin Women's University following suit. Earlier this year, Notre Dame Seishin University, which is also for women, said it would accept men who self-declare a female identity beginning in 2023.
Speaking to Reduxx, a Japanese women's rights advocate who preferred to remain anonymous said the news "sickens" her.
"Already it's [difficult] for girls to get a place … But the ease with which these women's universities are just allowing these men in is sickening," she says. "My daughter isn't ready to apply for university yet – we are years away from that. But already I feel the tension … And now women will be fighting for even fewer spots at university. Because you can bet that in the next 10 years these women's universities will admit more than just a few transgender applicants in their quest to look pious."
The advocate also speculated that 'positive discrimination' may also be a factor with the admission of transgender applicants into women's universities, with discrimination against female applicants being the norm in the Japanese higher education system.
Earlier this year, the revelation that mixed-sex universities in Japan were systematically lowering the entrance exam scores of female applicants in order to deny them admission sparked widespread controversy. Since the start of 2022, two Japanese universities have been ordered to pay restitution to female applicants for discrimination, and a third is currently in court proceedings.
In May, Juntendo University was ordered to pay out 8.05 million yen ($63,000 USD) in damages to 13 women after it was discovered they had been rigging entrance exam results in favor of male candidates. Months later, Tokyo Medical University was similarly forced to pay damages totaling 18.26 million yen ($128,000 USD) to 27 women whose scores were lowered in order to place them behind male applicants.
St. Marianna University School of Medicine in Kawasaki, Kanagawa Prefecture, is also currently involved in court proceedings brought by female applicants denied entry on the basis of their sex.
In 2018, the Japanese education ministry conducted an investigation after entrance exam score manipulation was first reported at Tokyo Medical University. According to their findings, nine medical schools in total had systematically lowered women's entrance exams to favor male applicants and relatives of alumni.
The investigation found that after initial exam scores were lowered, at least 20 points were added to the scores for male applicants, and that similar entrance exam manipulations had occurred for years as universities sought to deny prospective female doctors. The justification argued that female doctors might choose to have children, and thereby shorten the length of their medical careers. The practice is believed to have begun as early as 2006 in some cases, and the government report referred to the rigging as "profound sexism."
After the results of the government report were revealed, the gender equality minister at the time, Seiko Noda, told public broadcaster NHK: "It's extremely disturbing if the university didn't let women pass the exams because they think it's difficult to work with female doctors."
Following the international headlines on the blatant sex discrimination by top Japanese universities, The Washington Post reported on how enrollment of female students at elite academic institutions has been markedly unequal for the past two decades.
The institutional sex-based discrimination is so well-known in Japan, that there is a stereotype which suggests women who earn prestigious degrees will be unable to get married later in life. Prominent Japanese feminist Chizuko Ueno, a retired professor of gender studies, addressed the issue when speaking to freshman at Tokyo University in 2019. "Even before students enter the university, there is already hidden sexism," Ms. Ueno said.
Dr. Caroline Norma, who lectures in the Master of Translating and Interpreting at the Royal Melbourne Institute of Technology, spoke with Reduxx about the growing impact gender ideology is having on Japanese women's already precarious situation.
Having written extensively on the issues impacting Japanese women, Dr. Norma said that recent efforts to coerce female students to accept trans-identified men in universities exemplify how the system has become "infected with gender identity propaganda from the West." She specifically pointed to the humanities departments and the NGO sector as examples.
"Job opportunities for female university graduates are few, and some have picked up on the possibility of income generated through corporate 'rainbow' training. Most elite university campuses these days have an obligatory SOGI allies club, but most participants are aiming for jobs in the NGO sector," she says.
Commenting on the deliberate denial of females into mixed-sex universities, Dr. Norma highlighted how profitable the medical industry is, and how women in Japan "are systematically shut out of opportunities" to earn an independent income.
"The same discrimination happens in corporate hiring processes, and top selective high schools operate 'sex-equal' intake policies when more girls ace their entrance exams. Now we have top women's universities like Ochanomizu allowing male students self-identifying as women to enroll, even though such universities are elite, and so their admission means a young woman has lost a place," Dr. Norma explained.
"Japanese women are forced to fight things like negative quotas operating for gender identity and male advancement in the absence of liberal values of women's rights. Only 25% of Japan's doctors are female, even though the medical system is filled with old female patients," she says. "Birthing women are rarely given pain relief, and spycam incidents involving male doctors arise regularly in the news. But none of this is seen as reason to improve chances for women, and no particular nationwide policies are in place to reverse the situation of women in Japan."
International rankings, including those from the World Economic Forum, consistently place Japan as one of the most unequal countries in the developed world in terms of political representation and economic opportunities for women.
---
Reduxx is a newly-launched independent source of pro-woman, pro-child safeguarding news and commentary. We're 100% reader-funded! Support our mission by joining our Patreon, or consider making a one-time donation.