A male chess player wore a niqab to disguise his sex in order to enter the female division of a tournament in Kenya, citing a desire to win the cash prize allotted for the female competitors.
Stanley Omondi, 25, entered the Kenya Open chess tournament under the name Millicent Awour, reportedly in a bid to improve his chances of seizing a cash prize. The championship, which was held last week in the nation's capital, is an annual competition that attracts top chess players from around Africa.
Omondi disguised his sex using a niqab — a full-face covering worn by some Muslim women which leaves only a small opening for the eyes. Pairing the veil with a baggy robe, Omondi attempted to pass himself off as a devoutly religious Muslim woman.
At first, tournament officials didn't suspect anything was awry. Islam is the second-largest religion in the African nation, with over 10% of the population identifying as Muslim. But Chess Kenya president Bernard Wanjala said they began to identify discrepancies in his performance, noting that he was playing far too strong for a previously unknown entrant.
After Omondi beat out former Kenyan national champion Gloria Jumba and top-ranked Ugandan International Chess Federation player Ampaire Shakira, officials stepped in to question his identity.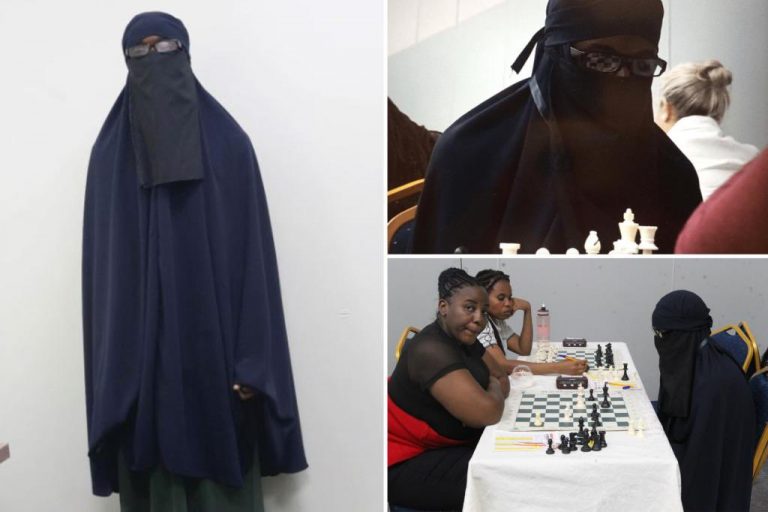 "We didn't have any suspicion at first, because wearing a hijab is normal," Wanjala told BBC South Africa. "But along the way, we noticed he won against very strong players… and it will be unlikely to have a new person who has never played a tournament [being very strong]."
Wanjala explained that Omondi's footwear, along with the fact he refused to speak to anyone, ultimately gave him away.
"One of the red flags we also noticed [was] the shoes, he was wearing more masculine shoes, than feminine," Wanjala said, continuing in his statement: "We also noticed he was not talking, even when he came to collect his tag, he couldn't speak, ordinarily, when you are playing, you speak to your opponent… because playing a chess game is not war its friendship."
After being confronted, Omondi admitted to the ruse, explaining that he was in a difficult financial position and needed the prize money. Omondi also stated he was "ready to accept all consequences."
Kenya Open officials speculate that Omondi, who is a skilled chess player, believed he would have better odds winning a women's competition than if he had simply participated in the men's division.
There were almost 100 women registered in the female championship, and the winner's pot amounted to a considerable 500,000 Kenyan Shillings (approx. $3,700 USD).
Omondi has been referred to the Chess Kenya's disciplinary committee, which is expected to give a ruling within the next week. If found guilty by the committee, Omondi faces a potential ban from competing in competitions for several years, if not a lifetime, amongst other potential penalties.
---
Reduxx is your source of pro-woman, pro-child safeguarding news and commentary. We're 100% independent! Support our mission by joining our Patreon, or consider making a one-time donation.