A London Metropolitan police officer who secretly filmed a woman in a unisex Primark fitting room will not serve a prison sentence — despite also possessing hundreds of "disgusting and extremely distressing" pornographic images and videos of children and animals.
Former officer Swaleh Chaudhry, 36, pleaded guilty to to one count of voyeurism, one count of possession of extreme pornography, and three counts of making an indecent image of a child. He was handed a 10-month prison sentence at Kingston Crown Court on Friday, suspended for 18 months.
In the United Kingdom, a suspended sentence indicates that the offender avoids jail completely and is instead released into the community and expected not to commit another offense within the timeframe of their conditions.
On March 30, Chaudhry was spotted recording video of a woman while she was changing at the Primark store in Wandsworth, South West London. Prosecutor Stephen Apted said that Chaudhry, who was off-duty at the time, had entered the gender-neutral changing rooms 15 minutes before the woman arrived. The woman, who was in her mid-twenties, noticed Chaudhry pointing his phone up at her from the next cubicle after she heard a "rustling" sound, the Wimbledon Magistrates' Court heard in April.
The victim then shouted "Are you recording me?" and heard Chaudhry respond "No," an interaction which was overheard by her boyfriend. Following a confrontation, Chaudhry was escorted to a separate room while the victim called the police.
Initially, Chaudhry had "continued to protest his innocence." Yet Prosecutor Suleman Hussain said officers found "various videos of the defendant upskirting… and the videos actually show the defendant's face."
Following his arrest, an investigation of his Wandsworth home uncovered a collection of "horrific" pornography. More than 1,000 Category B and C indecent images and videos of children were uncovered on numerous devices, as well as at least 52 files of the most serious kind, the court heard.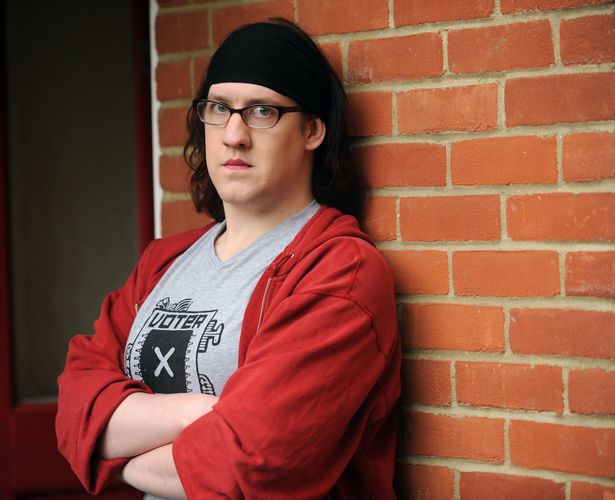 Primark, an Irish multinational fast fashion retailer, implemented gender-neutral changing rooms in 2019 in response to complaints lodged by men who claimed to be women.
In 2015, a trans-identified male named Joni Bendall shopping at a Primark in Suffolk was directed towards the men's changing area by a sales associate "who was about sixteen years old."
Bendall said: "I paused to take a breath and said: 'I'm not a man.' And the assistant turned around and kept folding clothes… It made me feel dysphoric." Writing about the incident, Bendall described himself as "6 foot 1 and built like a refrigerator," and compared himself to butch lesbians.
Additionally, in 2018, Primark was ordered to pay £47,000 to a trans-identifying male retail assistant who filed a lawsuit for harassment. The court found that Primark had conducted "very severe" injury to Alexandra de Souza E Souza's feelings.
Labour MP Rosie Duffield responded to news of Chaudhry's sentencing by highlighting the necessity of preserving safeguarding measures for women and girls. "Women need safe, single-sex spaces," Duffield tweeted.
Yet the issue of mixed-sex spaces has been controversial in recent years, with supporters framing opposition as intolerant or transphobic.
Discussing the policy in March 2019, novelist and broadcaster Lucy Beresford told Good Morning Britain hosts, "My worry is that there's too much segregation in society… We should break away from this idea of segregation because that sets up this idea that there is something very hostile about somebody who is different to you."
Beresford went on to say that she believed gender-neutral facilities ought to have cubicles. At the time of Chaudhry's voyeurism offense, Primark's changing area had single-stall cubicles in place.
Journalist Eleanor Mills hit back by saying "This is the transgender lobby [pushing] really hard against companies to try and get them to change these policies. The vast majority of the public do not want this."
Numerous studies have found that unisex changing areas are more dangerous for women and girls than single-sex spaces. Research conducted by The Sunday Times in 2018 found that nearly 90% of sexual assaults, harassment and voyeurism reported in locker rooms and changing rooms occurred in unisex facilities.
According to Nicola Williams, spokeswoman for women's rights organization Fair Play for Women, "spaces where women are undressed should be single-sex as a matter of course. This is obvious, elementary safeguarding."
---
Reduxx is a newly-launched independent source of pro-woman, pro-child safeguarding news and commentary. We're 100% reader-funded! Support our mission by joining our Patreon, or consider making a one-time donation.