A repeat sex offender has been sentenced after admitting to three charges of sexually assaulting a young girl in what was described by the court as a "campaign of rape."
Rose Whitby, born Mathue Babic and Matthew Whitby, had just been released from prison after serving an 8 year sentence on separate sexual abuse charges relating to having raped two women and attempting to rape another in 2013. The exact age of his latest victim is unknown, but the presiding Judge described her as being of "extreme youth."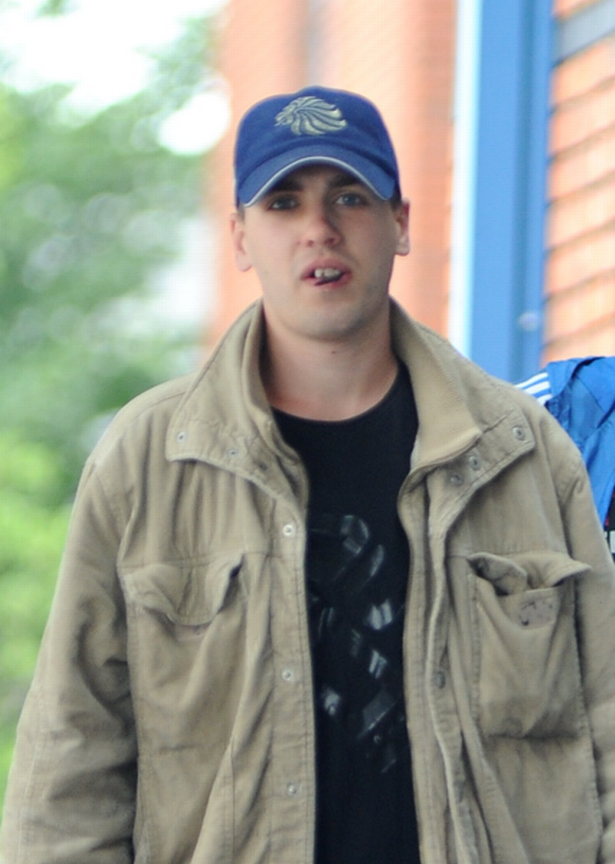 According to Stoke-on-Trent Live, Whitby was jailed with his father, Milan Babic, who had been given a life sentence for more than 40 violent sexual offenses against eight women.
But the sadistic family unit didn't end with the two. Whitby's brother, Mikorlee Babic, had similarly been imprisoned for three years after being convicted of one count of sexual assault, and his mother, Deborah Babic, had been jailed for five years after threatening to kill one of her husband's victims.
In the latest charges against Whitby, Stoke-on-Trent Crown Court heard that he had savagely assaulted the girl on more than one occasion in what the Judge called a "campaign of rape."
Whitby would have another person hold her down while he abused her, and the victim has been left with paranoia, anxiety, and post-traumatic stress disorder as a result.
The victim reported her assaults to police in May of 2021, and Whitby, upon questioning, initially denied the allegations. But in January, Whitby flagged down police and demanded to be arrested for the rape.
Whitby has been handed an indefinite sexual harm prevention order in addition to a 15-and-a-half year extended sentence on three charges of raping a child under the age of 13, but only 10-and-a-half years of that sentence will be behind bars. Whitby has been classified as a "dangerous" offender and will be required to serve a minimum of two-thirds of his custodial sentence before he can be considered for parole.
During court proceedings, Whitby was referred to using feminine pronouns, with the defense calling him 'she' or 'her.' Subsequent local news coverage of the sentencing utilized both 'they' and 'she' pronouns for him.
Whitby's prison placement would likely be determined by whether or not he has a legal document known as a Gender Recognition Certificate (GRC). According to Keep Prisons Single Sex, a campaign group focused on advocating for the single-sex rights of vulnerable female inmates, male offenders with GRCs tend to be placed in female facilities automatically.
Speaking to Reduxx in May on a similar case, Dr. Kate Coleman noted that male inmates without a GRC serving long sentences may be motivated to begin to fulfill the few requirements and apply, the cost being approximately £5 ($6 USD).
"What else is there to do?" She stated, pointing out that a GRC would be beneficial if the offender is habitual and knows they are likely to wind up in prison again.
"Whilst under 1% non-GRC holders are in the female [prison] estate, 90% of those with a GRC are in women's prisons. These include those convicted of the most serious violent and sexual offences and those with intact male genitalia," Dr. Coleman said, continuing: "A GRC isn't a cast iron guarantee of getting into a women's prison, but it increases your chances by an order of magnitude."
---
Reduxx is a newly-launched independent source of pro-woman, pro-child safeguarding news and commentary. We're 100% reader-funded! Support our mission by joining our Patreon, or consider making a one-time donation.