The suicide of a Norwegian teen who was undergoing medical transition at the National Treatment Service for Gender Incongruence (NBTK) has raised concerns about the transitioning of minors.
A newly-released warning letter first issued in June 2021 by Oslo University Hospital cites the youth's case, and is believed to have led to an investigation by the state into the administration of cross-sex hormones to youth under the age of 18.
The parents of the minor, who have chosen to remain anonymous, recently gave permission to the media to publish on their experience. Speaking with Blikk Magazine, they explained that the youth was placed on drugs to halt puberty by National Treatment Service for Gender Incongruence (NBTK) at Rikshospitalet. The NBTK, which was then called the National Treatment Service for Transsexualism, is under the authority of Oslo University Hospital.
While on puberty blockers, the teen was also privately being administered hormones by prominent sexologist and trans-identified male Dr. Esben Esther Pirelli Benestad, thereby undermining the NBTK's policy banning cross-sex hormones for minors under the age of 16.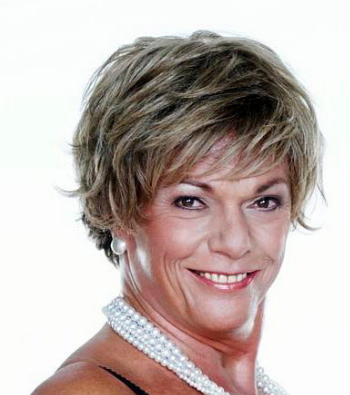 Shortly after, the youth's treatment was again overtaken by NBTK. Approximately four months later, the unnamed minor committed suicide.
According to the parents, the suicide is still being investigated, and a conclusion has not yet been reached as to the potential cause. Speaking with Blikk, the parents asserted that they did not oppose the transitioning of minors, and were instead concerned that their child's death would lead to measures preventing other 'trans teens' from accessing 'gender affirming' medical procedures.
Yet despite the parents' stated support for Benestad, he has a questionable history of circumventing protective protocols. In 2008 Benestad was reported to national health authorities for misconduct related to three of his female patients which he had referred for radical masectomies. In the process, Benestad fabricated diagnoses of health conditions in order to bypass medical guidelines.
In 2010, the Norwegian Board of Health issued a warning which, while it did not name Benestad specifically, detailed the exact scenario media reported he had been investigated for. According to the letter, a doctor specializing in the area of transsexualism had told health services that three female patients had certain neck conditions which would be alleviated by double mastectomies.
In the report accompanying the warning, the Board of Health stated that the unnamed doctor had argued his practices were necessary. They concluded that this practice had violated medical protocols by falsifying information. The ages of the female patients are not stated.
As previously reported by Reduxx, Benestad also has a sustained history of promoting the normalization of male sexual fetishes. Last year, he was criticized for assigning his students at the University of Agder to don fetish gear and attend a BDSM club.
Tonje Kristin Jensen, a student at the University of Agder, leaked the memo detailing the club's dress code to the Norwegian Broadcasting Corporation. It read: "We have a dress code which relates to rubber, lacquer, leather, and the like. Or one can choose the erotic dress code, where lace, corsets and the like dominate." Female students were also prohibited from wearing jeans, or other casual clothes.
In 2017, Benestad and his wife Elsa Almås published an abstract in the Journal of Sexual Medicine of a talk they gave titled, Autogynephilia and Autoandrophilia Revisited, which argues that the sexual arousal men experience through transvestic cross-dressing should be normalized, and arguing "it should be interpreted… as natural in persons who experience the erotic qualities of women's / men's garments."
Benestad's wife Almås is also a member of the Gender Dysphoria Affirmative Working Group [GDA], an organization that campaigns for the social and medical transitioning of minors. On its official website, the GDA quotes pornographer and trans-identified male Zinnia Jones, who in 2018 tweeted, "If TERFs are going to get into slut-shaming trans women I feel like they really need to get up to speed because they have no idea how fucked up we really are. Furry porn? Mommy stuff? How about fisting, prolapses, enemas, huge insertions, gangbangs."
In a February 2021 NKO interview Benestad encouraged giving 11-year-olds pornography, answering the question of how to discuss pornography with a child by stating: "I would first of all ask him what kind of porn he thinks he needs."
Speaking with Reduxx, a representative of the Norwegian branch of women's rights organization Women's Declaration International (WDI) noted that Dr. Benestad had compared those who self-declare a transgender status to Indigenous peoples, and criticized the belief that there is a separate category of humans who are born in the wrong body.
"Esben Pirelli Benestad and other transactivists want us to believe in the existence of transsexual children and to trust him with our children's safety. His view of himself and of what constitutes responsible healthcare is simply astonishing in its hubris," the WDI representative stated.
"We urge Norwegian authorities to investigate his practices, as well as other practitioners who share his views. It is physically impossible to be born with a sexed soul or to change the sex of a body, and to allow charlatans such as Benestad to build careers on selling such lies to vulnerable children and adults is nothing short of a medical and ethical catastrophe."
The WDI spokeswoman says that Norwegian authorities can not claim they are unaware of the unethical practices taking place within gender identity clinics, noting that red flags and warning signs have been clear for years.
"We demand urgent action: these harmful practices have to be banned, and Benestads violation of children right to safety, which has resulted in the avoidable death of a minor, must be prosecuted."
---
Reduxx is a newly-launched independent source of pro-woman, pro-child safeguarding news and commentary. We're 100% reader-funded! Support our mission by joining our Patreon, or consider making a one-time donation.