The man arrested after launching a racist attack on an Asian man in a New York City subway station has now been indicted on multiple charges, officials announced Thursday, providing disturbing new details on the case.
On March 8, Christian Jeffers, 48, initiated a confrontation with an Asian man on the platform of a Chelsea, Manhattan subway station. After bumping into the man, Jeffers, who identifies as transgender, said, "You can't see me? You don't have eyes?"
Jeffers then stomped on the man's foot before pulling out a hammer and striking him in the head, leaving him with a bloody wound. The victim's wife rushed to his aid, at which point Jeffers threatened her with the hammer.
The horrific attack was caught on camera, with Jeffers in a wig and purple lipstick striking the victim with the hammer. He was arrested less than 24 hours later on Wednesday, March 9.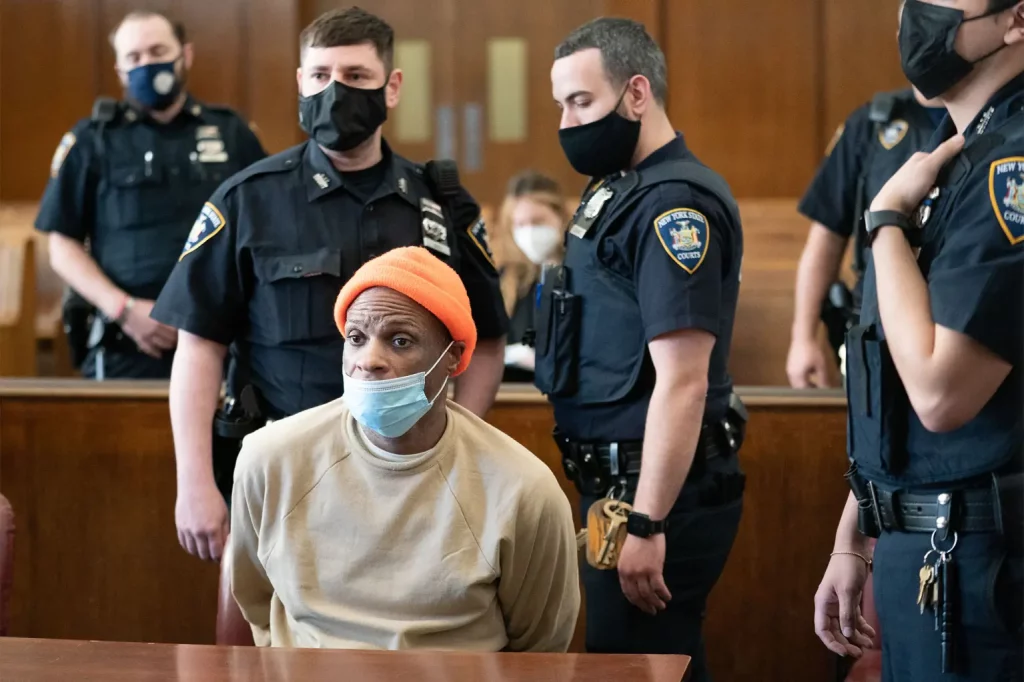 During his arrest, Jeffers spewed racial slurs at New York Police Department officers of Asian and Hispanic heritage, screaming: "By the time I get out of prison, first thing I'm going to do is get a gun and try to kill as many of you as possible."
On April 28, Jeffers was formally indicted on charges of attempted assault in the first degree as a hate crime, assault in the second degree, and menacing in the second degree as a hate crime, amongst additional minor charges.
Prior to this incident, Jeffers had 47 previous convictions dating back to 2007.
"Hate-driven violence and slurs have no place in New York," said Manhattan District Attorney Bragg in a statement released yesterday.
"Disturbingly, this alleged hate crime was just one in a wave of recent anti-Asian attacks. I want our AAPI neighbors to know that the Manhattan D.A.'s Office is here for you, and we are committed to your safety."
Jeffers is currently being housed in the Anna M. Kross Correctional Center on Riker's Island, a male facility. He has entered a plea of not guilty.
In media coverage of the attack, Jeffers was referred to by feminine pronouns.
In January of 2021, New York Governor Kathy Hochul proposed a policy that would allow trans-identified male inmates in the state to be transferred into women's prisons on the basis of a self-declared "gender identity."
New York City adopted a policy on transgender inmates in 2018, with inmates being housed based on their self-declared gender identity unless the outcome of a federally required safety assessment or the preferences of the inmate require alternative housing.
It is currently unknown if Jeffers specifically requested housing in a male correctional facility, or if he was deemed too dangerous to be transferred at this time.
---
Reduxx is a newly-launched independent source of pro-woman, pro-child safeguarding news and commentary. We're 100% reader-funded! Support our mission by joining our Patreon, or consider making a one-time donation.