A trans-identified male who beat his 7-year-old daughter to death has been handed life plus 75 years after pleading guilty to her murder.
The Fulton County, Georgia District Attorney has announced that Michael Deon Wash pleaded guilty to the abuse and murder of his 7-year-old daughter, Kamarie. Wash now goes by the name "Milan" and has recently come out as a transgender "woman."
Kamarie's body was found floating in Lake Allatoona by two fishermen on June 29, 2016. When examined, investigators found that the girl's head had been shaved and her hands had been burned in an apparent effort to make it more difficult for her to be identified.
Wash had called 911 and reported his child missing the day after her body was found, claiming the girl had "wandered out of the house" in her polkadot pajamas at some point. Wash told the operator "she was last seen here in my house, here this morning or last night," adding, "I'm sorry."
Wash also claimed he had seen Kamarie in her bed sleeping the previous night, but gave unclear and inconsistent details.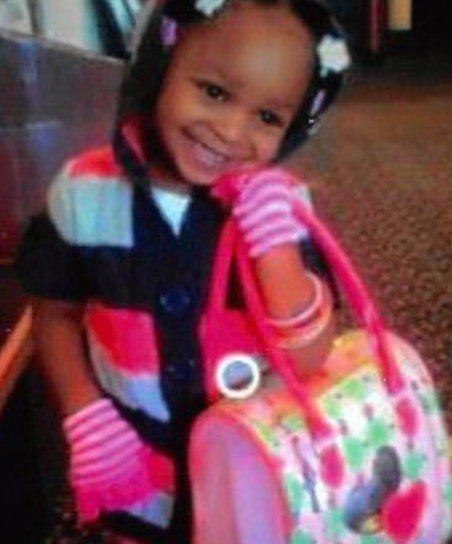 Within just hours of responding to Wash's apartment, police announced they were treating Kamarie's disappearance as a homicide investigation. Shortly after, Wash and his live-in girlfriend, Lasherae Davis, were charged with two counts of cruelty to children in the first degree, cruelty to children in the third degree, making false statements and concealing the death of another. Wash was later charged with murder.
Kamarie's cause of death was determined to have been blunt force trauma, and examiners established the girl had died long before Wash made the call reporting her missing.
Investigators would determine Wash and Davis had regularly tormented Kamarie, physically assaulting and withholding food from the girl. On the day of her death, Wash had beat Kamarie until her jaw broke.
Kamarie's biological mother, Kashira Pettigrew, did not live in the residence, and Wash had been in custody of Kamarie for little over one year. The reasons for the arrangement were unstated.
In 2019, Pettigrew was in the news after driving under the influence and causing a serious car accident. She was sentenced to prison time and lost custody of her other children for her role in the wreck which left them all injured. During her hearing, Pettigrew cited the grief of losing Kamarie as the source of her addiction.
Following her death, Kamarie's family penned an obituary for the girl that beamed about how she was "born a star," and that she loved to sing and dance.
"She was a member of the Junior Choir at Church of the Living God, the C-Uperstars, and a dance group with Ted Cooper and her mom. Kamarie also loved to help others and always enjoyed leading and having fun with her sisters. Aside from her singing career, she liked to cook and read as well. She was full of life and had a big heart and will always be remembered as a loving, caring person."
On Wash's guilty plea, which was submitted on September 15, Fulton County District Attorney Fani Willis issued a statement to local media.
"A 7-year-old baby girl was brutally abused and murdered by a person who should have been her greatest protector. Wash not only beat Kamarie badly enough to kill her but went to great lengths to cover up the crime. It is an absolute shame that a young life was so violently cut short by a parent."
Willis also noted that a previously-filed intent to seek the death penalty had been withdrawn as a result of Wash's plea. He has been sentenced to life in prison plus 75 years to be served in confinement consecutive to the life sentence for murder, first degree cruelty to children, false statements and concealing the death of another.
According to jail records, a grand jury declined to prosecute Lasherae Davis on murder, but she is still set to stand trial on the other charges related to child abuse, concealing the Kamarie's death, and making false statements to law enforcement.
Wash is still currently being housed in the Fulton County Jail where he is listed under his birth name and sex. He will likely be transferred in coming days to a correctional facility, though it is unknown at this time if he will be accommodated in a women's prison.
Media reports on the case uniformly referred to Wash by feminine pronouns.
---
Reduxx is a newly-launched independent source of pro-woman, pro-child safeguarding news and commentary. We're 100% reader-funded! Support our mission by joining our Patreon, or consider making a one-time donation.