A trans-identified male convicted of murder has now begun identifying as an infant and demanding diapers to wear. Sophie Eastwood, born Daniel, was jailed for life in 2004 after strangling his cell mate to death, and was once dubbed "Hannibal Lecter Jr." due to the abusive "mind games" he played with prison staff.
Eastwood has told prison officials at Polmont jail that he identifies as a baby and is entitled to diapers and meals that have been blended like baby food, according to the Daily Record. Eastwood is also requesting that prison guards hold his hand when escorting him from his cell.
Prison officials are taking his demands seriously and establishing protocols to comply with his fetish. Eastwood has already been provided with a pacifier.
A source told the Daily Record: "This prisoner has been difficult and manipulative over the years, which is why [he] is still behind bars after 17 years," continuing that "Eastwood is a complex person and intelligent but [he] is pretty demanding on the resources of the prison and enjoys being the center of attention … It's difficult to know if [he] really does feel a natural inclination to be treated like a baby or if it's just some kind of attention seeking."
The source added that the potential "legal implications" of not complying with inmate demands is prompting the prison to take Eastwood's request seriously.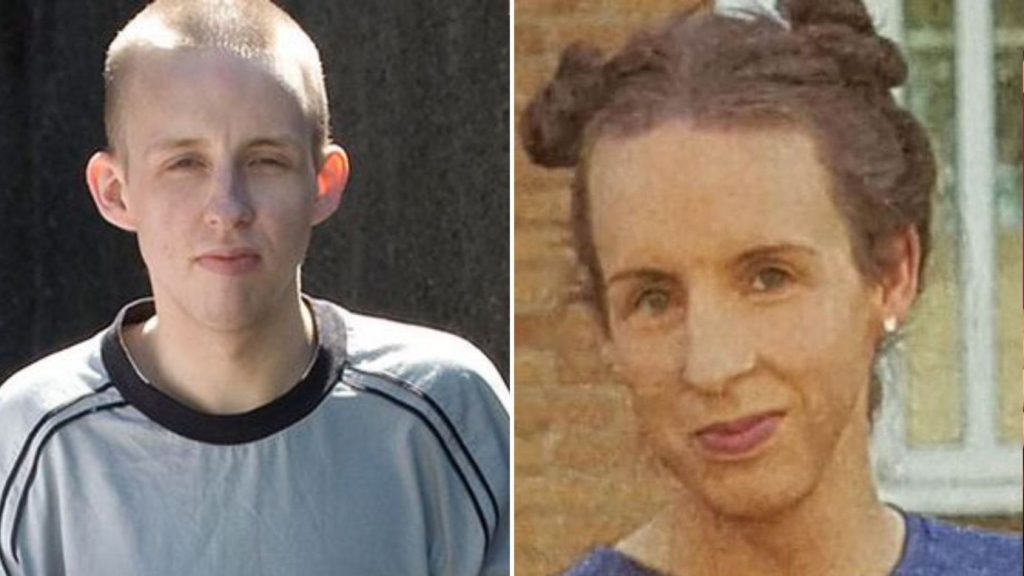 Eastwood, 36, is serving a life sentence for murdering a man in 2004 while in prison on another charge. Shortly after being detained, correctional officers dubbed him "Hannibal Lecter Jr." due to the "chilling mind games" the inmate would play with the staff, one of which caused a female guard to quit her post after just one shift with him.
Eastwood had terrified the 22-year-old guard after telling her intimate details about herself, including the exact address of both herself and her father, and even the models of both her and her mother's vehicles. The woman issued a letter of resignation which was published after she was secure.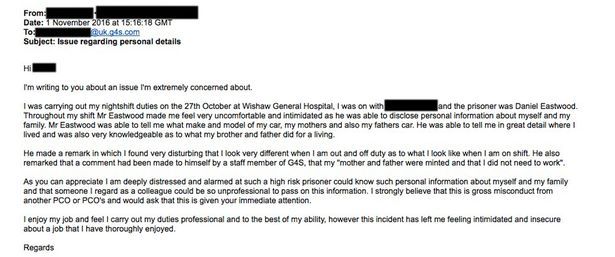 Eastwood began identifying as a woman in 2018 and was subsequently transferred to a woman's unit. But in October of 2021, the murderer began claiming he was being discriminated against due to his transgender identity, and that it was "sexist and transphobic" that he was not being allowed release from prison despite passing the minimum sentence milestone.
The same year he declared he was a woman, Eastwood made headlines for sparking a relationship with another trans-identified male inmate, the interactions with which resulted in a transfer being prompted to distance them.
The inmate, Alan Baker, was serving a 19 year sentence for butchering a father of two he met on a gay dating website. Baker stabbed him 16 times just hours after they met, and was sentenced to life in prison in 2013. Three years later, he began identifying as a woman and secured a transfer to the women's unit of Greenock prison. At the time, fellow inmates decried this move as an attempt to simply secure special privileges.
Eastwood and Baker met while both were at the women's unit at Greenock, and the two began having a sexual relationship, with the female inmates reporting discomfort as the intimate trysts took to being in open view of all. Eastwood was ultimately transferred out of Greenock in order to separate him from Baker.
Last week, campaign group Keep Prisons Single Sex protested outside of Polmont prison, calling for an end to the sex self-identification policies which allow males to be transferred in women's jails. According to the organization, women inside prisons are reporting sexual threats and male sexual behaviour. 
---
Reduxx is a newly-launched independent source of pro-woman, pro-child safeguarding news and commentary. We're 100% reader-funded! Support our mission by joining our Patreon, or consider making a one-time donation.