A trans-identified male cheerleader was given a criminal citation and removed from a Texas cheerleading camp after allegedly 'choking out' a female team member following comments over his gender identity.
On July 23, a Facebook post went viral in which a trans-identified male cheerleader claimed he had been kicked out of a cheer camp at Ranger College, a community college in Texas, after experiencing an incident of transphobia and racism. Averie Chanel Medlock, born Dmontrey Duval Satchell, posted a lengthy statement accusing cheerleading teammates and the College of discrimination.
"Well guys I'm officially retired as a cheerleader as of last night at 5:30 AM. A girl on the team was being very disrespectful and told me I am a MAN with a PENIS and that [guys] should not be on the team," Medlock wrote, "I stood up for myself and she called her mom and dad because she was scared because I [stood] up for myself. Her father said 'she still has testosterone and a penis and I will kill anyone who comes after my daughter.'"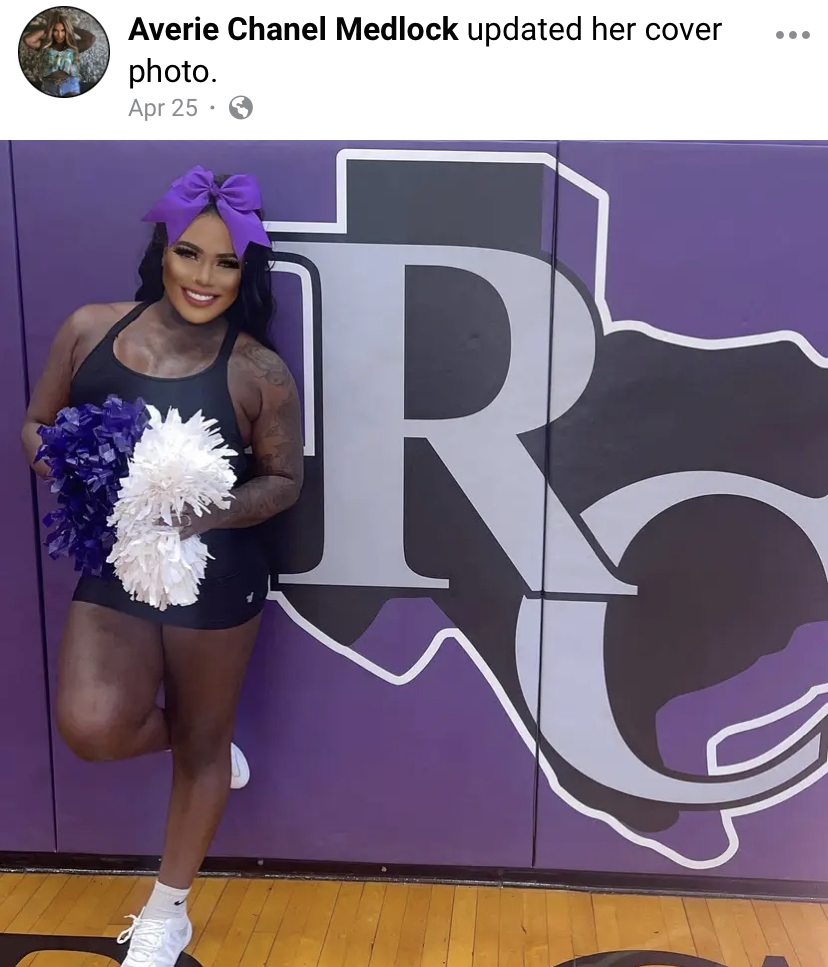 Medlock, 25, then goes on to claim he got an assault charge despite not having done anything wrong, and continues on to accuse the team members of being racist. Medlock's post got over 4,000 reactions on Facebook, and caught the attention of local media.
In an interview with KTAB, Medlock stated there had been a dispute, and that Karleigh Jones, a 17-year-old cheer teammate, then called her family and claimed she had been assaulted, soon after which the police and Jones' parents showed up.
But the father of the cheerleader Medlock accused of racism and transphobia made his own statement on Facebook, offering a very different story.
In the post, Mike Jones writes: "I ask you what you would have done when receiving a phone call at 1 o'clock in the morning from your daughter stating they had locked themselves in the room with other girls," asserting that Medlock had strangled his daughter after goading her with a threat, resulting in the female cheerleaders barricading themselves in a dorm room for safety.
"At no time did I ever say anything about your race or your gender," Mike Jones says in address to Medlock, noting that he is pressing for the release of Police body camera footage, and CCTV recordings from the hallway outside of the dorm to demonstrate he and his daughter are telling the truth.
Some clips of videos taken on cellphones have emerged from the night of the incident, one of which demonstrates the female cheerleaders were locked in their room and trying to quell what appeared to be an outraged Medlock following the alleged strangulation.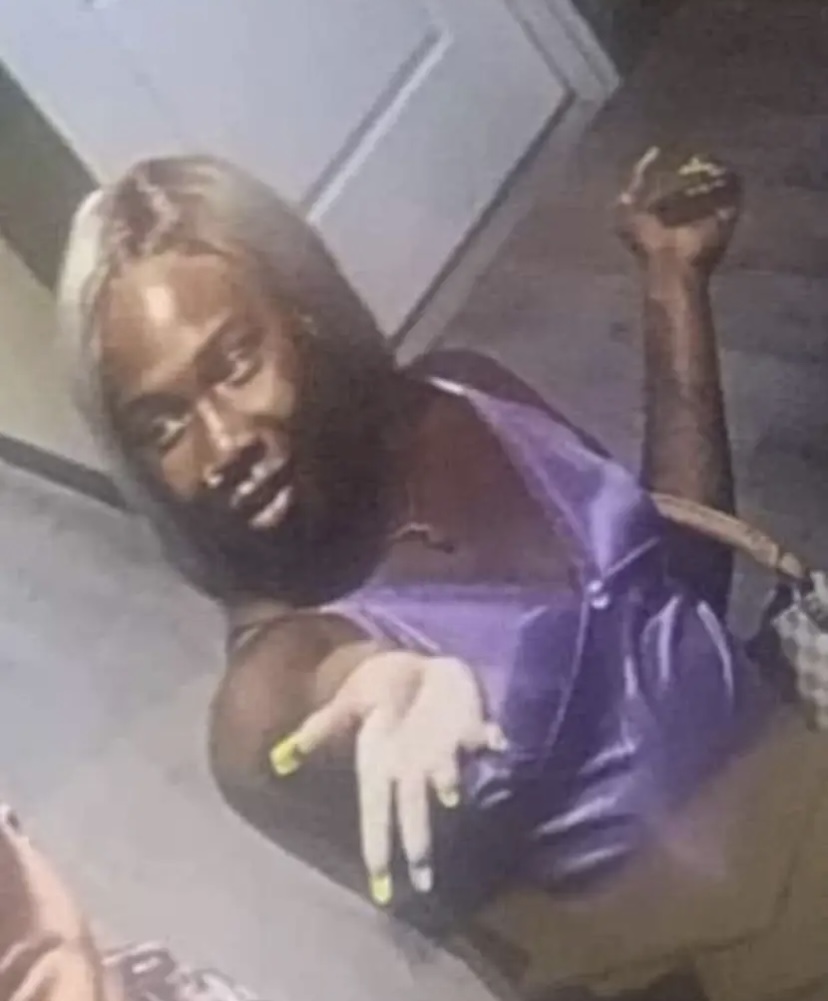 One begins with a cheerleader saying: "we have nothing against you, Averie," and asking Medlock to leave but he refuses. Medlock can be heard yelling "why did you call me a man," and "come outside and man up … watch your back … don't fuck with me outside of cheer."
While Medlock claims he did not attempt to strangle Karleigh Jones, after Police arrived he was given a criminal citation for physical assault, and removed from the premises. Medlock would tell KTAB that he was "only joking" in reference to the physical contact.
All photos of Medlock appear to have been significantly altered, either by the use of extreme filters or what appears to be women's faces superimposed over his own. A circulating photo from CCTV footage reveals Medlock looks notably different than the photos he utilizes on social media.
According to Medlock's criminal citation, he will be expected to go to court, but police investigations are reportedly still ongoing into the incident.
Ranger College issued a brief statement on the incident to KTSM, reading: "Ranger College takes all allegations of this nature seriously and is committed to providing a learning environment free from discrimination. At this time, Ranger College is following all applicable Title IX regulations and Board Policies."
---
Reduxx is a newly-launched independent source of pro-woman, pro-child safeguarding news and commentary. We're 100% reader-funded! Support our mission by joining our Patreon, or consider making a one-time donation.