A social media account harassing, impersonating, and threatening women critical of gender ideology appears to belong to a trans-identified male convicted of the brutal torture and murder of a 13-year-old child.
On October 24, Reduxx reported that Synthia China Blast had been discharged from his parole with the New York Department of Corrections and Community Supervision on July 30, quietly marking the end of his sentence and release conditions.
Blast, born Luis Morales, was sentenced in 1996 for the horrific murder of 13-year-old Ebony Nicole Williams. Blast, along with his boyfriend Carlos Franco, were sentenced to 25 years for the crime, one that had both sexist and racist motivations.
Blast and Franco, members of the Almighty Latin King and Queen Nation gang, targeted the young girl less than 24 hours after she had run away from home. Williams taken to an apartment in Hunts Point where she was held captive.
According to case investigators at the time, Blast and Franco tortured the young girl before stabbing her repeatedly. Realizing she was still alive after having been slashed by Blast, Franco then stomped on the child's neck until it was broken. Prior to being killed, Blast had reportedly sexually assaulted the girl.
Following her death, Blast and Franco packed the girl's naked body into a box and dumped it near the Sheridan Expressway. Finally, they doused the box in gasoline, and set it ablaze. A passenger on a nearby train saw the flames and called 911. Blast and Franco were apprehended shortly after the body was retrieved by police.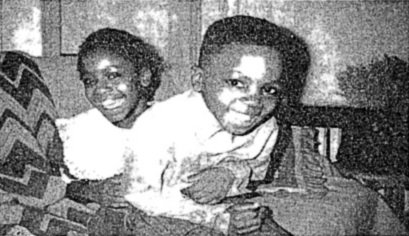 During the trial, Bronx Prosecutor William Hrabsky said of the crime: "The suffering that this poor child went through is beyond belief and puts this crime in the category of monstrous and barbarous."
Despite pleading innocence in court and to media in later interviews, Blast had reportedly "bragged" about committing the crime to friends, some of whom would later testify against him on this basis.
While a rape conviction was never pursued, as the girl's body had been too severely mutilated for authorities to collect a DNA sample, Blast and Franco both received 25-to-life for the murder of Williams.
One week after the publication of the Reduxx article reporting on Blast's discharge from parole, Reduxx received an email from an account infuriated that the piece had mentioned the allegations that Blast had raped Williams. The email was sent from an address beginning with the number '4300.'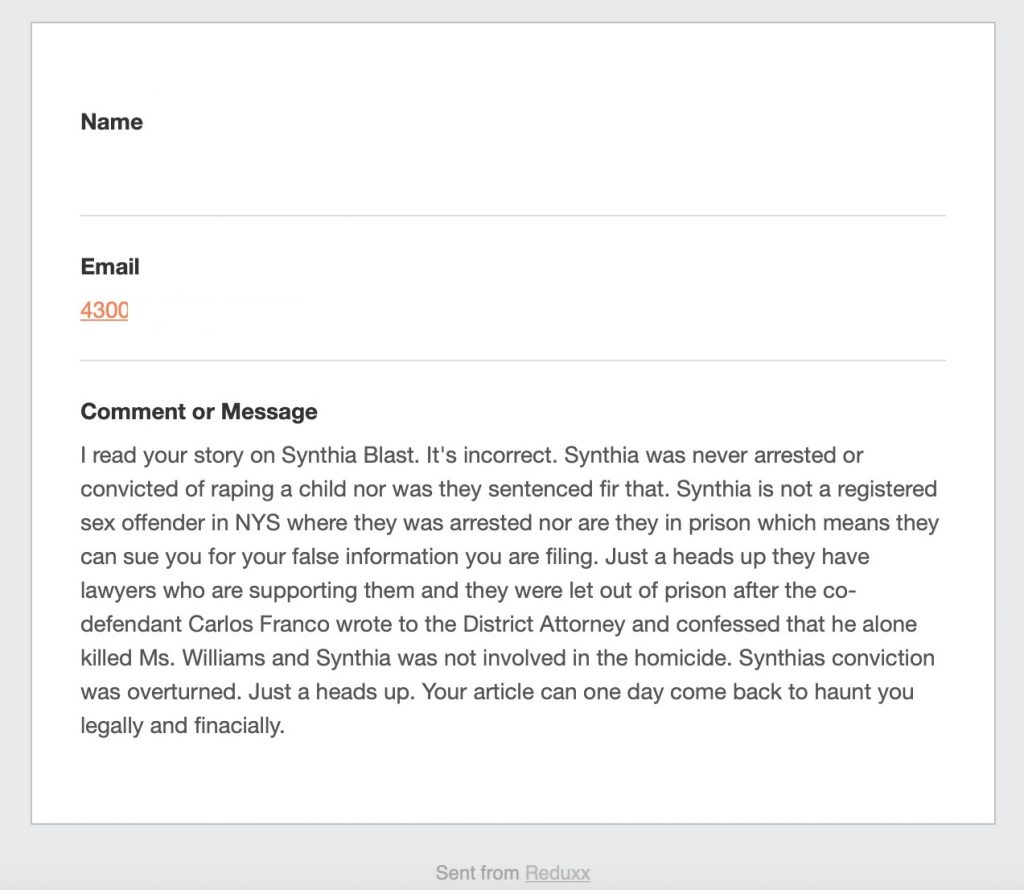 The same day, a Twitter account surfaced with the handle @Code4300, impersonating Reduxx Editor-in-Chief Anna Slatz, using her photo and Reduxx branding.
While posting highly disturbing, sexualized comments on Slatz, the account began following women's rights advocates on Twitter in a clear effort to get their attention.
While posing as Slatz, the @Code4300 account claimed to be in a relationship with a trans-identifying male and called for a boycott against, and the banning of, Reduxx. The owner of the account also made several references to Blast and asserting his innocence, using both the female pseudonym and his birth name, Luis Morales.
The account also threatened Slatz, and claimed to have her home address. Within 24 hours, it began cycling through impersonating other female contributors and supporters of Reduxx, using their names and profile photos to post disturbing content.
Shortly after, @Code4300 was linked to an Instagram account similarly utilizing the '4300' moniker — one which was quickly discovered to belong to Synthia China Blast.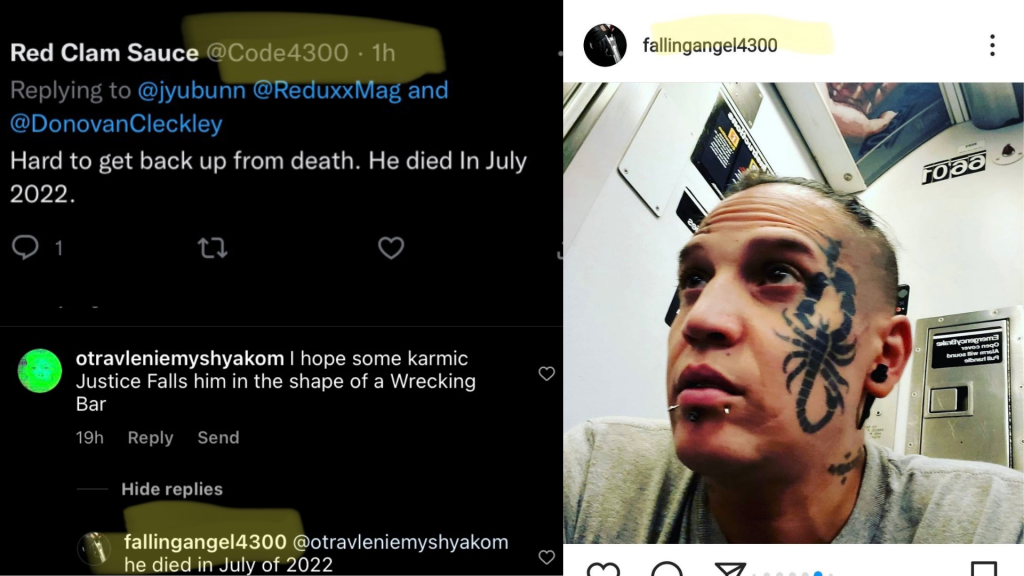 On Instagram, Blast posted about being in a women's shelter in 2020, which would have been shortly after he was paroled. Around that same time, he advertised a bed available in his apartment for rent, requesting only "men into trans women or women into trans women" apply.
While using the @Code4300 moniker on Twitter, Blast had engaged in repeated calls for violence against women, and in particular women who are critical of the notion that men can become women.
"TERFs are not only anti-trans they are also anti-men. We must eradicate them before their diseases spread to our young children," read the account's description, which has since been changed, along with the username and profile photo.
Since being exposed as running the account on Twitter, Blast has continued to assert his innocence of the crimes he was convicted of — a trend that follows his previous claims to media that he was wrongfully accused.
In addition to calling for violence against women, the author made statements suggesting he believes that trans-identifying males are superior to women.
Prior to engaging in the targeted harassment of Reduxx staff and women associated with the publication, @Code4300 claimed to be in favor of "abolishing prisons," and celebrated both the shooting of a police officer and the stabbing of a Corrections Officer at Rikers Island.
In the following days, a second Twitter account claiming to be Blast was created using the name HuntingTERFs.
"For the record, my name is Synthia China Blast and I was wrongfully convicted of murder," reads one post from November 10.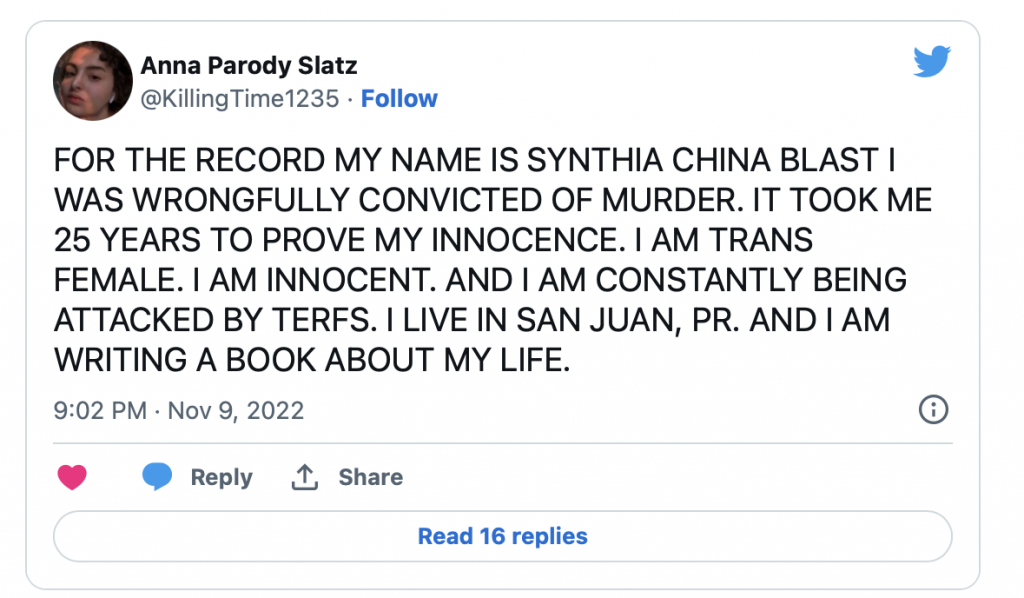 The second account also boasted that another conviction would see Blast placed in a women's prison. "If I'm ever again arrested, I go with the females now. No more men's prison for me," @KillingTime1235 wrote.
The account appears primarily dedicated to posting screenshots of female-committed crimes, with the intention of proving that "cis women are extremely violent and dangerous."
In 2014, prominent transgender actor Laverne Cox appeared in a now-deleted promotional video produced by a trans activist prison reform lobbying organization, the Sylvia Rivera Law Project (SRLP).
In the video, Cox stated his support for the SRLP and the organization's Prisoner Advisory Committee (PAC). He then read a letter from Blast which appealed to viewers' sympathies and described his situation while incarcerated as a "denial of basic human rights."
Cox later distanced himself from Blast after learning more details about the crimes he was convicted for.
In 2019, one year after Blast was first paroled, he appeared in a video posted to the SRLP's official Facebook page, and was described as a Political Action Committee member and intern.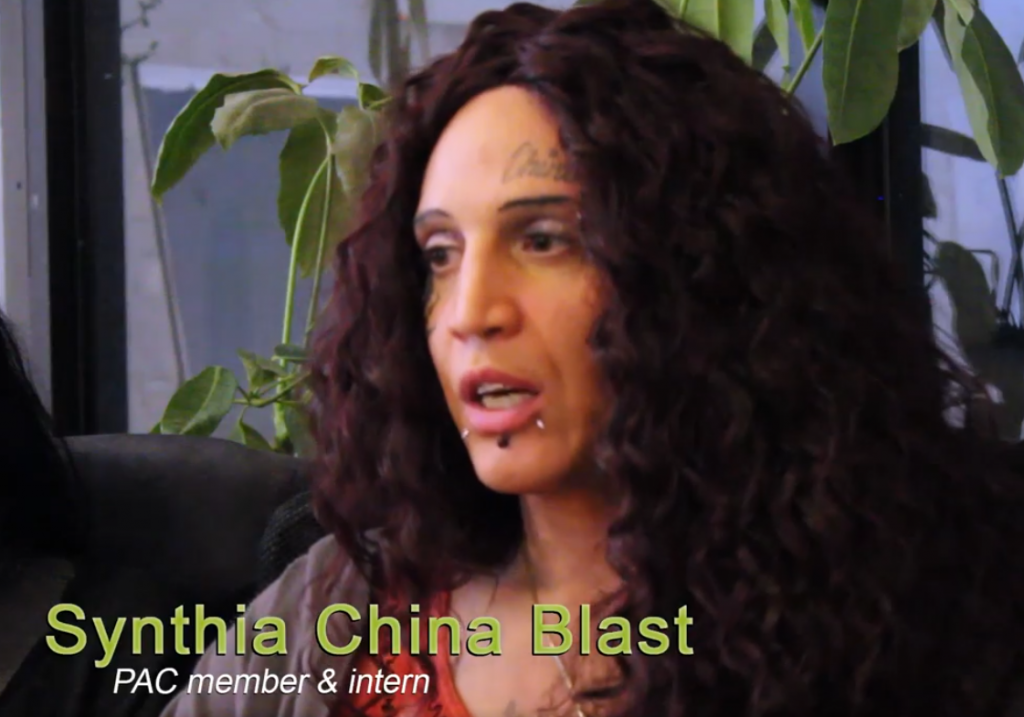 "I came from being in a jail cell to learning about SRLP and its mission, who Sylvia Rivera, as a person, actually was, and … about Marsha P. Johnson, and I was definitely hooked into this movement," Blast said.
"We all have a voice. And we live in a time, today, where that voice is finally being heard. We haven't reached that milestone yet. We are all screaming together, and now they are finally listening," Blast says, then promoting the SRLP as a center which can help transgender people change their names and legal identity.
"Whenever I find a transgender person, I ask them: Do you know about the Sylvia Rivera Law Project?"
Reduxx previously revealed another trans-identifying male convict who was specifically selected by the SRLP to participate in trans advocacy and prison reform campaigning. Xena Grandichelli, born Jeffrey Willsea, is a convicted child sex offender who has performed community outreach services for the SRLP. In 1994, Grandichelli pleaded guilty to 11 counts of sexual abuse involving a 3 year-old girl.
Grandichelli partnered with the Sylvia Rivera Law Project (SRLP) and was designated as a Movement Building Team member. In a 2015 letter posted to the SRLP website, Grandichelli described how team members from the organization actively worked to recruit him while he was still incarcerated for sexually abusing a child.
Despite providing advocacy for convicted child abusers, the Sylvia Rivera Law Project receives the financial support of several notable institutions and figures, including the Stonewall Community Foundation and the trans-identifying medical and pharmaceutical millionaire Martine Rothblatt.
Blast is not the only trans-identified murderer who has been utilizing social media to threaten women critical of gender ideology.
In 2021, it was discovered that Swedish murderer Magdala Johansson had been targeting Twitter accounts who had posted details about his grisly crime.
Johansson, born Kristoffer, was convicted in 2013 of the brutal murder of his ex-girlfriend, 20-year-old Vatchareeya Bangsuan. Johansson stabbed Bangsuan to death before dismembering her and scattering her body parts in a nearby forested area. Some sources have also reported that Johansson masturbated over Bangsuan's mutilated corpse, spreading his semen on her body parts.
Johansson was ultimately sentenced to 14 years, which was overturned on appeal to 10. He served just 6 years before being released in 2020.
Much like Blast, on Twitter and Instagram, Johansson called himself a "TERF Hunter," and made misogynistic posts about women critical of gender ideology, sometimes while showing off his gun collection.
---
Reduxx is a newly-launched independent source of pro-woman, pro-child safeguarding news and commentary. We're 100% reader-funded! Support our mission by joining our Patreon, or consider making a one-time donation.