A trans-identified male politician who drafted a bill declaring Minnesota a "refuge state" for the medical transitioning of minors has proposed an amendment to state legislation removing a stipulation that prohibits "sexual attachment to children" from being classified as a protected sexual orientation.
Leigh Finke, 41, is an elected Representative to Minnesota House District 66A and is cited as a chief author of HF 1655, a bill which seeks to establish gender identity as a protected category and aims to remove rights act sections of existing legislation "that allow for discrimination based on sexual orientation."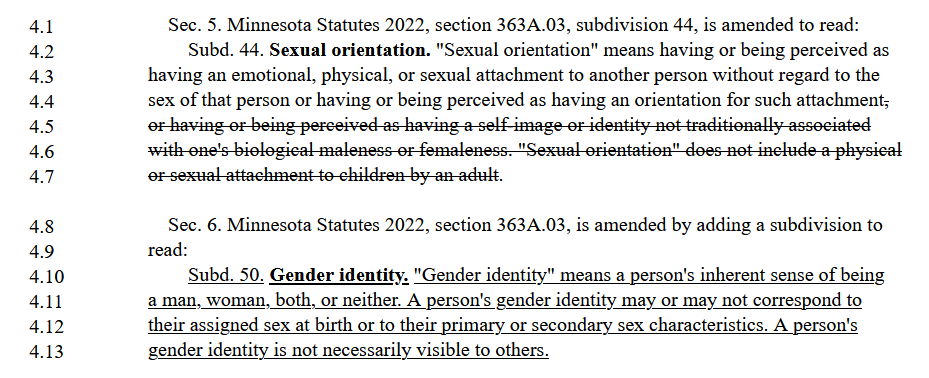 Among the Minnesota Statutes amended by the bill is a subdivision that defines the term "sexual orientation" as having "sexual attachment to another person without regard to the sex of that person." One characteristic explicitly stated as excluded from the definition is "a physical or sexual attachment to children by an adult." Under Finke's proposed HF 1655, this protective clause would be removed.
Finke was elected as a state representative last year after campaigning on a platform which largely consisted of guaranteeing medical interventions for gender non-conforming minors, including drugs which halt puberty, while referring to this demographic as "trans youth."
Finke held several rallies for "trans kids" in the months leading up to the voting date, and the first bill that he authored as an elected official, the Trans Refuge Bill, or HF 146, allows minors from outside the state to receive puberty blockers and hormones within Minnesota. The bill was passed on April 24 and allows the state courts to have "temporary emergency jurisdiction" over children who enter Minnesota "to obtain gender-affirming health care."
Finke was also involved in the production of two books intended as a resource for teens and parents on the topic of gender identity. Published in 2020, Queerfully and Wonderfully Made: A Guide for LGBTQ+ Christian Teens, targeted at youth aged 12 to 17 years old, tells readers that parents who do not accept a child as "queer" are not considering the child's best interest.
"If your parents do not accept you and your queerness, then they do not know what's best for you… Just because they love you does not mean they know what is best for you," the passage states.
In a Facebook post just after the book's publication, Finke shared a photo of the excerpt, emphasizing that "this chapter from my book is the most important thing I've ever written… Trans and non-binary and queer and gay and lesbian and bi young people: Don't listen to your parents!"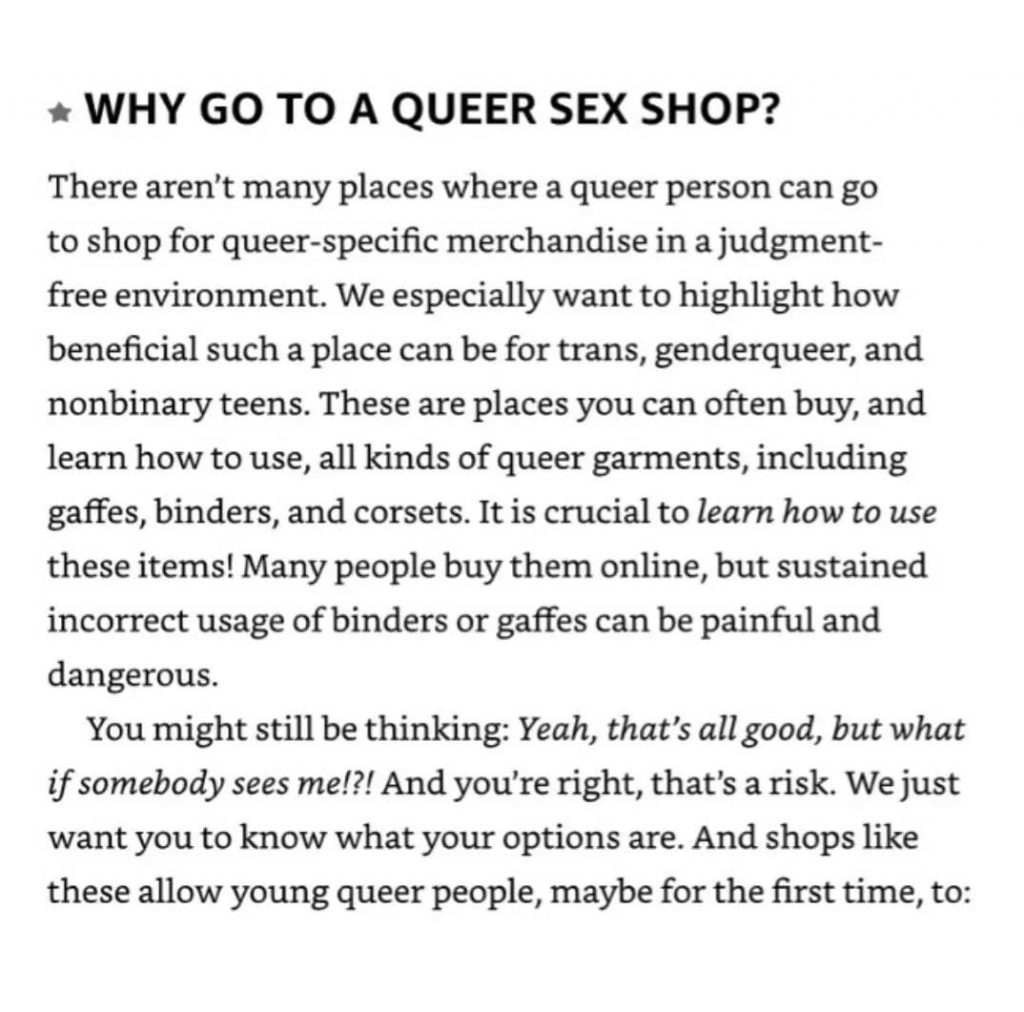 Another passage, labeled "Adults Can Be (And Often Are) Wrong," asserts that minors should "limit contact with any adult" who does not affirm their "queerness." He also recommends that under-18s visit "queer sex shops" in order to get advice, presumably from adults, on breast binding and genital tucking.
When discussing the age at which children may begin to identify as the opposite sex, Finke cites research on same-sex attraction which found that participants, on average, said they first realized their orientation at eleven years old. "Transgender and gender non-conforming people often feel a disconnect between their self and their body even earlier in life," it is stated, "but age doesn't really matter."
Disturbingly, in May of 2020, Finke lamented the death of pederast sympathizer Larry Kramer.
Kramer, a gay men's rights activist and the founder of the AIDS Coalition To Unleash Power (ACTUP), is prominently featured on the website of the North American Man-Boy Love Association where he is quoted as saying "in cases where children do have sex with their homosexual elders … the child desires the activity, and perhaps even solicits it."
Finke has also made statements in support of rioting and posted an image to his Facebook profile suggesting that it is necessary to "arm trans people." He mentioned the potential for violence during a speech at Hamline Methodist in reference to a "torrent of anti-trans legislation" which seeks to restrict medical interventions for minors. Finke stated it was necessary to "protect trans kids," and asserted that in the near future, "there will be more riots."

Last month, Finke was awarded the title of Woman of the Year by USA Today. He was chosen as an honoree on the basis that he is "the first transgender legislator in the state's House of Representatives, fighting to build a better future for trans youth."
---
Reduxx is your source of pro-woman, pro-child safeguarding news and commentary. We're 100% independent! Support our mission by joining our Patreon, or consider making a one-time donation.