A Canadian mixed martial arts fighter convicted of multiple sexual assaults has begun identifying as a woman and is now blaming his sexist past on "gender dysphoria." Jody Matthew Burke, 46, who has been classified as a "dangerous offender," has now adopted the name Amber and has asked to be referred to by female pronouns in court, something the Crown and Defense have respected since last Wednesday. He is also requesting an alteration to his sex offender status which would grant him a more lenient sentence for his most recent conviction.
Burke was convicted of sexual assault on three separate occasions and was placed on Canada's federal sex offender registry for violent sex crimes committed in 2005 and 2014 in Ontario and British Columbia, respectively.
He met his most recent victim in a halfway house in Montreal, Quebec, while serving a three-year sentence he was handed in 2014 for the sexual assault of a woman in British Columbia.
Burke, who claims to have realized his true sexual identity sometime between 2019 and 2021 is now filing a claim to have his sex offender status downgraded to a "delinquent to control," which would earn him a more lenient sentence.
"He constantly doubted [his victims'] fidelity and accused them of wanting to seduce other men," reads the motion to have Burke declared a "dangerous offender." In fits of jealousy, he would strangle them until they fainted.
As reported by La Presse, Burke's lawyer intends to have an expert testify, at a future hearing, that his violent past is linked to "gender dysphoria," a type of psychological distress linked to the feeling of dissociation from one's body.
"I had to go through my own process to identify that I was not a man," he explained, saying that he once had a homosexual affair that destabilized his perception of his "gender identity." But more recently, Burke said he began to feel as though he "had the balls to become a woman."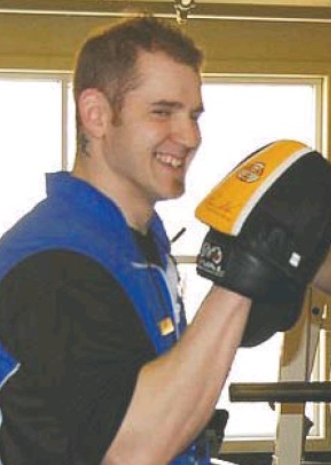 Burke stated that has gathered a collection of photos that represent the physical attributes of the woman he desires to become. Burke also told the court that he would like to begin his 'gender reassignment' process in a hospital rather than a prison.
"It would be preferable to have the services and support" of such an establishment, he asserted before Quebec Court Judge Jean-Jacques Gagné.
Judge Gagné, who also presided over Burke's 2021 hearing for violent sexual assault, had previously noted that Burke had a capacity for manipulation, and had deliberately deceived the victim in his last case. He never disclosed to his partner, Brigitte Jobin, that he was on the federal sex offender registry for violent sex crimes.
"Mr. Burke did seduce until the mask fell. To be perfectly sure that the complainant continually needed him, he cut off all ties that united the victim and her relatives. The isolation was almost total," the Judge said.
Judge Gagné found Burke guilty of all five charges he faced since his arrest in 2017. He was convicted of sexual assault, sexual assault with a weapon, sexual assault causing bodily harm, assault, and uttering threats.
According to court reports of Burke's 2014 criminal case, he had forced his victim to drink his urine and kiss his feet. When the woman reported the abuse to police, she was found to have bruises on her body, and she told authorities that Burke once held a knife to her throat. Burke was also convicted of sexual assault with a weapon in 2005.
While giving testimony during his B.C. case, Burke said: "With my size, I could scare the shit out of anyone. I am aware (the victim) feared me. She had a reason to fear me.
"Making wrong decisions is a sign of weakness. Pushing someone so far they fear you is unhealthy and dangerous."
In the 2005 Montreal case, Burke and the victim knew each other for four months before they married, at which point he began to physically abuse her. The abuse once resulted in her hospitalization and a fractured rib that the victim said went undiagnosed.
Former inmate-turned-advocate Heather Mason, a representative of Canadian Women's Sex-Based Rights, spoke with Reduxx about Burke's 'gender dysphoria' defense. Mason says she was not surprised by Burke's sudden decision to declare a female identity, adding that in her experience "predators will take advantage of any opportunity given to them."
"I have seen other cases where violent men have blamed their former male selves for their violent behavior. It gives them an excuse for their actions. Labeling themselves as trans makes them untouchable and gives them the power and control they so desperately want," Mason explained.
Mason then referred to the case of Randy West Lindley, who now calls himself Cara-Ann, a man from B.C. who blamed his "former male side" for an incident of criminal violence. Lindley beat a woman with a tire iron, striking her 20 times before trying to strangle her.
It is expected that Burke will go on to request a transfer to a women's correctional facility, said Mason. "I believe he will try to gain access to the women's prison. If he is denied, he will start a Human Rights claim that opens the door to him receiving money because [Correctional Services of Canada] has discriminated against his gender identity."
When asked about the need for women's prisons to remain segregated by sex, Mason added that it was "essential" for the privacy, safety, and dignity of female inmates.
"Incarcerated women are our most vulnerable women in society and have been subject to incredible amounts of physical and sexual abuse at the hands of men like Burke. [Canada's] female federal prison system consists of 50% of Indigenous women. They are over-represented and are impacted the most by policies that create mixed-sex spaces."
Canada has recently experienced multiple instances of high-risk male offenders self-identifying as 'women,' and federal legislation adopted in 2017 enshrines gender identity as a protected characteristic.
Late last year, a violent male criminal was placed in a women's jail during his trial after abruptly, and quietly, claiming to be transgender during the proceedings.
Yostin Murrilo, 25, was responsible for the 2018 murder of Rhoderie Estrada. Murillo had broken into Estrada's Toronto-area home with an accomplice, looking to rob the residence. But finding the mother-of-three inside, Murillo instead sexually assaulted her, the heinous crime being committed while Estrada's young daughters were sleeping just meters away down the hall.
It is unclear if Murillo had ever identified as a woman prior to being arrested for Estrada's murder, and the criminal's lawyers requested the court not reveal his gender status and continue to use masculine pronouns for him throughout the trial. Murillo's no-questions-asked claim of being transgender was only used for the purposes of jail placement, which was also hidden from the court.
In Canada, both the provincial and federal levels allow male convicts to demand transfers to women's prisons and community facilities based on self-declaration, often regardless of their physical anatomy or legal identification documents.
---
Reduxx is a newly-launched independent source of pro-woman, pro-child safeguarding news and commentary. We're 100% reader-funded! Support our mission by joining our Patreon, or consider making a one-time donation.