The American Civil Liberties Union (ACLU) is under fire after criticizing the state of Florida for not providing "gender-affirming care" to a convicted rapist and murderer prior to his execution.
Duane Owen, who was executed yesterday, had been handed a death sentence after brutally murdering a 38-year-old mother and a 14-year-old girl in 1984. During court proceedings, Owen stated that he believed he had "absorbed the souls" of his victims and that they "still lived inside him."
Owen claimed that he sexually assaulted women as part of a ritual to harvest their hormones, and that he was a transsexual who carried out the sexual violence to "turn himself into a female."
On June 16, the ACLU, through their official Twitter account, lambasted the state of Florida for refusing to provide "medically necessary gender-affirming care" to Duane Owen. Using feminine pronouns to refer to Owen, the ACLU claimed the state had caused Owen "enormous suffering" and had violated "her right to be free from cruel and unusual punishment for the more than 30 years she was in state custody."
They further stated that Owen had argued in legal documents that he "should be afforded the essence of human dignity."
Duane Owen was executed by lethal injection on Thursday after spending over three decades on death row for the brutal rape and murder of 14-year-old Karen Slattery and 38-year-old Georgianna Worden in two separate attacks he committed just two months apart in Palm Beach County, Florida.
On March 24, 1984, Owen broke into a home where Slattery was babysitting two young sisters, aged 7 and 2. He attacked the teen girl, stabbing her 18 times and repeatedly raped her before and after her death, while the two children slept nearby.
The parents of the children that Slattery was babysitting returned home shortly after midnight on March 25 to find Slattery dead. They called the police and the detective on the case, Rick Lincoln, described it as "the worst crime scene he would see in his 37 years as a cop."
Only 2 months later, on May 29, Owen struck again, killing 38-year-old single mother of two Georgianna Worden.
While Worden slept, he broke into her home, struck her multiple times with a hammer, and, after she died from her wounds, proceeded to rape her corpse. Worden's two daughters, aged 13 and 9, were asleep nearby and her corpse was found by one of her children the next morning.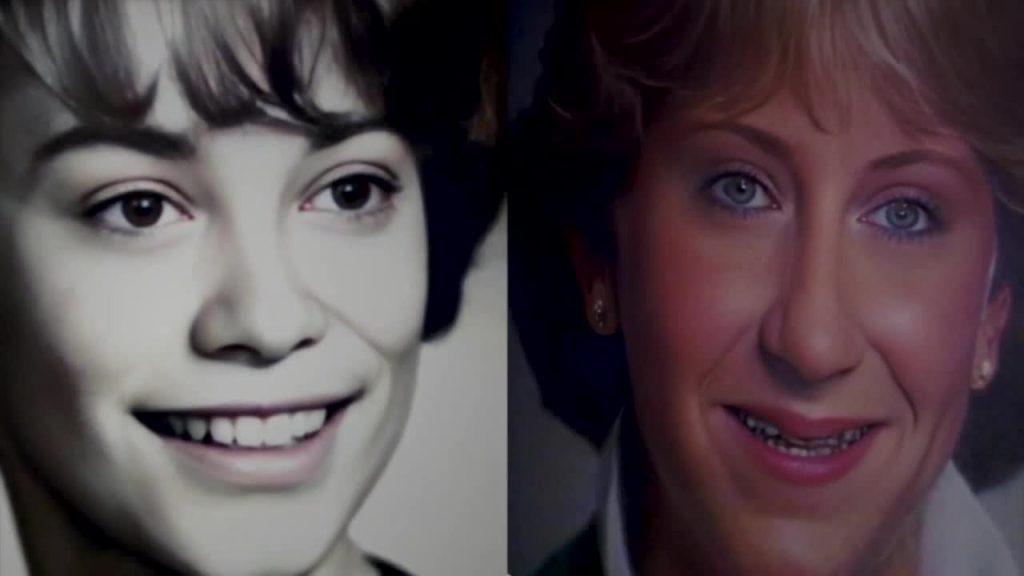 The following day, Owen was arrested on suspicion of committing the crimes and showed little remorse during interrogation. He even taunted police during questioning, saying: "Roses are red, yellow, white and pink. If you want to play my game, you've got to think."
When asked about his motivation for the murders, Owen claimed that he sexually assaulted women to harvest their hormones because he was a transsexual, and he needed to carry out the sexual attacks to "turn himself into a female."
Owen was ultimately convicted and handed the death penalty in 1986. During his post-conviction psychological assessments, Owen admitted to previous sexual crimes, including that he had participated in a gang rape when he was just a child.
In total, Owen boasted of 7 rapes and 5 murders, along with a slew of other crimes, which were never uncovered by police. He told a psychiatrist that he was planning on using information on his other crimes as leverage in an attempt to delay his execution.

As his execution date drew closer, Owen appealed the conviction and had his lawyers argue that he shouldn't be executed on the basis that he was insane.
A psychologist for Owen's defense stated that he believed he had absorbed the souls of his victims and that they continued to exist inside him.
His defense attorney also argued that Owen suffered from schizophrenia, dementia, and gender identity disorder. However, psychiatrists for the state contested the claim that his mental condition was deteriorating, saying that his mental conditions were all an act, and instead described him as "sexually sadistic."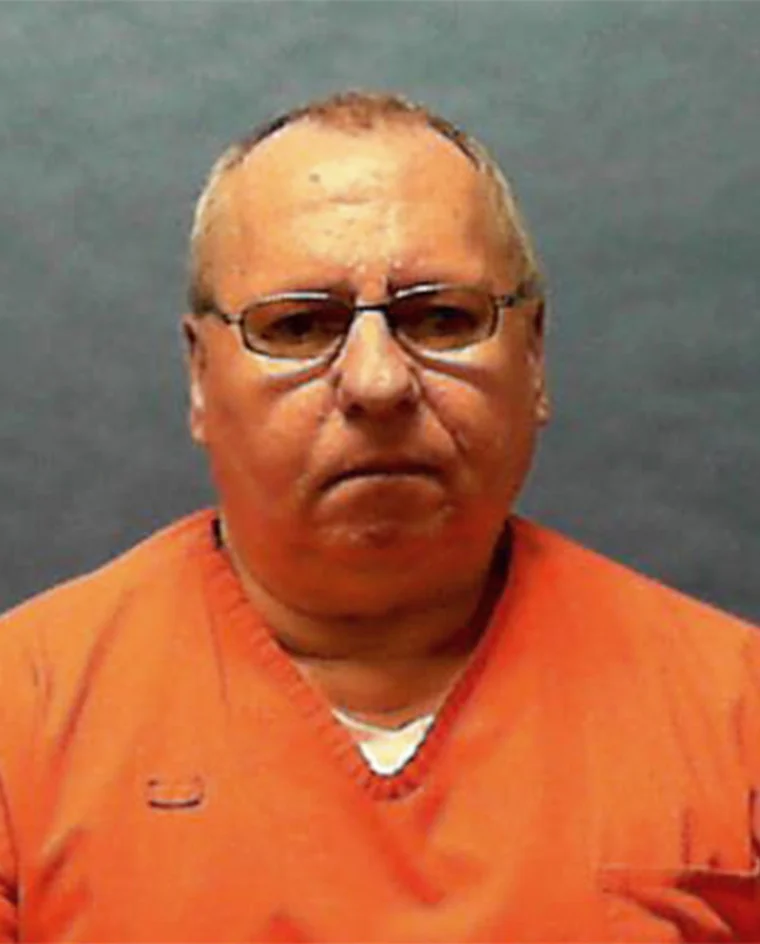 Assistant Attorney General Celia Terenzio called Owen a "malingerer" whose "delusion is fabricated." Owen, she wrote, "studied up on sexual disorders and believed that the more crazy the story, the more people would believe that he is crazy. He has a sexual disorder and anti-social personality disorder, but he is not psychotic."
Even Owen's claims to "gender dysphoria" were called into question by the court, with experts noting he had never raised issues related to his gender identity during the trial.
Dr. Emily Lazarou, a psychiatrist, noted that Owen never presented as feminine during any of his interviews and demonstrated "zero feminine characteristics."
His appeals to have his death sentence overturned were rejected, and his execution was carried out on June 15.
Many social media users have expressed outrage at the ACLU for sympathizing with Owens and referring to him with female pronouns.
The ACLU's tweet criticising the state of Florida for not providing Owen with "gender affirming care" while on death row had nearly 7 million views at the time of this writing, but had only received 850 'likes.'
"The ACLU caping for a man who didn't get a chance to get "gender-affirming care" before he was executed for repeatedly raping and murdering a mother and a 14-year-old girl, wasn't on my 2023 bingo card. You people are absolutely depraved. Rot in hell," one Twitter user said in response.
Many users who claimed to oppose the death penalty still expressed disgust at the ACLU's tweet.
"I'm opposed to the death penalty on principle, but are you fucking kidding me here? This guy raped and murdered a child and the thing you're most offended by is that Florida didn't pay for his sex change and allow him to be housed with women? Wtf has happened to the ACLU," another Twitter user asked.
"I don't support the death penalty. Nor will I feel sorry that taxpayers didn't have to buy this cretin hormones & women's underwear while he sat on death row," stated another.
This is not the first time the ACLU has come under fire for supporting the rights of sexually predatory men.
In 2000, the Union represented a pedophile advocacy group, the North American Man/Boy Love Association (NAMBLA), in a case filed against the group by the family of a 10 year-old boy who was molested and killed. The lawsuit, Curley v. NAMBLA, argued that NAMBLA had emboldened the pedophile who had attacked the child through their "adult-child relationship propaganda."
The ACLU chose to defend NAMBLA on the basis that the issue represented a form of censorship regarding "unpopular speech about sexuality." The case was ultimately dropped by the boy's family.
The ACLU also has a history of supporting violent male criminals who identify as women, and has in recent years taken on the strategy of representing convicted killers and sadistic rapists in their bids to be transferred into female prisons. In 2019, the ACLU filed a lawsuit against the New Jersey Department of Corrections in defense of an anonymous "Sonia Doe" who was seeking a transfer to Edna Mahan Correctional Facility for Women.
In the lawsuit, the first statement listed under the category "factual allegations" reads: "Sonia Doe is a woman."
But earlier this year, Reduxx revealed the inmate to be convicted terrorist Daniel Smith, who identifies as a woman named Danielle Demers. Part of Demers' discrimination claim argued that he had filed 13 unfulfilled grievances to the NJDOC related to his desire for women's underwear.
Since his release from prison, Demers has expressed a sexual interest in furries, diapers, menstruation, and lesbianism online. In his Quora profile, he lists "Adult Babies / Diaper Lovers (fetish)" as an area of personal expertise. ADBL refers to a sexual subculture in which adults, primarily men, achieve arousal by behaving and dressing like babies.
As a result of a settlement reached through the lawsuit, the New Jersey DOC began transferring violent men into the women's facility. According to testimonies provided to Reduxx from women incarcerated at Edna Mahan Correctional Facility for Women (EMCF), among the first men to be transferred to the prison after Demers and the ACLU-NJ were victorious in their lawsuit was a convicted woman-killer who had referred to himself as "Lucifer's maiden servant."
Perry Cerf was handed a 50-year sentence in 2003 for the brutal rape and murder of a sex-trafficked woman from Ecuador. Cerf, who now goes by "Michelle Hel-loki Angelina" and is recorded as female by the DOC, had been found wearing his victim's clothes and utilizing her identification with his photo superimposed over hers.
At the time of his crime, he sent a letter to the press confessing to and boasting about the horrific slaying, stating: "Since I have a most unusual taste for blood, I drank and licked and lapped up my fill … Let it be known: I am Lucifer's Maiden servant, sent to earth born of sin, to bring suffering and pain, darkness and evil."
In a disturbing similarity to Owen's remarks, Cerf said he drank the victim's blood "so I could allow this person to live vicariously through myself."
Due to the efforts of Demers and the ACLU, at least 27 men are now housed at EMCF, many of which have been convicted of violent crimes involving women and children.
---
Reduxx is your source of pro-woman, pro-child safeguarding news and commentary. We're 100% independent! Support our mission by joining our Patreon, or consider making a one-time donation.