An American man who identifies as a "transgender lesbian" is seeking to have his marriage recognized as one of the first lesbian marriages in Japan, where same-sex marriages have not yet been legalized. Elin McCready, 49, whose birth name is Eric, also has a history which involves harassing the owner of a lesbian club for denying him admission to a women-only event.
In 2021, while living as a resident of Japan, McCready and his spouse, Midori Morita, filed a lawsuit against the Japanese government arguing that their refusal to acknowledge his marriage as a lesbian union was unconstitutional. Japan does not currently have self-identification policies, and requires males who identify as transgender to have gone through genital surgeries and hormone treatment prior to being reclassified as the opposite sex on legal documents.
McCready, who teaches linguistics and philosophy at Aoyama Gakuin University in Tokyo, married Morita in 2000 in Japan, where they reside with their three children.
In 2018, while in the United States, McCready changed his sex marker on his identification to state "female." Due to differing laws regarding identification alterations and same-sex marriage, this has resulted in his wife Midori being designated as a family relative instead of as a spouse. McCready objects to this designation.
"I can't completely understand why a family like ours, which is different from opposite-sex couples, can't be recognized as a family. I'd like to know why the government refuses to accept us," he told Japan Times.
In addition to demanding he be recorded as being in a same-sex marriage, McCready is seeking financial compensation of 2.2 million yen ($19,920) in damages. If the legal challenge is successful, McCready and his wife will potentially be one of the first-ever officially recognized lesbian marriages in Japan.
Disturbingly, McCready has a troubling track record of harassing lesbian women.
In April of 2019, he attempted to attend a women-only event at Tokyo's longest-running lesbian bar, Goldfinger, but was denied entry by staff members due to being male.
McCready took to Twitter to denounce the club and its employees as 'transphobic,' despite Goldfinger hosting only one women-only event per month. "Let me also call out Chiga by name, the owner of Goldfinger, maybe the main Tokyo lesbian venue, as the bad actor," McCready wrote, referring to the bar's owner, Chiga Ogawa.
A few weeks later, McCready again attempted to drum up outrage over his exclusion from a female-only club night by publicly posting a statement he had written to Ogawa.
"I had to laugh. Did you even see me standing there? I felt humiliated. I felt like a zoo animal. People were coming out and staring at me. I felt so judged and rejected. It hurt so much. I was fighting back tears," McCready wrote.
"The governments of the world think of me as a woman. My documents say 'F', and that's meant a battle with the Japanese government to save my marriage, which is now a same-sex marriage according to the law. I'm fighting with the government , as a woman, to save my marriage to another woman. This fight is for you and everyone else at Goldfinger. But I can't come inside. Why do you say: 'women only'? Why don't you say: 'cis women only?'" he added.
McCready's posts set off a flurry of criticism from online trans activists, with some calling for bar Goldfinger to be excluded from future Tokyo Pride events. Stonewall Japan Vice President Jessica Gordon asked supporters to boycott the bar completely and authored a blog post slandering Ogawa and the venue's employees as "transphobic pieces of human trash."
Undeterred, venue owner Ogawa responded by adding fine print to the promotional images for the club's women only night. At the bottom of the poster, she added a clarification that "women" referred to "cisgender" females, in an apparent response to McCready's question.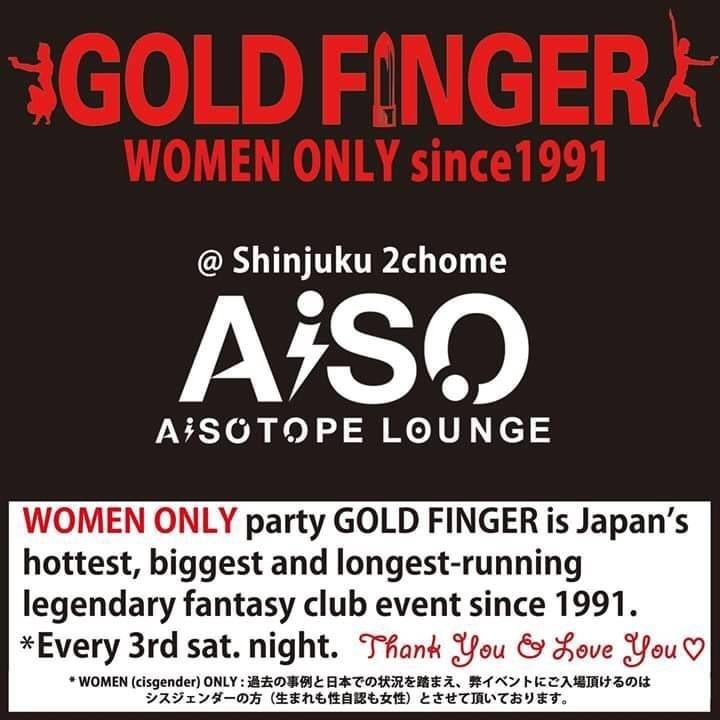 Following this, McCready took it upon himself to use the support he had garnered from the controversy to launch his own brand of club nights, marketed as "queer and femme DJ parties" under the moniker Waifu, a somewhat controversial term which derives from the English loan word 'wife.'
According to the official Twitter page, Waifu "aims to create a safe space together with participants to create a safe space for all kinds of people, regardless of gender, sexuality, race, age, etc., to be open and close to others."
The term is a controversial one, with some arguing that "waifu" is offensive and derogatory to women. McCready agrees with that perspective, and said in a 2021 interview, "In animation and two-dimensional culture, there is a practice of calling their favorite character, 'wife', to imply that the character is your chattel. It's the same as acting as if your wife were your property."
McCready is also a collaborator with the "sex positive" event planner Slick, and has worked with Berlin's Queer Festival WHOLE. He is also involved in what he says is "a non-normative family unit" with his wife and a younger woman, according to the website for their group, which is called MOM.
In 2020, McCready co-authored an academic paper which sought to rationalize the use of the slur "TERF," an acronym which stands for Trans-Exclusionary Radical Feminist, and was created in response to an American lesbian-centered festival which sought to maintain the event as a female-only space.
The organizers of the Michigan Womyn's Festival were harassed for years by men who declared they were women and lesbians. "TERF" is frequently used by trans activists to discredit, or incite violence against, women who oppose men entering female-only spaces.
In "The Instability of Slurs," McCready argues: "Is the group described by 'terf' subordinated by a flawed ideology? Likely, those trans people who are targeted by trans-exclusionary people (or who feel themselves to be so targeted due to, for example, slurring uses of gendered terms such as incorrect pronouns or sex categories) would answer with an emphatic no: rather, the trans people themselves are being subordinated by a group that has issues with how they self-conceptualize based on a trans-exclusionary ideology, and so the use of 'terf' is an instance of 'punching up' and doesn't count as slurring in the sense we have suggested."
The issue of McCready's harassment of lesbians was recently brought up during an emergency press conference held in Tokyo on May 1. Representatives from four organizations that advocate on behalf of women and the LGBT community expressed opposition to aspects of the gender identity movement and voiced concerns about a proposed legislation that includes vague prohibitions against "unfair discrimination" based on the subjective self-declaration.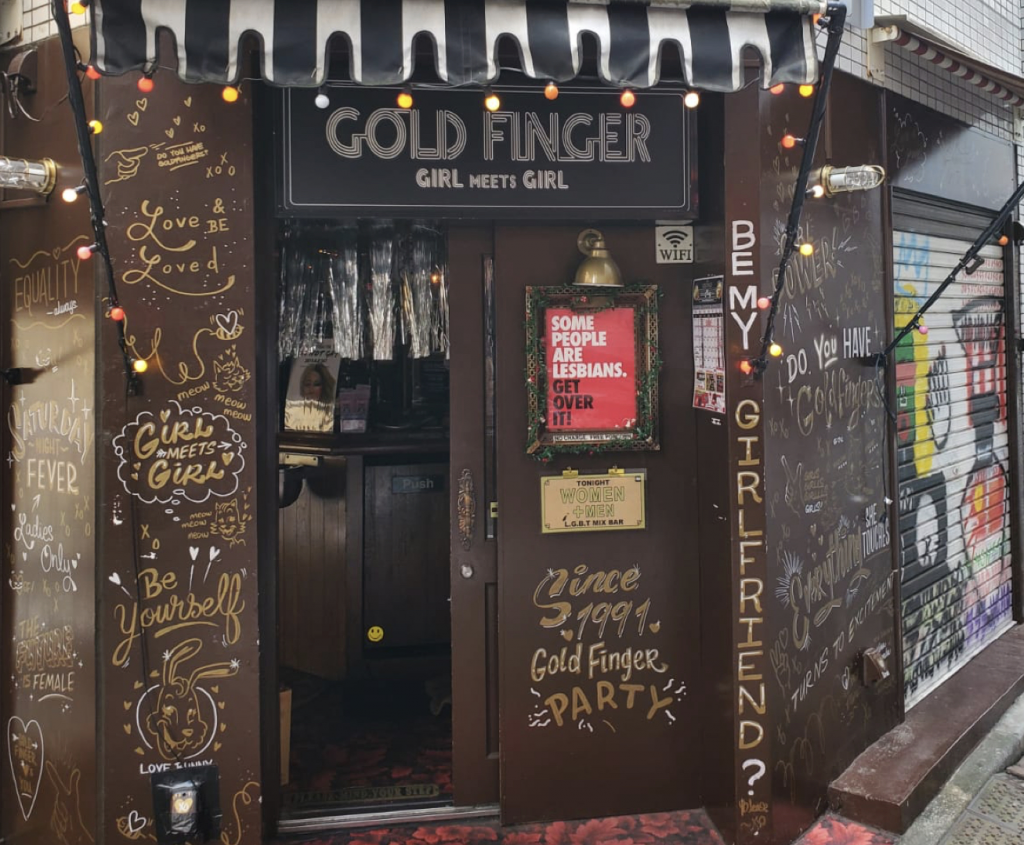 One of the speakers, Natsuko Mori, herself a bisexual woman and a representative for the group Shirayuri no Kai, took the opportunity to highlight how same-sex attracted women are uniquely targeted by men who claim to be transgender.

"I would like to raise the issue of friction between transgender women and lesbians. Lesbians are the most vulnerable of all LGBT people. Despite their vulnerable position, lesbians have created and protected a small community," Mori said.
"However, they have been rudely interrupted by intact males who identify as female and claim to be 'trans lesbians' because they have a sexual orientation towards females. An increasing number of trans women have been behaving violently in lesbian shops and clubs, and claiming that they are discriminated against because they are not accepted, using the phrase 'no discrimination' based on gender identity in municipal bylaws and LGBT legislation as a shield," she explained.
"Some trans women force themselves on lesbians or sexually harass them, which has long been an issue for lesbians. Already in the Western world, if your gender identity is female, you can legally be a woman. Such foreigners who are physically male but are listed as female on their passports are also entering Japan."
Mori went on to describe the series of events that took place at Goldfinger in 2019, pointing out that "as he is an activist, he published online in English that he had been discriminated against in a Japanese lesbian bar, leading to Goldfinger being criticized worldwide and even forced to apologize."
She emphasized that Goldfinger's female-only days were only once a month, and on other days the venue was open to men who identify as transgender.
"It is rumored among Japanese lesbians that radical trans women activists from the United States targeted that day to cause trouble and deliberately turn it into a global uproar. It has also been suggested that white prejudice against people of color was also behind this," Mori said.
"There are numerous gay shops across Japan where trans-identified women who claim to be 'male' are denied entry, yet this is not seen as problematic among LGBT activists. That is proof that men have a certain privilege in the LGBT community."
---
Reduxx is your source of pro-woman, pro-child safeguarding news and commentary. We're 100% independent! Support our mission by joining our Patreon, or consider making a one-time donation.