A prominent trans activist is set to stand trial for the 2016 triple homicide of a lesbian couple and their son. The horrific murder came after campaigns against a female-only music festival that refused admission to trans-identified males.
Dana Rivers, 67, born David Chester Warfield, is currently detained in California's Santa Rita jail awaiting trial on a triple homicide. Officials have delayed Rivers' court date for years pending the results of a mental health assessment.
Rivers is charged with the murders of Charlotte Reed, 56, her wife Patricia Wright, 57, and their son Benny Diambu-Wright, 19. On the night of November 11, 2016, police received reports of gunshots being fired outside the home of Wright and Reed in Oakland, California.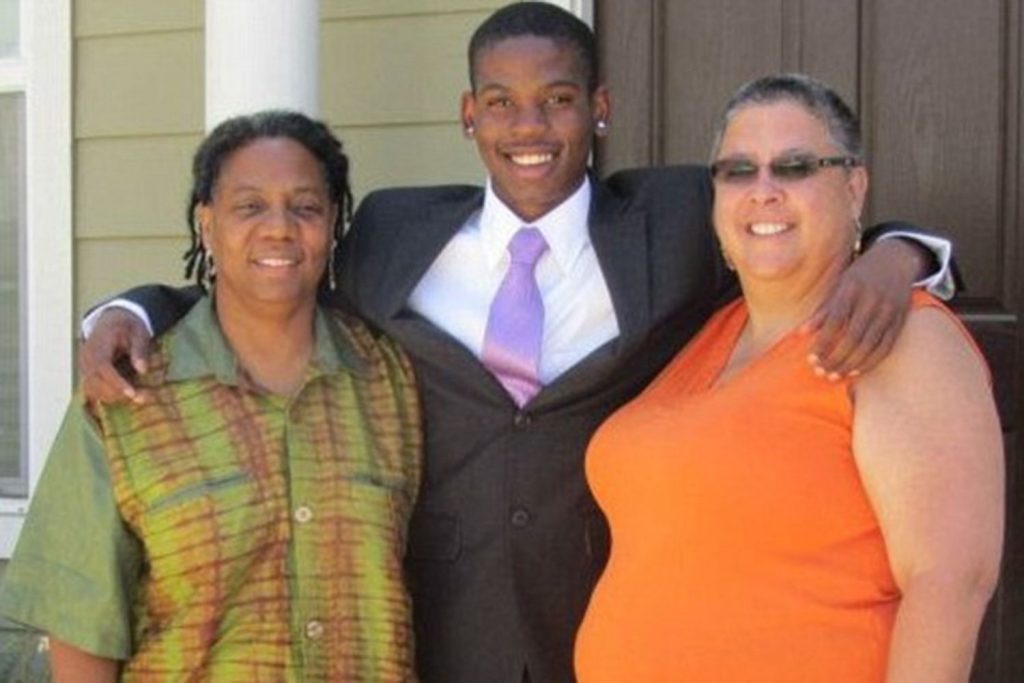 When authorities arrived, they found Rivers soaked in blood, holding a gasoline canister, and fleeing from the house, which had been set on fire. In Rivers' possession were knives, ammunition, and brass knuckles. The bodies of Wright, Reed, and Diambu-Wright were found inside the burning wreckage. Rivers was quickly taken into custody and booked at an Alameda County jail.
According to police reports, Rivers "began to make spontaneous statements about [his] involvement in the murders" while being arrested. Rivers ultimately confessed to killing the two women and their son, but entered a plea of not guilty on charges of triple homicide in 2017.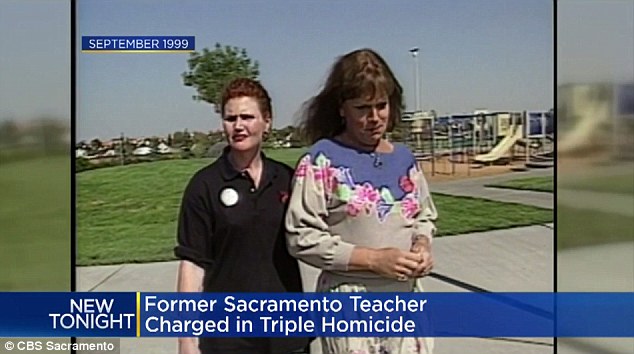 Prior to the slayings, Rivers was a prominent trans activist known for fighting against "gender discrimination."
Rivers became known in 1999 after he was fired from Center High School in Sacramento County, California, for openly discussing his "sexuality and the importance of gender self-determination" in class with students.
Board members who voted for Rivers' dismissal argued that the decision had nothing to do with his purported gender identity, but rather concern for the rights of parents — some of whom had complained to the school administrators that Rivers had been discussing inappropriate and sexual aspects of his medical procedures with students.
According to a 1999 article in The New York Times, one parent stated that "[Rivers] said he had been sodomized as a youth and that he always felt he was a woman trapped in a man's body and that he was going to be changing into a woman in the fall."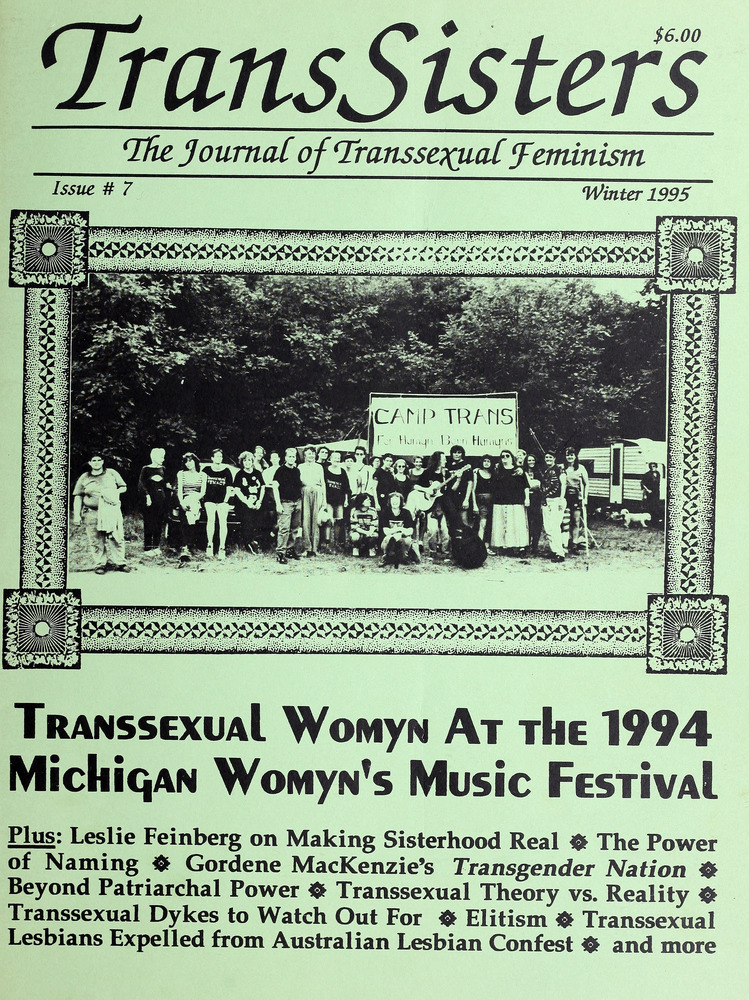 Following the administration's decision not to renew his employment, Rivers subsequently initiated a widely-publicized discrimination lawsuit that launched his career as a trans activist and resulted in a compensatory award of $150,000. He appeared on the Today Show and Good Morning America, and had even been profiled in the New York Times, quickly elevating his profile as a respected LGBT advocate.
Prior to his career as an activist, Rivers had been a notable participant in Camp Trans, an organization which was created in protest of a women-only event Rivers' victims were frequent attendees of.
Michigan Womyn's Music Festival (MWMF), colloquially known as MichFest, was formed in 1976 by Lisa Vogel and was staffed, organized, and supervised exclusively by women.
In 1991, MichFest adopted a controversial "womyn-born-womyn" policy, and became harshly condemned by leading gay and lesbian organizations as a result. It was also targeted for harassment by trans-identified males who opposed the single-sex nature of the space. Shortly after, Camp Trans was founded by one of the men who had been ejected from the festival on the basis of the policy.
According to women who attended MichFest, Camp Trans would "establish itself on adjacent land, apparently for the sole purpose of harassing and threatening" festival-goers. The aggression became so egregious that the U.S. Forestry Service eventually began refusing to grant Camp Trans permits to set up out of fear of repeated altercations.
In 1994, Camp Trans staged a protest across the road from the entrance to MichFest. Camp Trans dissolved for five years, but was revived in 1999 and called "Son of Camp Trans" by the organizers, who labeled themselves 'The Transsexual Menace.' Their mission, according to the founders, was "to educate the attendees of Michigan Womyn's Music Festival about the 'womyn-born- womyn only' policy with the end goal of broadening that policy to include ALL self-identified womyn."
Rivers attended at least one of these protests and attempted to coerce the event's staff to allow him in, as evidenced by an article he wrote in 2000 for Lesbian Nation titled, "Room for All Kinds of Womyn" in which he admonished MichFest organizer Vogel and described his participation in Camp Trans.
"I am a womyn. A womyn-born-womyn. I also happen to be a trans-womyn, one who lost her job as a California high school teacher when I came out," Rivers wrote. "I've felt first hand the sting of the patriarchy that the [Michigan Women's Music Festival] purports to hold at bay for a blessed week. I belong among other womyn as surely as I need to sit down to pee."
Describing his attempt to enter MichFest, Rivers continued: "I stood there, ready to declare that I met the womyn-born-womyn criteria. In my heart I know this to be true. My mother and daughter and lesbian lover know that this is who I am."
Rivers compared himself to lesbian women at the festival, stating that although they had been "born with vaginas … it was obvious to me and to them that I was more female than they were."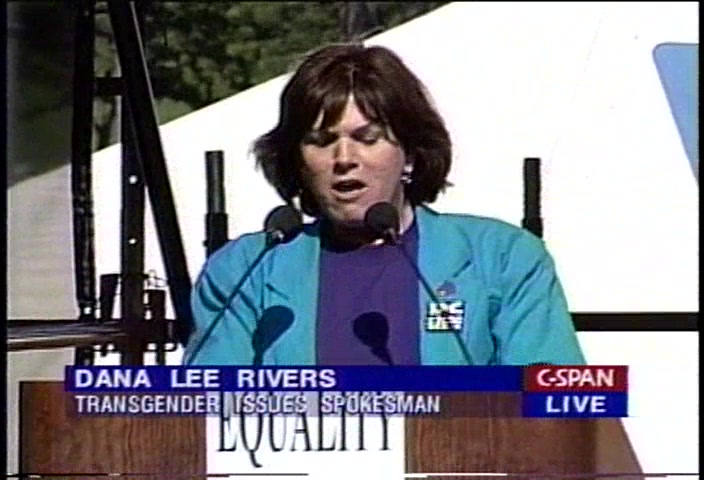 Rivers was confirmed to have been attending the new iteration of Camp Trans in 2000 in a report by a local news outlet at the time: "More than 60 gender activists from these groups plus members of Transsexual Menace, supportive attendees, and renowned activist Dana Rivers gathered across the road from the Festival this year to do outreach and education on what they viewed as a discriminatory policy being unfairly applied."
Camp Trans continued its campaign against MichFest and its attendees, at one point distributing disturbing flyers which read "real women have cocks" and called the lesbian feminists "cunts." But the group was ultimately dissolved in 2013, and MichFest would meet its own end in 2015 following continued aggression from the wider LGBT community who labelled them "transphobic."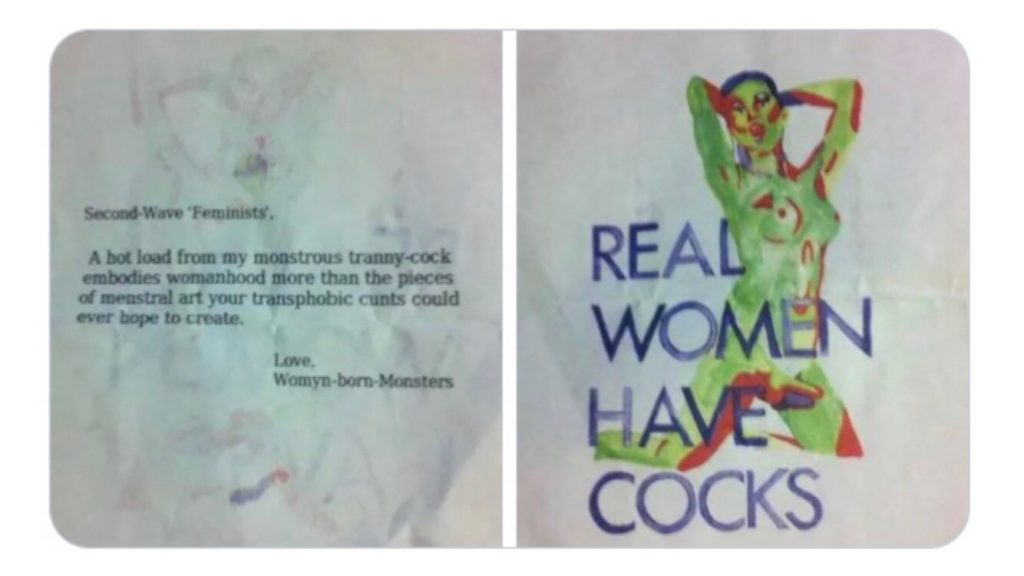 Throughout the years, Rivers became increasingly vocal with his trans activism, and launched a blog in the early 2000s through which he documented his medical transition. In now-deleted entry from 2003, Rivers described how taking feminizing hormones made him feel "alive as never before" as "nubile breasts began to peek out from beneath larger nipples."
Rivers would go on to cite pornography as an influence on his gender identity. "Porn helped me understand my gender deviant mindfreak is healthy, sane, and delightfully irrational," he tweeted in 2010.
Rivers was a keynote speaker for the National Center for Lesbian Rights as well as for The Tiffany Club, an organization founded to promote the political interests of those with "gender confusion."
Prior to the murders, Rivers also spoke as a guest lecturer at several universities, including Stanford and UC Davis, and served as a Board Member for the International Foundation for Gender Education (IFGE).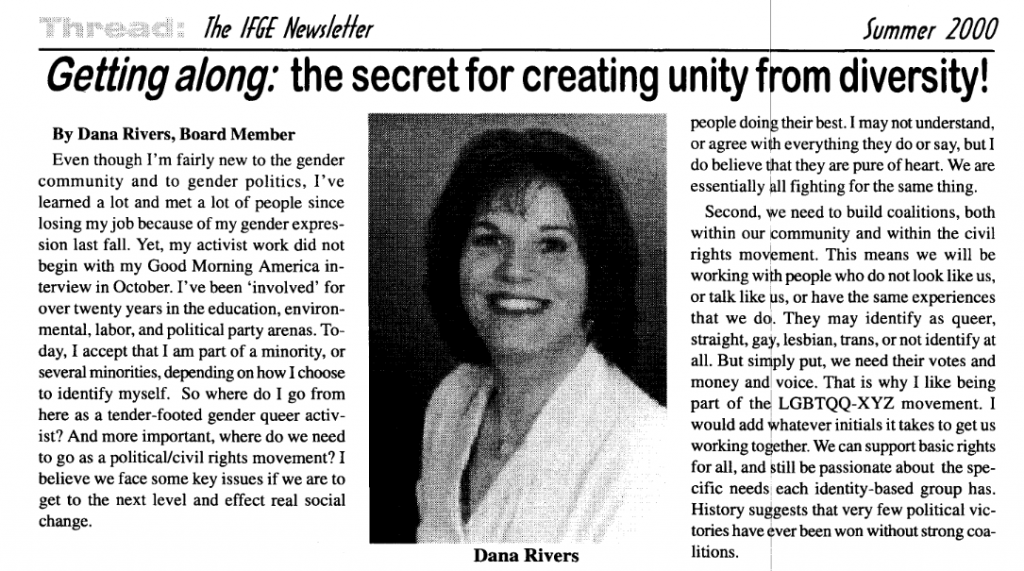 Rivers' trial has been repeatedly postponed pending a mental health report. Despite six years passing since his arrest, police have not yet released a motive for the killings. Rivers was reportedly familiar with Wright and Reed, though it is unknown to what extent. Some speculate Rivers had crossed paths with the women while protesting MichFest.
Rivers is charged with three counts of murder, arson of an inhabited structure and possession of metal knuckles. If convicted, he faces life in prison without the possibility of parole, or potentially eligible for the death penalty, should the District Attorney's Office pursue capital punishment.
Speaking to Reduxx, feminist activist Kara Dansky expressed disappointment with the mainstream media for their lack of interest in the case's progression.
"To date, there has been very little media coverage of this brutal murder of a lesbian couple and their teenage son. The media did a reasonable job of covering the case when it began in 2016 and up until 2018, and then the media largely went silent, and no one seems to know exactly why," Dansky says, "If I had to speculate, I would say that the media's silence reflects the media's general tendency to avoid mention of anything that might paint 'trans' in a negative light."
Dansky is the president of Women's Declaration International's USA branch, and recently published a book outlining the ways in which gender ideology impacts women's rights.
"As a factual matter, we know that Rivers was active in 'Camp Trans' – an effort to persuade the organizers of MichFest, where Patricia and Charlotte were regular participants, to include men who claim to be women. As a legal matter, it will be interesting to me to see whether the trial judge admits evidence of that topic at trial."
On the significance of the outcome of the trial, Dansky says she hopes to see justice for the victims as well as the lesbian community, but notes that a conviction would have some impact on the gender ideology debate.
"It will demonstrate what we already know – that men who claim to be women are as likely to commit violent and/or sexual crimes as men who do not claim to be women.
But Dansky's optimism falls short as she notes that Rivers would almost be guaranteed a place in a women's prison under California law if he is convicted. The Eureka state has one of the most lax gender self-identification policies in America, and violent male criminals have already been successfully transferred to women's prisons since the enactment of State Bill 132 last year.
"If he is convicted, he will have the option to apply to be housed in the women's prison," Dansky notes, "If his insanity defense is successful, he will be sent to a mental hospital, where he will remain until a judge decides to release him."
Rivers is currently booked as a "female" in the Alameda County detainee records system. His court date has been scheduled for October 17.
---
Reduxx is a newly-launched independent source of pro-woman, pro-child safeguarding news and commentary. We're 100% reader-funded! Support our mission by joining our Patreon, or consider making a one-time donation.