Two men who had previously accessed services at LGBT Youth Scotland as minors have come forward to speak to Reduxx about what they describe as a nightmarish involvement with the charity – one they allege involved child grooming and sexual exploitation. Sam Cowie and Daniel Nechtan, two abuse survivors, are demanding an inquiry into the organization and asking why no investigation was launched after the CEO was imprisoned for raping a baby.
LGBT Youth Scotland, formerly the Stonewall Youth Project, is known as Scotland's national charity for "LGBTI young people." The organization works with youth aged 13 to 25, and delivers programs to schools, organizations and businesses. The charity was founded in 1989 and renamed in 2003, the same year a notorious pedophile, James Rennie, became the Chief Executive Officer.
In 2009, Rennie was found guilty and given "lifelong restriction" orders after it was discovered he was operating what was described as Scotland's "largest pedophile network."
Rennie and a man named Neil Strachan were considered the ringleaders of the network, which involved at least eight other men who collectively held over 125,000 pieces of child sexual abuse materials. The ring was broken up in 2007 after a lengthy operation by Lothian and Borders police.
Other men arrested include John Murphy, a former journalist with The Gay Times; Neil Campbell, an after-school program instructor who was married with children but led a double life with a male lover; and Craig Boath, who had just applied to become a special constable with police. Neil Strachan's much younger boyfriend, Colin Slaven, was also amongst those arrested. Slaven had been a minor when Strachan began a "relationship" with him.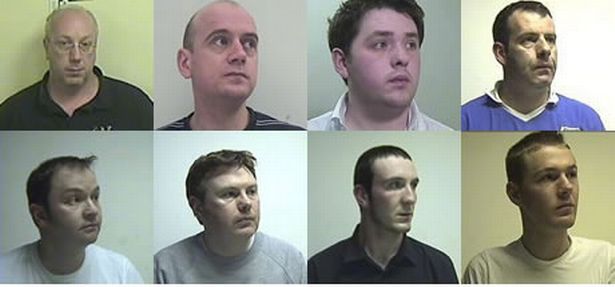 As well as distributing child sexual abuse material, Rennie also sexually abused his godson over a four-year period starting when the child was just 3 months old. During court proceedings it was also uncovered that Rennie had used the e-mail handle "kplover," standing for "kiddie porn lover," to communicate with a sick predator in the Netherlands who described how he would like to rape, torture, and murder a child. The trial was labeled the "worst ever" abuse case in Scotland by media.
While soliciting child sexual abuse materials from other perverts, Rennie once sent an email specifically requesting media featuring "young Down's syndrome or learning difficulty kids."
Rennie's accomplice, Neil Strachan, had also sexually abused an infant boy, attempting to sodomize him while being HIV positive.
While secretly operating the pedophile network, Rennie managed to become the CEO of LGBT Youth Scotland, a charity which gave him access to children as young as 13. Rennie had been a strong proponent for gay adoption, and, under his leadership, LGBT Youth Scotland lobbied the Government to allow same-sex couples to adopt children. In 2005, LGBT Youth Scotland received a Phillip Lawrence Award for community safety, and Rennie was welcomed in parliament.
Shockingly, Rennie's sentence was reduced on appeal. He was originally ordered to serve a minimum of 13 years in jail, but this was reduced to a minimum of just eight-and-a-half years before he can apply for parole.
Questions are now being raised on social media about why the Scotland's charity regulator never publicly investigated the organization to see if Rennie abused his power to access vulnerable children, and how Rennie's influence may have impacted the culture of the charity.
While LGBT Youth Scotland claimed at the time that there was "no evidence" that the young people assisted by their agency were assaulted by Rennie, two survivors have now come forward to allege they were groomed and sexually abused after joining the charity as youth members.
Speaking exclusively with Reduxx, Sam Cowie, a university student from Glasgow, described his experience with LGBT Youth Scotland and why he has decided to come forward and demand answers.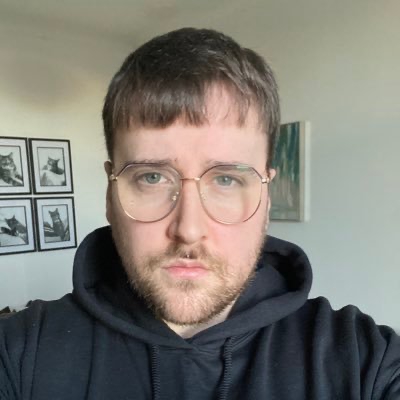 Cowie told Reduxx that he first became involved with the charity in 2010, just one year after Rennie's conviction. He described how at the time, he was just 15 years old and in foster care. He says he was referred to the charity by a social worker who felt it would be beneficial for him to meet other gay young people.
"At first I thought it was great. There was a diverse group of young people involved. Colorful people and people who were unapologetically themselves. It was eye-opening and a lot to take in. The staff were friendly and nurturing," Cowie says.
But now an adult, Cowie looks back at his time within the charity with a very different perspective.
The student says he was "groomed" by older men at the charity, who would provide him with special privileges, cigarettes, and alcohol.
"I really didn't realize I was being groomed until a much later date. It started with being given cigarettes. It later progressed to being taken for drinks and given alcohol. I was given a [fake] ID by a member of staff to gain entry into adult venues. I was given things that were considered special," Cowie explains. "A staff member also made me show him my torso in the bathroom."
Cowie recounts being taken by charity staff to gay clubs in Edinburgh while he was underage. He was exposed to a much older group of men who began offering the vulnerable teen money in exchange for sex.
"I was plied with alcohol free of charge, encouraged to sleep with older men and given money to perform sexual acts," Cowie tells Reduxx.
Cowie was involved with the charity for two years, cutting ties at age 17. As a result of his experience with the charity, he continued attending adult gay bars where he was given free alcohol by older men, and sexually abused by them.
Having reflected on his time within the organization, Cowie has decided to come forward after months of waiting for the Scottish Government to respond to a freedom of information request into why Scotland's charity regulator did not investigate LGBT Youth Scotland following Rennie's conviction. Cowie says he's also contacted Scottish Members of Parliament, in particular Shona Robison, to no avail.
After nearly 7 months of waiting, Cowie has now taken his story public, first tweeting some details of his ordeal on Twitter earlier this week.
As a result of Cowie becoming vocal about his time at LGBT Youth Scotland, other alleged survivors claiming similar experiences with the charity have come forward.
Speaking with Reduxx, Daniel Nechtan says he first became involved with the organization when it was still known as the Stonewall Youth Project.
"I was informally in contact with this group when I was 13 or 14. They were based in Edinburgh and it was the closest form of support I could find as a gay teenager," Nechtan told Reduxx.
"Although I was young, many people involved in this charity were in their twenties and thirties, and, as far as I can tell, there was no safeguarding or anything. In fact, it seemed more like a social network to connect older men with [often vulnerable] teenagers."
Nechtan says that charity staff had encouraged him to use "gay chatrooms" where he met a 24 year-old man pretending to be a 16 year-old boy. He describes how the older man became his "boyfriend," and would drive from Tranent to Kirkcaldy to visit with him.
"Apparently, he had a thing for boys with blond curtains, and encouraged me to grow my hair and comb it that way, get it dyed. After a year or two we started to grow apart, I began realizing what he was," Nechtan says, revealing that the man had been showing him child sexual abuse materials featuring prepubescent boys when he visited.
"Through him and others I met via [the Stonewall Youth Project], I met other young people as well as some older guys who seemed to provide transport and lead the groups."
Nechtan alleges that he and other underaged boys who were vulnerable and struggling financially were encouraged by the older men they met through the charity to accept payment in exchange for sexual acts.
"Myself and the younger guys were all quite strapped for cash and were encouraged by the old ones to do 'rent' around the St. James bus station toilets," Nechtan recounts. "Two of the older guys were James Rennie and Neil Strachan."
Despite LGBT Youth Scotland claiming no youth members had been assaulted by Rennie, Nechtan tells Reduxx a very different story, and says that Rennie, who was still the CEO of the charity at the time, and Strachan had offered Nechtan alcohol in exchange for sexual activity.
"They would hang around with us in the summer, would buy us drink and drugs, engage us in highly sexualized conversation and had sexual contact with some of us," Nechtan says. "They always dressed younger than they were. Sports clothes, Rockports, baseball cap to hide Strachan's bald head… Rennie took me back to a flat once… he said it wasn't his flat so we had to stay in the living room to do what we were doing – he gave me a bottle of Buckfast as a gift in return."
Nechtan then described how on another occasion when he was 17, Strachan asked him to have sex with his underage "boyfriend," Colin Slaven. Slaven was 16 at the time, and would later go on to be convicted as a member of the child sexual abuse ring run by Rennie.
Several years later, both Strachan and Rennie were arrested and convicted of operating a pedophile ring.
"There was a story in the papers about a pedophile ring that was raided, and I recognized the mug shots straight away," Nechtan says. Like Cowie, Nechtan was shocked that LGBT Youth Scotland was never investigated following Rennie's arrest.
"LGBT Youth Scotland was never properly investigated despite Rennie and others associated with the charity having access to children and vulnerable young people. I also learned that [Cowie], too, and other young people in Edinburgh and Glasgow were groomed, plied with drink and drugs, sexualized, raped…"
Nechtan says he never reported Rennie's abuses, believing at the time that he should have been "mature enough" and "known better." But after therapy, he finally disclosed his abuse to his partner of 18 years.
"LGBT Youth Scotland, formerly Stonewall Youth Project, under the guise of providing much-needed support for young LGB people in an inhospitable environment, facilitated the abuse of God-knows how many children and young people over years," Nechtan alleges.
Reduxx reached out to the Scottish Charity Register (OSCR) for comment on any action they had taken to ensure LGBT Youth Scotland was compliant with child safeguarding measures, but was told any files that may have existed would have been destroyed.
Responding to Reduxx's inquiry, OSCR Communications staffer John Fellows stated: "Our policy is to destroy all inquiry files 10 years after they have closed, so we are unable to establish the existence or the details of any regulatory inquiry which was concluded prior to December 2012."
Reduxx also reached out to LGBT Youth Scotland, but received an automatic reply stating their offices were closed for the holidays.
In 2021, LGBT Youth Scotland received backlash from an Alba party member who accused them of seeking to "lower the age of consent to ten." This was due to LGBT Youth Scotland signing a 'declaration' drafted by the Women's Rights Caucus at the UN's Commission on the Status of Women in March 2020 which called for an end to the "criminalization and stigmatization of adolescents' sexuality."
The Alba candidate, Margaret Lynch, had argued that adolescents are usually considered to be youth between the ages of 10 and 19.
LGBT Youth Scotland addressed this on their website, stating: "To highlight only the LGBT+ organizations from a long list of connected groups, making assumptions that their aim is to lower the age of consent, is an act of prejudice and discrimination that repeats harmful myths from the past about LGBT+ people being sexual predators."
Lynch's accusations were described as "deeply homophobic and untrue" by the Scottish National Party (SNP). The SNP spokesperson described LGBT Youth Scotland as a reputable organization that has made a positive impact on the lives of many in Scotland.
Earlier this year, LGBT Youth Scotland was reported to the charity register by Safeguarding Our Schools Scotland for referring children on a chatroom to information about breast binders by the UK charity Mermaids. Mermaids are currently under investigation by the charity commission and Safeguarding Our Schools questioned why LGBT Youth Scotland was signposting resources by Mermaids on its website before the investigation into the charity's safeguarding approach had concluded.
The Charity Commission for England and Wales has announced a formal inquiry into controversial trans activist organization Mermaids. The announcement came just two months after complaints were filed in response to revelations that one of their trustees held views sympathetic to pedophiles, and that the organization had sent breast binders to female children without parental consent.
LGBT Youth Scotland has continued to promote resources by Mermaids on its website and chat room function since the case opened. Members of the Scottish charity also endorsed a tweet supporting Mermaids on October 6, 2022.
---
Reduxx is your independent source of pro-woman, pro-child safeguarding news and commentary. We're 100% reader-funded and rely upon your generosity to compensate the all-female team of writers and researchers who make these stories possible. Support our mission by joining our Patreon, or consider making a one-time donation.