The PhD researcher at the center of a firestorm surrounding a controversial research paper he published earlier this year was previously the creator of magazines which featured disturbing, graphic photos of young boys.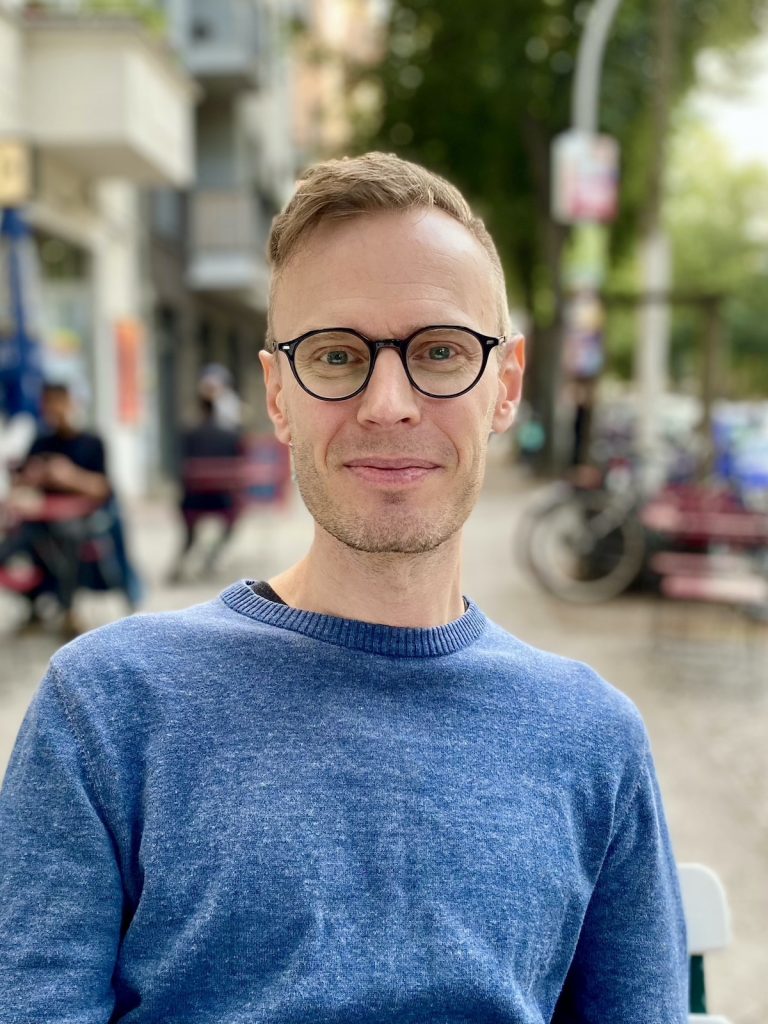 Karl Andersson, a Swedish-born academic, is currently a PhD student at the University of Manchester in the Japanese studies department. According to his Researcher biography on the University's site, his focus is on how "fans of subcultural comics in Japan experience desire and think about sexual identities."
Andersson came under widespread scrutiny earlier this week after it was revealed he had written an academic article in which he admitted to masturbating to fantasy child sexual abuse material for three months as part of his "research." The paper, titled "I am not alone — we are all alone: Using masturbation as an ethnographic method in research on shota subculture in Japan," outlines Andersson undertaking an "experimental method" of masturbating to shota pornography.
Shota, a shortened version of shōtarō complex, refers to comics, cartoons, and other forms of visual media which focus on young boys in erotic and sexualized situations. The boys are primarily depicted as prepubescent, often having hairless bodies and very small features.
The medium is largely regarded as a form of fantasy child sexual abuse material, and is illegal in many countries including Canada and Australia as a result. It is also considered illegal in the United Kingdom, where Andersson may reside.
While Andersson does not reveal the ages of the youth in the sexual comics he masturbated to, he does refer to them as "young boys." Later in the paper, Andersson writes that "very young boy characters would greedily jump over the first cock that presented itself" in a description of some of the comics he read.
The paper was published in April in Qualitative Research after peer-review. The journal has since come out and stated it was in the process of reviewing the entry.
But further investigation into Andersson's background has revealed even more disturbing conduct.
From 2006 to 2010, Andersson was responsible for two disturbing visual media projects which focused on the sexualization of young boys.
Destroyer Magazine was Andersson's first venture into the genre. Andersson was living in Prague and publishing out of the Czech Republic shortly after he graduated from Stockholm University, the graphic magazine billed itself as "the leading international teenage boy magazine!"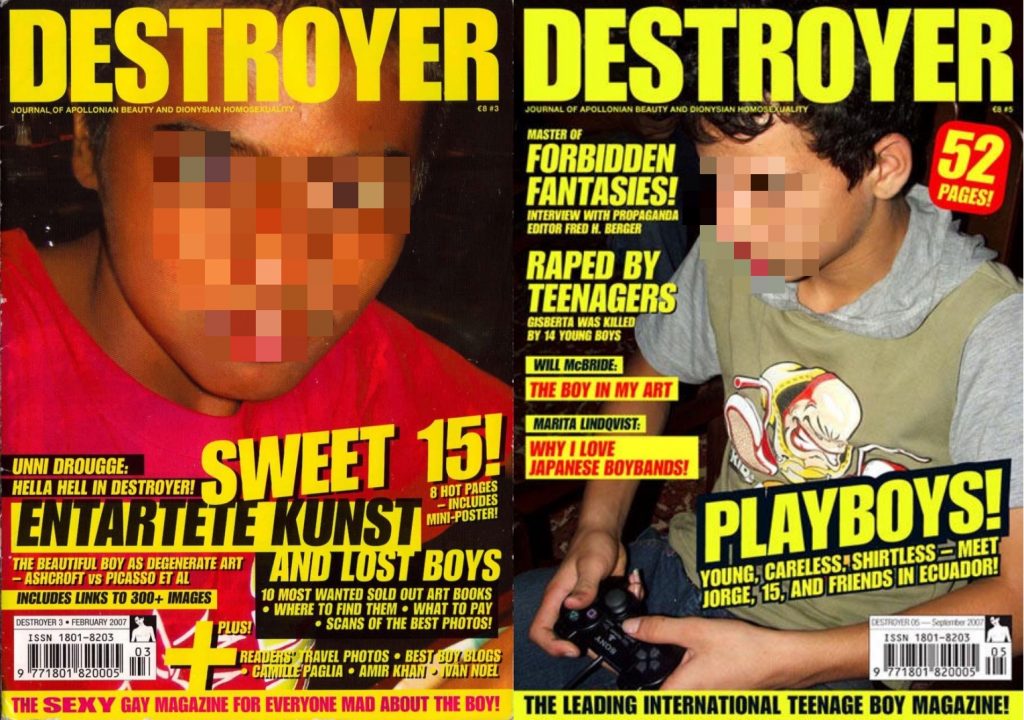 While Destroyer was derided in Sweden for its disturbing content, Andersson was sympathetically covered by Out, an international gay news outlet, in 2012.
"The most controversial expression of homosexuality is when a man is attracted to an adolescent boy," Andersson is quoted as saying, "The [porn films] that are called 'barely legal' feature men dressed as boys … I find it quite uninteresting. It's just drag. The models in Destroyer are well under 18."
Andersson also stated that any criticism of the magazine was based in "homophobia," and that: "the gay movement has lost touch with its past … It was founded to a large extent by men who were attracted to adolescent boys in Germany in the beginning of the 20th century. That should be acknowledged and it isn't. We should honor them because we owe them our freedoms — instead, we despise them."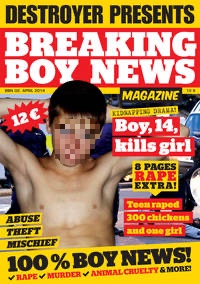 In addition to Destroyer, Andersson also published another, even more graphic magazine titled Breaking Boy News, which focused on even younger teens and more gruesome content.
The stories focused on young boys committing violence against animals, girls, and each other, with a particular emphasis on pain and degeneracy.
In 2012, Vice interviewed Andersson on the now-defunct Breaking Boy News site.
Andersson states he created the side-project after searching for "news stories about stuff like 'boy murders' and 'boy rapes', added pictures and wrote smashing headlines."
In the interview Andersson doesn't shy away from the label "boy lover," and appears to embrace his attraction.
"The boy is the one who does all the things we learn later in life not to do. He discovers things, tests limits, helps people, but he also robs, rapes or even murders. And they're cute, of course. Boys are like kittens, it's hard to take your eyes off them."
Neither Destroyer Magazine nor Breaking Boy News featured fully nude portrayals of the youth, enabling them to skirt around legal restrictions. During the Vice interview, Andersson stated he had no concerns about legality, going on to scoff at child welfare advocates who had expressed concerns about his material.
"I was denounced by children's advocates for allegedly 'sexualizing children,' but I said that teenage boys aren't children, but are in fact sexual – something I enhanced in my magazine, which was a tribute to the teenage boy."
Andersson also mentions Japanese shota comics, lauding them for their highly sexual portrayal of children.
"What I like about shotacon manga is that it's an extreme fantasy. Not only are the characters young, which is illegal in reality; they also have unprotected sex and they have orgasms all the time and shoot what seems like litres of sperm, which is impossible in reality. I love it. I think fantasies should be as extreme as possible. We should let them flourish."
In 2012, Andersson published a book called The Story of Destroyer Magazine, which went into further depth on his experiences publishing the controversial rag. In the book, Andersson critiques those who denounce pro-pedophile organization the North American Man-Boy Love Association.
"You don't have to agree with NAMBLA on everything … What I criticize is the gay movement has chosen a strategy of presenting a safe image of LGBT persons instead of demanding acceptance for the deviant, whatever it is, so long as it's legal. The condemnation of NAMBLA has nothing to do with caring abut children, but rather is about suppressing the most extreme expression of homosexuality."
In addition to the two graphic magazines, Andersson contributed to The Lover, a "journal of sexual politics" that was similar to his other two endeavors, with the "journal" featuring graphic images of young boys. In one article he contributed in 2015, Andersson decries the treatment of homosexual men who have sex with teen boys, comparing it to the Nazi persecution of the Jews. His article, "I fell in love with a Hitler Jugend," has been preserved on a pro-pedophile website which features an entire collection on Andersson.
Following news of the disturbing research article, Andersson's University announced it was launching an investigation into his academic conduct, with a spokesperson stating: "The recent publication in Qualitative Research of the work of a student, now registered for a PhD, has raised significant concerns and complaints which we are taking very seriously. We are currently undertaking a detailed investigation into all aspects of their work, the processes around it and other questions raised. It is very important that we look at the issues in-depth."
---
Reduxx is a newly-launched independent source of pro-woman, pro-child safeguarding news and commentary. We're 100% reader-funded! Support our mission by joining our Patreon, or consider making a one-time donation.