A trans-identified male currently serving life in prison for the 1995 murder and post-mortem sexual assault of a woman has been transferred to a female correctional facility in Ontario, Canada.
On April 22, the Parole Board of Canada issued a decision in the case of Catherine Lynn — a trans-identified male incarcerated for the 1995 murder of a woman in her apartment. Lynn physically assaulted the victim before slashing her throat and raping her corpse. Lynn, whose birth name is still being verified, had applied for parole and was rejected on the grounds that he continued to be an "undue risk" to society.
At the time, the decision noted that Lynn had applied for transfer out of his current facility, but had redacted the type of facility he was seeking to be moved into, ostensibly in an attempt to obscure the fact Lynn was transgender and had been housed in a male prison.
But, according to Heather Mason, a former inmate-turned-women's rights advocate, a female inmate at the grand Valley Institution for Women has confirmed Lynn is now in the facility, just months after the Parole Board noted his desire to be transferred.
On September 13, Mason announced on her Twitter that she had received documents from the Parole Board confirming what her source in the Institution had reported. Mason, whose focus is on supporting incarcerated women in Canada, provided those documents to Reduxx for review.
In their decision, the Parole Board of Canada noted that Lynn, now 68, had initially lied to police about the crime he committed after being arrested in September of 1995.
"At first, you said you found the victim deceased in her apartment, however, you later admitted to police that you killed the victim." Lynn would eventually admit to having committed the horrific slaying, and would go on to plead guilty to second degree murder.
In denying his parole, the Board also mentions Lynn's previous incidents of violence, which included a 1974 conviction for Assault Causing Bodily Harm and a withdrawn 1993 charge for assault against a prostituted woman. The decision makes specific note of Lynn's size and strength, as well as his history of violence against women. When Lynn began identifying as transgender is currently unknown.
Prior to the 1995 murder, Lynn had spent "a number of years" in psychiatric facilities.
While some parts of the document are redacted, Mason managed to provide clarity using discussions she has had with inmates at Grand Valley. The incarcerated women reportedly told Mason that Lynn had been seeking to study how the women "walked, talked, and acted" as part of his transition plan. He has also been approved for 'gender affirmation' surgery.

The decision also notes that Lynn has had an extensive history of problematic behavior while incarcerated, noting that his record is "marred by a number of incidents related to inappropriate sexual behavior with others, poor conflict resolution, and inappropriate dress."
Male inmates who identify as 'women' in Canada have been able to request transfer to female facilities since 2017, when Bill C-16 was passed. The Bill incorporated gender identity and expression as protected characteristics for which a person could not be discriminated against.
While the Correctional Services of Canada has previously attempted to keep extremely high-risk male offenders out of women's institutions under the pretense of being inadequate to prevent escape, a precedent set in 2019 in the Boulachanis v. Canada case effectively rendered that caveat ineffective.
Jamie (born John) Boulachanis was charged with the murder of Robert Tanguay in 2016. Boulachanis, who was involved in organized crime, killed Tanguay after becoming paranoid that he was a police informant, and hid his body in a sand pit for almost 2 decades. During his trial, Boulachanis managed to escape immediate custody multiple times, and was thus considered a flight risk too difficult to manage for the often-lower security women's institutions. Boulachanis sued the Canadian government for the transfer after coming out as transgender in 2018, and was eventually granted it by a court under the basis of gender discrimination in 2020.
While that ruling was initially overturned by the Federal Court of Appeal, Boulachanis eventually underwent taxpayer-funded 'gender affirming' surgery and was formally transferred to a women's facility in 2021.
Since then, there have been multiple cases of violent male offenders seeking transfer or being housed in women's jails and prisons.
Last year, Yostin Murillo, 25, was sentenced to life in prison for the violent murder and rape of Toronto nurse, Rhoderie Estrada.
In 2018, Murillo, along with accomplice David Beak, broke into Estrada's home in East York, Ontario with the intention of robbing the residence. Estrada was sexually assaulted while her three young daughters slept just meters away down the hall.
As she continued to resist, the two predators bludgeoned her in the head multiple times with a metal bar – striking her at least eight times, and leaving her face "unrecognizable" to her husband when he came home later that night from work.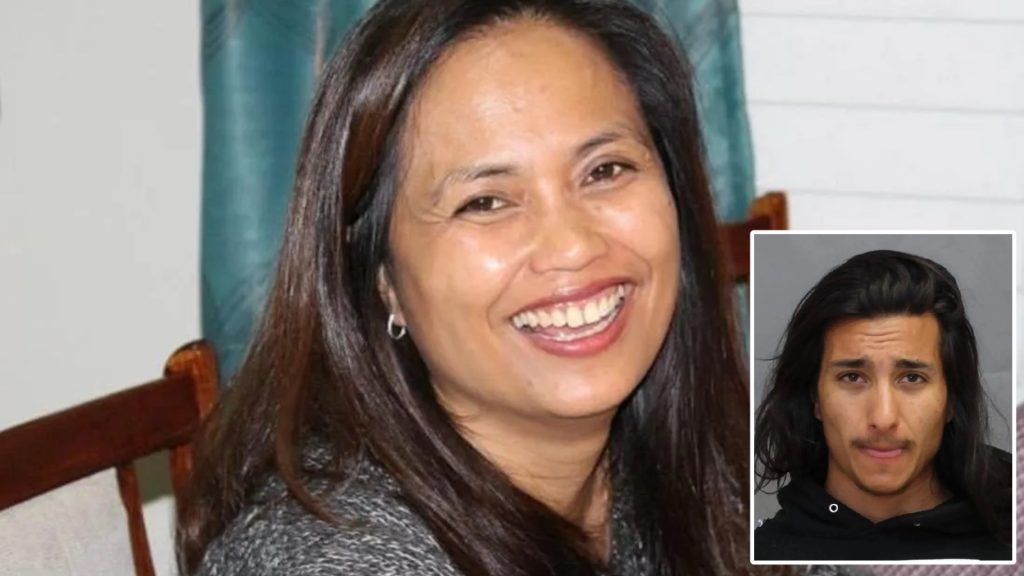 Estrada's husband reportedly had attempted to clear his dying wife's mouth of blood and perform CPR in a last-ditch effort to keep her alive until emergency first-responders arrived, but, according to court testimony, "her teeth kept falling out."
Murillo was arrested after being found in possession of Estrada's iPhone, which was still stained with her blood.
Despite Murillo having a lengthy history of violence against women – including the assault of another woman with a metal bar on a separate occasion — he was transferred to a women's jail within the provincial system during his trial. Notably, Murillo had asked for his alleged 'gender identity' to only be used for the purposes of his jail placement and to remain obscured from the court.
Murillo's current placement is unverified, but there had been discussion and debate following his trial surrounding the possibility he would seek transfer to a women's correctional facility.
At the end of August, Reduxx reported that a violent male sex offender had begun identifying as transgender and had requested leniency in his sentence as a result.
Jody Burke, who has been convicted of sexual assault on three separate occasions, has stated his violent past actions were prompted by a "sexuality crisis" and "gender dysphoria."
Speaking to Reduxx on Burke's case, Heather Mason predicted he would request transfer to a women's correctional facility.
"I believe he will try to gain access to the women's prison," Mason speculated. "If he is denied, he will start a Human Rights claim that opens the door to him receiving money because [Correctional Services of Canada] has discriminated against his gender identity."
---
Reduxx is a newly-launched independent source of pro-woman, pro-child safeguarding news and commentary. We're 100% reader-funded! Support our mission by joining our Patreon, or consider making a one-time donation.