A man who advocated for the destigmatization of pedophilia has been arrested in Ecuador on suspicion of sexually abusing children in the country.
Marthijn Uittenbogaard, 50, was arrested after a manhunt was launched to bring him to justice. The Dutch national was arrested around the town of Canoa after the Transnational Crime Investigation Unit of the National Police of Ecuador became aware he had allegedly sexually abused "dozens" of children while staying there.
According to Free a Girl, a Netherlands-based organization dedicated to ending child sexual exploitation, several minors regularly stayed at Uittenbogaard's residence. They were allegedly lured into the home under the premise of playing video games. In exchange for sweets and money, Uittenbogaard coerced them into sexual acts. He also reportedly organized parties for children at his pool, where the youth were then groped and sexually assaulted.
Uittenbogaard's devices were also seized, and found to contain child sexual abuse material featuring children between the ages of 7 and 12.
The pedophile's capture is said to have been a direct result of the arrest of one of his colleagues in Mexico earlier this month.
Nelson Maatman, a friend of Uittenbogaard and fellow pro-pedophile advocate, was arrested in Mexico City on June 5, after an anonymous tip was handed to the Mexican prosecutor's office indicating that he intended to purchase an adolescent and sell child sexual exploitation material.
Upon arrest, police found Maatman in possession of 4 terabytes (4000GB) of child sexual abuse material across a number of external storage devices. Maatman also had photos of children in his clothing pocket, a weapon, and drugs.
Uittenbogaard had been one of multiple pro-pedophile advocates to flee the Netherlands this year. He was arrested along with his husband, Lesley, who previously had been imprisoned in their home country for creating child sexual abuse material. Lesley, 34, is a pro-bestiality activist.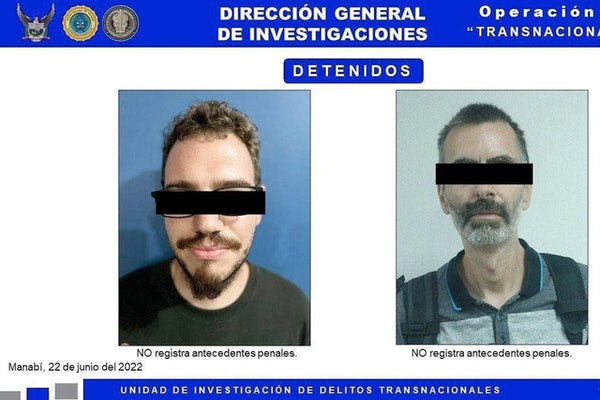 Both Uittenbogaard and his partner likely left the country in March after the former was convicted of continuing to operate a pedophile organization that had been declared illegal in 2014.
Vereniging MARTIJN, a pro-pedophile activist group found by a convicted sex offender in 1982, was banned and dissolved by the Supreme Court of the Netherlands because its members promoted the sexual abuse of children.
MARTIJN is also allegedly responsible for the creation of a 1,000-page 'pedophile handbook' which provides tips and tricks on how to lure, groom, and sexually abuse children without their parents or authorities becoming aware. In 2010, four years before it was banned, MARTIJN was sued by the family of a little girl who had been sexually abused by one of its members.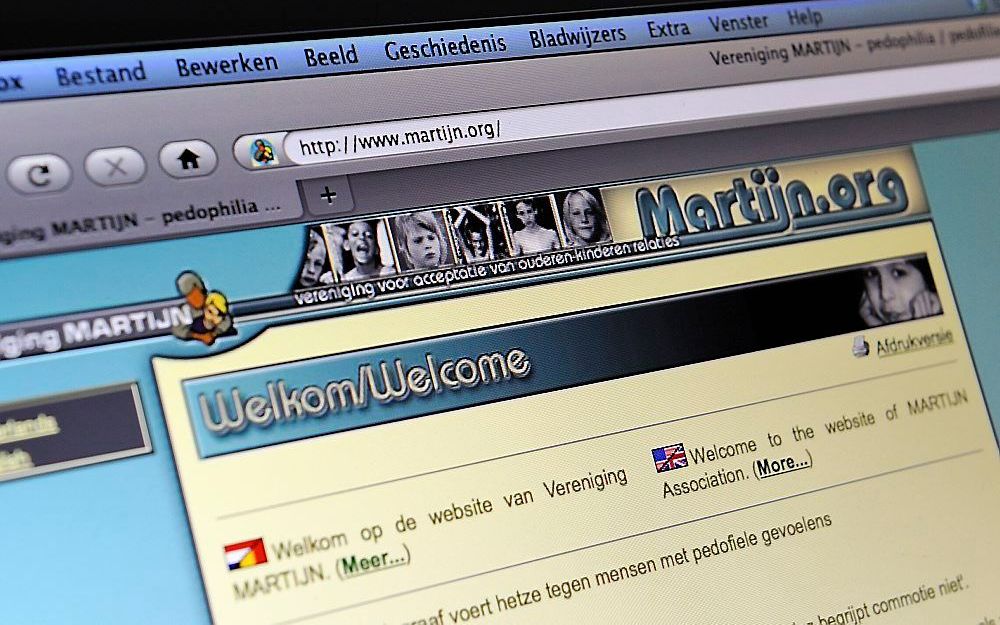 Uittenbogaard had been the treasurer and chairman of MARTIJN, and was sentenced to four months in prison earlier this year for continuing to operate the organization along with Norbert de Jonge, who was sentenced to six months for the same crime.
In 2011, Uittenbogaard was interviewed by NPO Funx, a Dutch public radio station that plays popular music and has a target audience of young people between 15 and 34 years of age. In the interview, he stated his 'age of attraction' was girls aged 6 to 12.
"[sic] Children actually like it when they have someone who communicates with them at their level. That also has to do with sexuality, feelings and eroticism. Children can really enjoy cuddling and being physical. a certain place, then the whole mess breaks out, but that's the western way of looking at sexuality," Uittenbogaard said, asserting during the interview that, despite his attraction, he had never sexually abused a child.
In 2013, Uittenbogaard appeared as a featured speaker at Schuimt! – a cultural event held in Tilburg, Netherlands featuring prominent artists. Uittenbogaard was invited by Anton Dautzenberg, who at the time was the foreman of the Tilburg Writer's Guild.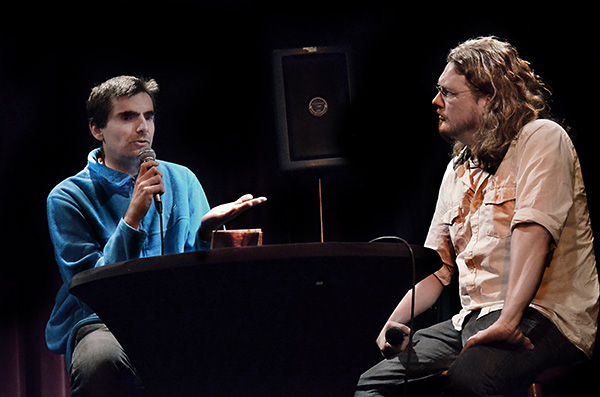 Uittenbogaard maintained a blog he regularly updated until April of this year. Within the English-language publications, he compares the treatment of pedophiles to that of the Jews during the holocaust. He also recently wrote a post in praise Gert Hekma, a widely-cited academic and former professor at the University of Amsterdam who had written extensively in support of pedophilia prior to his passing in April. Hekma had come to the defense of Vereniging MARTIJN in 2014 when its legality was being challenged, and created a petition in an effort to keep pro-pedophilia advocacy legal.
In 2004, Hekma had been interviewed by Uittenbogaard for a pro-pedophile magazine during which he extensively detailed his own childhood sexual fantasies.
The academic stated that anyone who didn't sexually fantasize about children below the age of 16 was "crazy," going on to assert: "Most people know very well what a beautiful boy or a beautiful girl is, that they are sexy, that they have nice little blow mouths. If you do not see this, then you are blind." In the same interview, Hekma agreed with the Uittenbogaard that sometimes children needed to be "forced" or "pressured" into sex.
On a blog post from 2020, Uittenbogaard quotes Canadian sexologist James Cantor in asserting that "voluntary pedosexual contacts" are not harmful to children. Cantor, a professor at the University of Toronto, once served on the board of Prostasia. Both Cantor and Prostasia have been influential in promoting the theory that "destigmatizing" pedophilia will reduce child sexual abuse.
Uittenbogaard was also active on Twitter until June 23, with his last post being a retweet of Chelsea Manning promoting a memoire. His profile photo on the account, which he had started in 2011, is of two young boys lying in a field.
Uittenbogaard is the second "pedophile rights" activist to be nabbed in 2022, the first being his colleague Nelson Maatman. However, in February, a pro-pedophile advocate was sentenced in the United States after being arrested in 2021.
As previously reported by Reduxx, Ian Andrew Zearley was sentenced to 15 years in prison after being found in possession of child sexual abuse material.
The serial pedophile was arrested after law enforcement officials monitoring his internet access discovered Zearley had searched terms consistent with attempting to access child sexual abuse materials in breach of his release conditions.
According to the Department of Justice, Zearley had been searching for terms such as "real hardcore child porn" and "boys severely whipped and bleeding." Zearley also authored two stories that described, in graphic detail, the rape and abuse of young boys.
Zearley was the President of the Pedophile Associates of America — which had been granted full IRS tax-exempt status in 2018, and was registered as an advocacy and educational entity. The organization's status with the IRS wasn't revoked until May of 2021, and it was likely due to Zearley already being in police custody and not having filed the proper forms to maintain the exemption on time.
---
Reduxx is your independent source of pro-woman, pro-child safeguarding news and commentary. We're 100% reader-funded! Support our mission by joining our Patreon, or consider making a one-time donation.