A trans-identified male who used his own 7-year-old daughter to make sadistic child sexual abuse material has quietly been transferred to the Edna Mahan Correctional Facility for Women in New Jersey.
On May 6, Marina Volz, born Matthew, was sentenced to 25 years on charges of human trafficking, aggravated sexual assault, conspiracy and endangering the welfare of a child. His charges had stemmed from a 2019 investigation into his conduct after the New Jersey Department of Child Protection became aware he was creating pornography in a home where a child resided.
At the time, a search warrant had been executed at his property after it was found the child, his own 7-year-old daughter, had likely been exposed to sexually explicit material. Electronic devices from the home were subsequently seized, and several sexually-explicit photos and videos of the girl were found after forensic examination.
The child was removed from the premises, and a lengthy investigation into the four residents of the property began.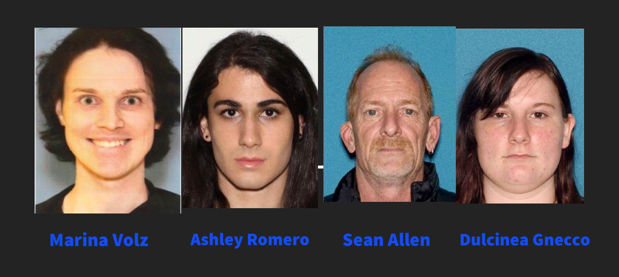 The four had run what was described as a "family-owned" transgender pornography production company specializing in BDSM, fetish, and taboo content.
Volz had begun utilizing his daughter for sexual exploitation purposes after taking her from her mother in December of 2018. Volz and Ashley Romero, another trans-identified male who lived at the residence, travelled to Oregon from New Jersey for the purposes of bringing the child back and forcing her into the child sexual exploitation material industry.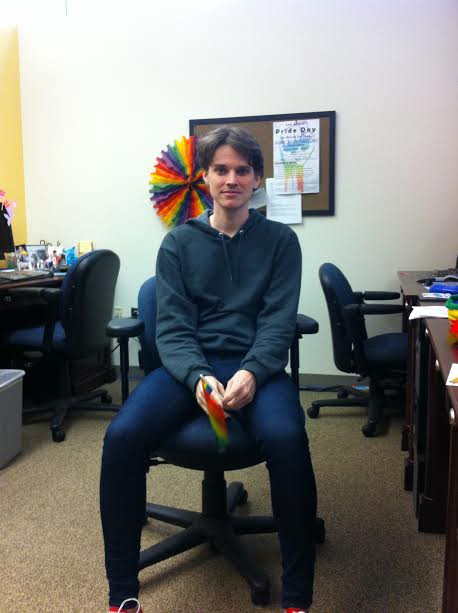 In media coverage of the horrific case, Volz and Romero were referred to as 'women' and addressed by 'she/her' pronouns. Volz was also identified as the girl's "mother" in one local news report.
During the trial, prosecutors told the Judge the little girl had been subjected to "a vortex of darkness" after being removed from mother's care.
While avoiding providing full details of the extent of the little girl's ordeal, Judge Peter Tober noted she had been subjected to torture-like conditions, mentioning neck collars, a cage in the basement, and sex toys.
"If this was not heinous, cruel and depraved, I don't know what is," Judge Tober said, stating that the girl had been taken from her actual mother "solely for the sexual gratification" of others.
Assistant Somerset County Prosecutor Brian Stack had also noted that the four, who had formed a sadistic family unit, were "incapable of redemption," noting that none had taken responsibility for the harm they'd done.
The victim is currently living with her grandparents, and Volz has surrendered all parental rights.
After their sentencing in May, Reduxx learned that Romero had immediately been sent to the Edna Mahan Correctional Facility for Women where he was listed as a 'female' inmate, but that Volz had been placed in South Woods State Prison for men.
Despite still legally being a male, according to The New Jersey Department of Justice (NJDOC) records, Volz has now been moved to Edna Mahan. According to a source within the prison who spoke exclusively to Reduxx, female inmates are aware that Volz is still fully intact.
Volz's quick transfer was likely the result of the recent success of a lawsuit settlement between the ACLU and DJDOC.

Last year, the settlement was reached stipulating that transgender inmates must be housed on the basis of their self-declared gender identity. The agreement came after the ACLU had been fighting a case on behalf of a trans-identified male inmate who had been housed in a men's institution and reportedly faced abuse and discrimination.
After the settlement was won, the New Jersey ACLU praised the decision, with staff attorney Tess Bordan saying: "The settlement of this lawsuit puts in place systemic, far-reaching policy changes to recognize and respect the gender identity of people in prison – with housing based on gender identity, use of appropriate pronouns, access to gender-affirming property, and much more."
Volz was still in South Woods State Prison as recently as June 30, meaning his transfer to the women's estate happened within the last 20 days. He is now located in the same institution as Ashley Romero, his former transgender pornography business partner whom he assigned to rape his daughter on camera on at least one occasion.
Since the ACLU settlement with the NJDOC, Edna Mahan has had no shortage of controversies surrounding the transfer of violent male inmates into the women's estate.
In April of this year, Reduxx reported that Perry Cerf, a trans-identified male convicted for the brutal rape and murder of a prostituted woman, had been transferred to Edna Mahan.
Cerf had admitted to murdering 47-year-old Ecuadoran immigrant Flor Andrade in 2002 and taking pleasure in the act as he had a "blood fetish." He beat the woman to death, crushing her skull and breaking her neck, before stealing her identity cards, clothes, and car, and attempting to flee the scene.
Earlier this year, it was also revealed that two female inmates in the facility had become pregnant by a trans-identified male who had been transferred there after being sentenced for stabbing his foster father to death.
---
Reduxx is your independent source of pro-woman, pro-child safeguarding news and commentary. We're 100% reader-funded! Support our mission by joining our Patreon, or consider making a one-time donation.