A female inmate has come forward to reveal that she is being targeted for sexual harassment by a violent trans-identified male being housed alongside the women. Amy Locane, an actress known for her role in Melrose Place, spoke to Reduxx from the Edna Mahan Correctional Facility for Women in New Jersey.
In an exclusive interview with Reduxx last month, Miseka Diggs, a woman currently incarcerated at EMCF, described how a convicted murderer named Neil LaBranche ⁠— who now goes by the name Nikita Selket ⁠— had been showering with women at the facility, causing them to feel uncomfortable and "violated."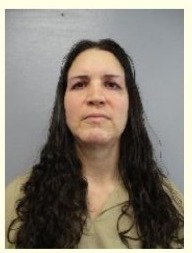 LaBranche, who is 6'7 and serving a thirty-year sentence for the murder of his roommate in 1995, is currently recorded as a "female" inmate by the New Jersey Department of Corrections. He is one of 27 men who have been transferred into EMCF since November of 2021. The decision to move male inmates into female facilities was the result of a legal settlement between state officials and ACLU New Jersey reached last year.
"When [LaBranche] came in and got into the shower next to me I felt violated in every form possible! I couldn't believe that I was showering with a person with genetic male parts," Diggs said. LaBranche is allegedly also watching women as they shower, with a "smile, as if [he] liked what was happening."
During the interview, Diggs noted that LaBranche had been targeting one female inmate in particular, who she did not name at the time. It was Diggs' testimony that inspired Locane to come forward.
"I was the girl in the shower," Locane says, "[LaBranche] was in the shower when I went in there. When I came out, [he] was just sitting there with [his] legs together."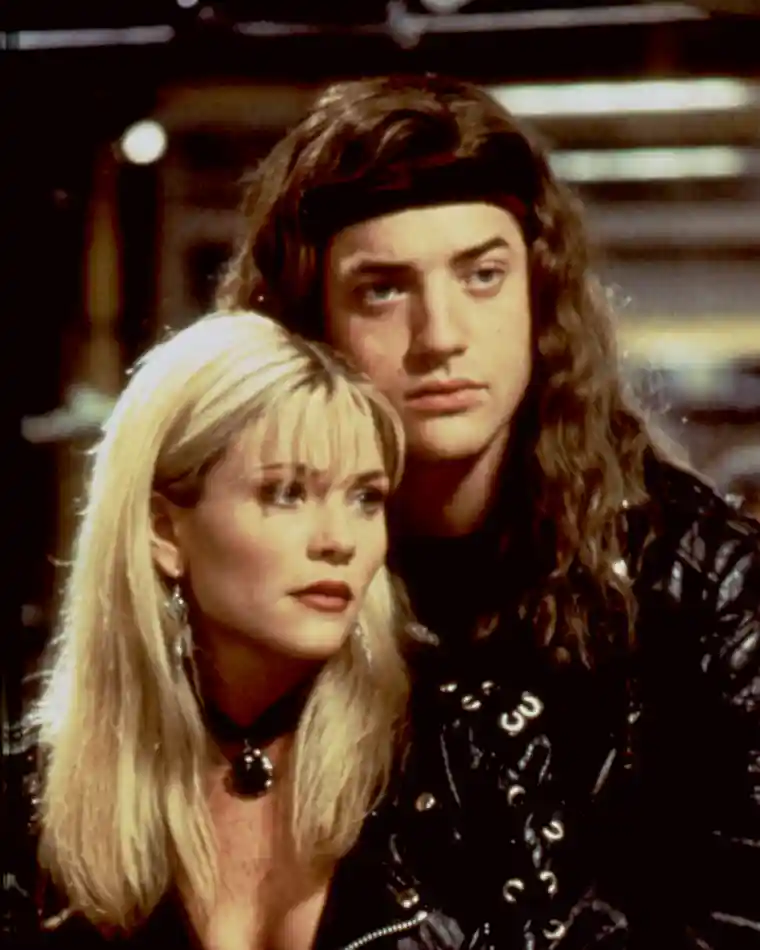 Locane said that she had decided to leave some of her clothing on, and exited the shower wearing her undergarments. "We engaged in small talk. I was wondering why [he] was still there. I left quickly."
The following day, LaBranche approached Locane in the showers and asked if he could write her a letter.
She refused his advances, at which point he sat down next to her. LaBranche told Locane that he was born with both "male and female parts" but that his ovaries had been removed when he was young. He then pulled down his shorts, ostensibly to show a surgery scar, and exposed his penis to Locane. LaBranche is not known to have any disorder of sexual development.
As Locane moved to leave, LaBranche told her that he had been sexually aroused while watching her shower. He went on to say that he wanted to "cuddle" with her.
Locane describes having to scout out the showers to ensure LaBranche was not present before quickly washing, frightened of encountering him again. Shortly after, LaBranche was moved from Locane's section of the facility over something unrelated to her incident, something the female inmate says she was relieved over.
Locane, who starred opposite Johnny Depp in Cry-Baby, is currently in prison due to a sentencing loophole some legal experts described of being "unheard of."
In 2010, Locane was involved in a fatal car accident after driving while under the influence. Two years later, she was sentenced to three years in prison after a judge determined mitigating factors were sufficient to provide a lenient sentence — Locane had no previous criminal history, and one of her young children had a serious health condition at the time. Her defense had also noted at the time that the car she'd hit had moved into her lane when she had the right-of-way, which was accepted by the court.
Locane served her sentence, and was released on parole in 2015.
After being released, Locane became a "model citizen." She visited schools to talk about the dangers of drinking and driving, and became a substance abuse recovery coach who worked with women struggling with addiction.
But in 2020, after living 5 years in the community, a court re-sentenced Locane to 8 additional years in prison on the same charges, claiming the previous judge had been "too lenient." A petition launched by her family to release her has over 6,600 signatures at the time of this article's publishing.
"This whole situation is outrageous. I was sent back to prison after being an unoffending citizen on the same charge because the judge questioned my remorse. How would she know? Did she ever have a conversation with me?" Locane says, expressing that the movement of male inmates into the women's facility made serving the extra time even more difficult.
Locane said that while she was not opposed to men identifying as transgender, she did not agree with the current policy implemented by the state of New Jersey which allows men to self-declare their sex as "female" without undergoing surgery or taking hormones.
"There are people in here who are taking advantage of the system [while] there is an actual medical process that can gauge their sincerity."
Locane says that when she arrived to the facility after being re-convicted of the same crime, she was put in a focus group with female inmates who were told that males being introduced to the facility was similar to racial integration.
"The woman said, 'well, it's like when whites and blacks were segregated. Now they're not. It's the same thing.' Miseka and I have spoken abut that analogy being completely ridiculous," Locane says, "Someone's biological parts are completely different from skin color."
Women in two separate detention facilities have reported that those who feel threatened by male transfers are discouraged from voicing concerns through various means. Female inmates in both New Jersey and California have reported to Reduxx that solitary confinement is being used to 'punish' women who file reports about the behavior of the male transfers. The threat of isolation can be a serious one in an environment where community and routine can be used to improve mental health outcomes and quality of life.
Sagal Sadiq, an inmate at the Central California Women's Facility, recently went on a 28-day hunger strike after being placed in solitary confinement for filing a grievance against a trans-identified male inmate. Sadiq was hospitalized after experiencing the impact of starvation.
In April, the New Jersey Department of Corrections confirmed that two female inmates had become pregnant in the women's estate following sexual encounters with one of the trans-identifying male inmates being housed at Edna Mahan.
---
Reduxx is a newly-launched independent source of pro-woman, pro-child safeguarding news and commentary. We're 100% reader-funded! Support our mission by joining our Patreon, or consider making a one-time donation.