A man convicted of the horrific sexual abuse of a young girl has been quietly transferred to a correctional facility for women in Washington state, and is reportedly boasting to female inmates that he identifies as "a man."
Brett David Sonia, who also goes by the name Brooke Lyn Sonia, was convicted in 2005 and 2006 on dozens of charges related to the sexual exploitation of a young girl. Sonia had first initiated contact with the child in Dover, New Hampshire, where he began sexually abusing the girl and photographing the lewd acts, but would later take the victim across state lines to Los Angeles County, California where he would continue to sexually exploit her.
Reports from the case suggest the girl, who was 13 at the time, had been groomed by Sonia. The older man had initially convinced her he was going to help her make money in "modeling," but later pressured her into removing her clothes and performing sex acts on him while he took photos.
As a result of Sonia committing his extensive crimes in two separate jurisdictions, he stood trial in both California and New Hampshire.
In 2005, he was convicted of 20 combined counts of committing a lewd act upon a child and possessing child pornography in Los Angeles County, California. The next year, he was convicted in Strafford County, New Hampshire, on charges of repeatedly raping the young girl and photographing the assaults. Many of the crime's details were considered so graphic they were deemed "not fit for print."
Jury selection in Strafford County was said to be "difficult," with over one dozen potential jurors admitting they would not be able to sit on the case due to its highly disturbing nature.
Sonia was ultimately handed sentences in both California and New Hampshire, with the latter taking the lead in his prison term. After a minimum of 22.5 years are served towards his New Hampshire sentence, which maxes out in 2047, a Los Angeles County court will decide whether he is to serve additional time in California.
But after being incarcerated, Sonia wasn't kept in New Hampshire.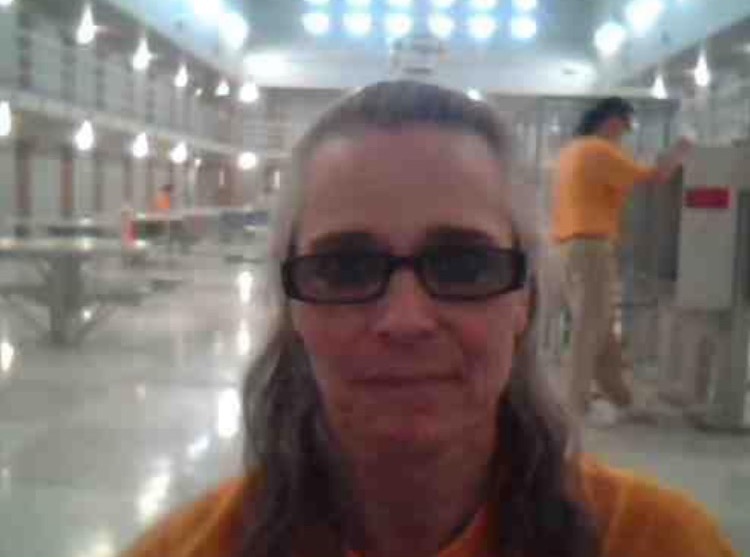 As part of the Interstate Corrections Compact (ICC), Sonia was sent to Washington to serve a portion of his sentence in 2016, one year after beginning to identify as transgender. The ICC allows states to share correctional resources, and move inmates to cross-border facilities which may be better suited to their needs. Sonia was moved between multiple male facilities in Washington, and left a trail of complaints with regards to not being given adequate access to "gender affirming care," such as women's underwear and laser hair removal.
In July of 2020, Sonia filed a grievance, claiming he was at risk of "male aggression" while serving at the Airway Heights Correctional Center, and requested a transfer to a women's institution. A court document from the following year names Sonia "a vulnerable, transgender female inmate" who was pursuing the New Hampshire Department of Corrections on the basis that his transfer to an "unsuitable" Washington facility had resulted in a violation of his Eighth Amendment rights.
Part of Sonia's complaint was that he had been placed in a cell with "predatory male inmates."

Sonia's demand for a transfer appears to have been granted recently, with female inmates at the Washington Correctional Center for Women (WCCW) reporting that Sonia is now at the facility.
Speaking to Reduxx under the condition of anonymity, Shawn, who has a close family member incarcerated at WCCW, says he's "deeply concerned" for the safety and privacy of the women inside. Both Shawn's actual name, and his specific relationship to the source within WCCW, are being obscured in order to address what he describes as a fear of retaliation from the institution.
Shawn tells Reduxx that women in the facility have passed on that Sonia frequently changes his gender identity, and has reportedly told some of the female inmates that he identifies as a man.
"He was saying that he's both… Identifies as a man sometimes, and a woman sometimes," Shawn explains. "I know he looks like a regular middle-aged man with glasses. My relative says he doesn't look trans at all. His mannerisms are manly, no makeup, nothing to suggest he's trans … Then another individual approached my relative and informed her that Sonia is identifying as a man. She also said at least one woman is terrified and uses a buddy system to visit the bathroom. She always brings a friend."
Shawn says that the women inside have been warning each other to "stay away" from Sonia, believing him to be a risk to them.
"I know because he looks so manly, no makeup or feminine characteristics, it makes him more ominous," Shawn says. "Some of the early transfers were a little more [feminine] with long hair, makeup and everyone knew they wore women's undergarments… But the ones coming in now don't even try to be like women."
But Sonia is far from the only male transfer in the facility.
Shawn provided Reduxx a list of eight male inmates that the incarcerated women have reported are currently at WCCCW – among them, Donna Perry, a serial killer who murdered 3 women in 1990, and Nonnie Lotusflower, who raped and murdered a young woman in 2007. The majority of the men Shawn says are at WCCW have committed violent crimes, many of which were against women or girls.
Obtaining official information on male transfers to WCCW was recently made impossible by the Washington state legislature.
On March 31, a bill was passed which ended public disclosures on currently and formerly incarcerated people's transgender status, effectively obscuring the current number of trans-identified males housed in the state's female facilities. As a result, whistleblowers speaking to press have been the only way to scale the extent of the problem.
Shawn believes some male inmates would be motivated to seek transfer to WCCW because it is perceived as being significantly more comfortable than the alternatives.
"WCCW is known as 'camp cupcake' because it's easy to do time there. Men want to be there," Shawn says. "The trans person can give all sorts of suggestions and demands about where they live but the women clearly don't have a choice."
Shawn also showed Reduxx an excerpt from a message he received from one of the other women inside the facility, in which she says that "there are some very aggressive men coming in here" and "all of them are having sex with women." The inmate also explains that the women are reluctant to report incidents involving the trans-identified males, saying that doing so "just causes an uproar, and they are always claiming to be targeted."
Asked if he is anxious about his family member's safety, Shawn says it is a constant concern.
"I worry about this issue all the time. I'm aware of the story of the women being raped at Rikers by a trans inmate. I am aware of the threatening behavior by many in California [women's] prisons. And I am aware of the pregnancies in New Jersey," Shawn says, referencing several high profile cases of trans-identified male inmates targeting women following transfers to female correctional institutions.
"I worry about [my relative] being alone in the restroom, and the prison trying to force her share a cell with a man. The rates of HIV in this community are 40-50 percent. So, the risks are so high. A sexual assault could lead to HIV and pregnancy."
Shawn explains that his worry extends to all of the female inmates in the facility, noting the high rates of trauma amongst incarcerated women. According to the National Resource Center on Justice Involved Women, up to 98% of incarcerated women have experienced or witnessed domestic or sexual violence in their lives. Of all women imprisoned nationwide, only 3% were convicted of a violent crime.
"These [incarcerated] women have profound trauma histories, mostly at the hands of men. As my family member explains, the Washington Department of Corrections is saying they don't matter and it's ok to re-victimize them and cause them further trauma. They are saying they don't matter."
---
Reduxx is a newly-launched independent source of pro-woman, pro-child safeguarding news and commentary. We're 100% reader-funded! Support our mission by joining our Patreon, or consider making a one-time donation.