A Norwegian programmer has revealed a conceptual design for a video game centered around slaughtering women that he refers to as "gender fascists" for being critical of gender ideology.
Sandra Moen first began posting images from his project "Terfenstein 3D" in July and has since shared over a dozen updates on Twitter, including videos of game play.
Advertising his concept on Twitter, Moen encourages players to "put blood on the walls" and refers to the enemy characters in the game as "gender fascists." In his tweets, he incorporates hashtags such as #TERFs, #AdultHumanFemale, and #TERFIsland, which is used as a derogatory nickname for the United Kingdom, known internationally for having a strong feminist presence opposing gender identity ideology.

The game appears to be imitating the 1992 classic shooter Wolfenstein 3D, which follows a spy escaping from a prison in Nazi-controlled Germany.
Moen adopted the styling of Wolfenstein 3D, but traded out the Nazi enemies for depictions of women. In place of a swastika, the women wear arm bands that display an "XX" logo which bears a striking resemblance to the symbol used by the women's rights organization Women's Declaration International (WDI).
Lead representative for WDI Norway, Christina Ellingsen, told Reduxx she believed Moen was "clearly appropriating the WDI logo," and wondered how he might choose to depict a "top-level 'feminazi boss'" in the game.
Ellingsen is no stranger to the slandering of women who criticize gender identity beliefs as "gender fascists." She is currently facing up to three years in prison for publicly stating that men can neither be mothers nor lesbians.
The legal complaint was brought against her by a trans rights lobby organization that has called WDI a "hate group." The person responsible for her charges, Christine Jentoft, is a man who identifies as a lesbian woman. In June, he participated in a panel discussion about gaming with Moen.
"The representation of women's sex-chromosomes as resembling Nazi ideology shows how far gone these men often are," Ellingsen said. "Accusations that women who care about women's rights are 'feminazis' is nothing new, though," she added.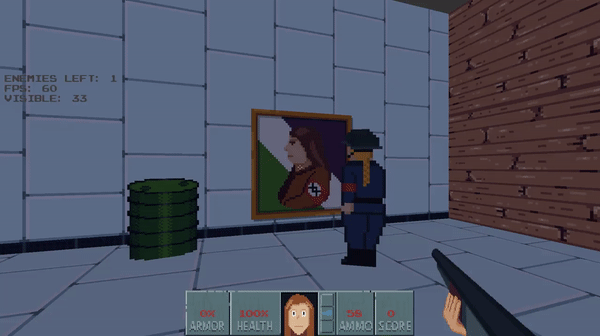 "Male threats of violence against women and girls in the digital sphere is obvious and ubiquitous. But to men who claim to be women, digital media is used for a kind of gamification of misogyny that is unprecedented," Ellingsen stated.
She referenced several examples, including a browser application designed to highlight in red characters social media accounts said to belong to so-called "TERFs," and the pornography genre known as "forced feminization."
Moen has been vocal about his interest in pornography and BDSM practices, with a stated interest in bondage in particular. One of his previous games, Spank Fury, is described on Moen's website: "Submissives come from left and right, and you have to spank them before they get bored."
During a podcast interview with Trans Norge in March, Moen credited pornography with his decision to begin identifying as a woman full-time. Previously, Moen had considered himself a transvestic fetishist, sometimes also referred to as a cross-dresser.
"I began to understand that I was trans when I came across pornography featuring trans women," Moen said. "I have never made the connection that 'penis' means 'man.' [The male porn actors] were women, but they had a penis."
"I began to question – if they have a penis, how could other people know that they were girls when they were children? And of course, they wouldn't know. So then I started questioning – what if I am one of these pretty ladies, in reality," he added.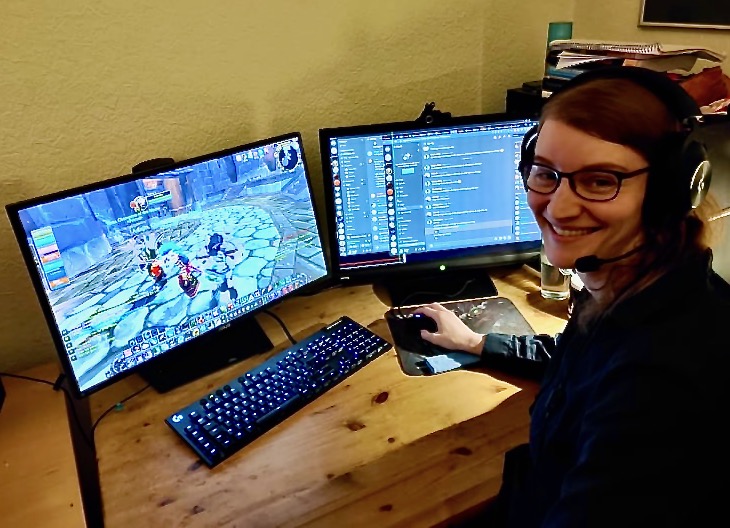 While a university student, Moen became embroiled in controversy after a woman complained about his presence in the women's locker room. Moen, who has not had "sex-reassignment surgery," received media attention in 2017 after it came to light that he had exposed his penis to women in the SiS Sports Center on campus.
According to court records seen by Reduxx, Moen and the woman interacted for the first time in the locker room in July 2016. The woman found Moen showering there and objected to his presence. She asked him why he was in the women's locker room, to which he replied that he was legally a woman. Moen had changed his legal documents to state that he was female only months prior.
The woman approached Sports Center management, who informed her that no one with male genitalia would be allowed in the female locker room, regardless of legal status.
In February 2017, she confronted Moen again after finding him in the locker room again. She told Moen she did not mind if he changed there, but she "found it problematic" that he was using the showers as he had a penis he was displaying. The two became involved in a "heated conversation," after which the woman complained to the manager of the Sports Center.
Legal records state that "[the complainant] was provoked by the fact that a person with a penis was in the women's locker room," and that "[she] stated that [trans-identifying males] should have their own locker room."
In July 2017 the Sports Center issued a statement declaring that trans-identifying males with male genitalia would be permitted in the women's locker rooms. Moen forwarded information about the woman's complaint to the Discrimination Board, and as a result, she was investigated for harassment. His harassment suit was supported by Norwegian NGO Legal Aid for Women (Juridisk rådgivning for kvinner; JURK).
"[Moen] experienced being harassed in the changing room," court records claim, adding that the woman had insinuated that he was "a high-risk potential abuser" and that it had been offensive that she had referred to him as a "biological male."
The discrimination charge brought against her was ultimately rejected upon appeal. However, although no legal charges were brought against her, the Equality and Discrimination Ombudsman chastised the woman in his statement, and emphasized that at the second meeting in the locker room, she knew that Moen was "legally a woman" and therefore, her confrontation fit the criteria for harassment, "regardless of whether it was [her] intention or not."
The majority of the Equality and Discrimination tribunal members emphasized "that transgender people are vulnerable and need special protection against harassment," and the minority concluded that the woman "had no need to react and question [Moen's] use of the women's locker room."
Trans-identifying male Karoline Skarstein wrote an article for the Stavanger Aftenblad at the time praising Moen and calling him a "role model" for entering the locker room and showering in the presence of women.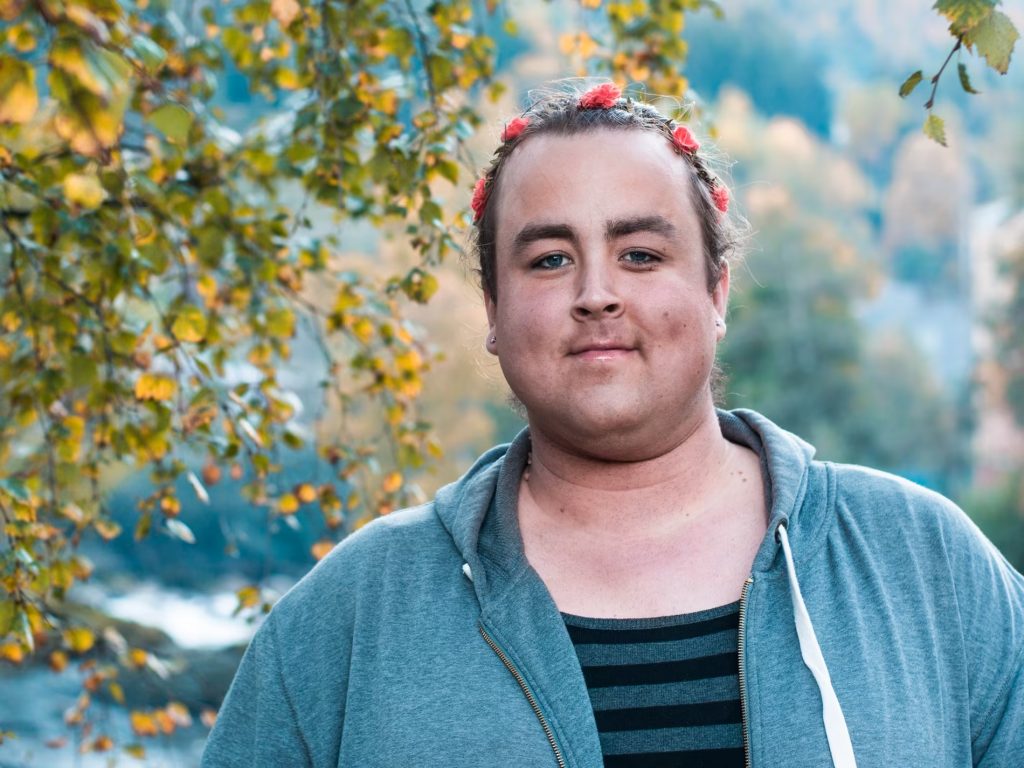 "Where will Sandra shower? She will shower where she wants to shower. If she feels comfortable in the shower with the other girls, then she should be allowed to use those facilities," wrote Skarstein.
"Forcing her into a men's locker room because she has male genitalia would be an assault on her. Trans people are primarily people who have been invisible for far too long and are now stepping out into the world," Skarstein added.
Skarstein serves as a representative for the Norwegian Organization for Sexual and Gender Diversity (FRI – foreningen for kjønns- og seksualitetsmangfold), the same activist group involved in the litigation against WDI leader Ellingsen.
Since 1997, FRI has been working towards the repeal of sexual paraphilias and fetishes as mental health diagnoses in both Norway and abroad. In 2010, many paraphilia-related diagnoses were removed from Norwegian medical literature, and in 2018 the World Health Organization (WHO) followed suit.
FRI's campaigns successfully resulted in sadomasochism, transvestic fetishism, and general fetishism being re-classified as variants in sexual arousal in the WHO's 11th edition of the International Classification of Diseases.
A previous report by Reduxx revealed how a former member of FRI had been performing and live-streaming fetishistic castrations via a pay-per-view pornography website.
---
Reduxx is a newly-launched independent source of pro-woman, pro-child safeguarding news and commentary. We're 100% reader-funded! Support our mission by joining our Patreon, or consider making a one-time donation.