A "drag kid" mentor and a former elementary school teaching assistant is facing child pornography charges following an investigation into exploitative material shared on the internet.
Kelsey Boren, 31, was arrested on August 11 in Lane County, Oregon after law enforcement discovered evidence that she had "utilized the internet on numerous occasions to distribute and exchange pornographic images of children" and "engaged in creating child pornography and uploaded it to the internet."
Detectives had initially received a tip about a photo that had been shared of a child laying naked on a bed. Law enforcement traced the image to Boren, who admitted to officers that she had communicated with "pedophiles on the internet" for several years, and had sent and received images of child sexual abuse.
Boren claimed that she had not been acting out of her own sexual desire, but because she found pedophiles "interesting."
She allegedly told detectives that she had become addicted to child abuse materials, and her need for child porn was like an "uncontrollable itch that she couldn't stop."
In response to her first hearing on August 13, a crime alert was issued by local news, notifying the community of her arrest and warning that Boren had had direct access to children both at her place of employment and at her home.
At the time of her arrest, Boren was working as a teaching assistant for special needs children at Veneta Elementary school.
In total, Boren is facing 13 charges, including 12 counts of encouraging child sex abuse and one charge of using a child in display of sexually explicit conduct. Boren's trial is scheduled for December 13.
Boren claimed to have been the "drag mother" to a young girl whom she trained to perform drag, and indicated that this relationship had been ongoing since 2018, at which time the child was seven years old.
Boren herself performed drag under the name Alwaiz Craving-Kink Demise MacPherson, and the young girl was promoted under the moniker Vanellope Craving.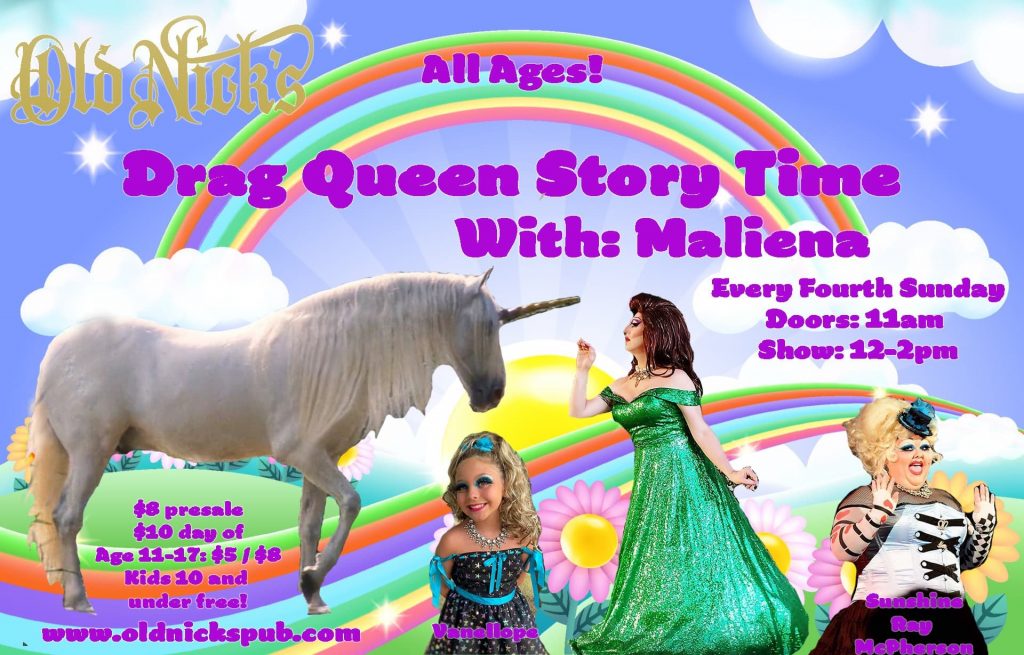 The girl's other mentor, Jennifer Hibbs, also performs drag using the name Sunshine Ray MacPherson. Hibbs is not the child's mother, but an instructor and LGBT activist who appears to spend an inordinate amount of time with the girl.
Speaking with The Post Millennial, Hibbs said she was not under the impression Boren had abused Vanellope because, to her knowledge, they were never alone together. Vanellope is not believed to be the child who was in the exploitative photo found by police and traced to Boren.
"[Boren] obviously made horrific choices and she is no longer a friend," Hibbs said. "She had extremely limited time spent with Vanellope."
The situation first came to light after a series of Twitter posts by @hunnybadgermom, who decided to look into a drag event for children being hosted at a local bar.
The venue, Old Nick's Pub, had shared a promotional image for an "all ages" drag queen story time featuring Vanellope and Hibbs, her handler. Old Nick's has hosted similar "all ages" drag events in the past, allowing free admission for children under ten. Other adult events have incorporated fetish and bondage themes.
Videos of Vanellope performing in highly-sexualized attire and being handed cash by adult audience members have been uploaded to the official Facebook page for Vanellope. In addition, there are several photos of the child standing on stage next to piles of cash as she performed at a Portland venue.
Vanellope has performed at various venues throughout the state of Oregon. Adult male drag performers were also found to have sent cash tips to the child via a Venmo account set up in her name.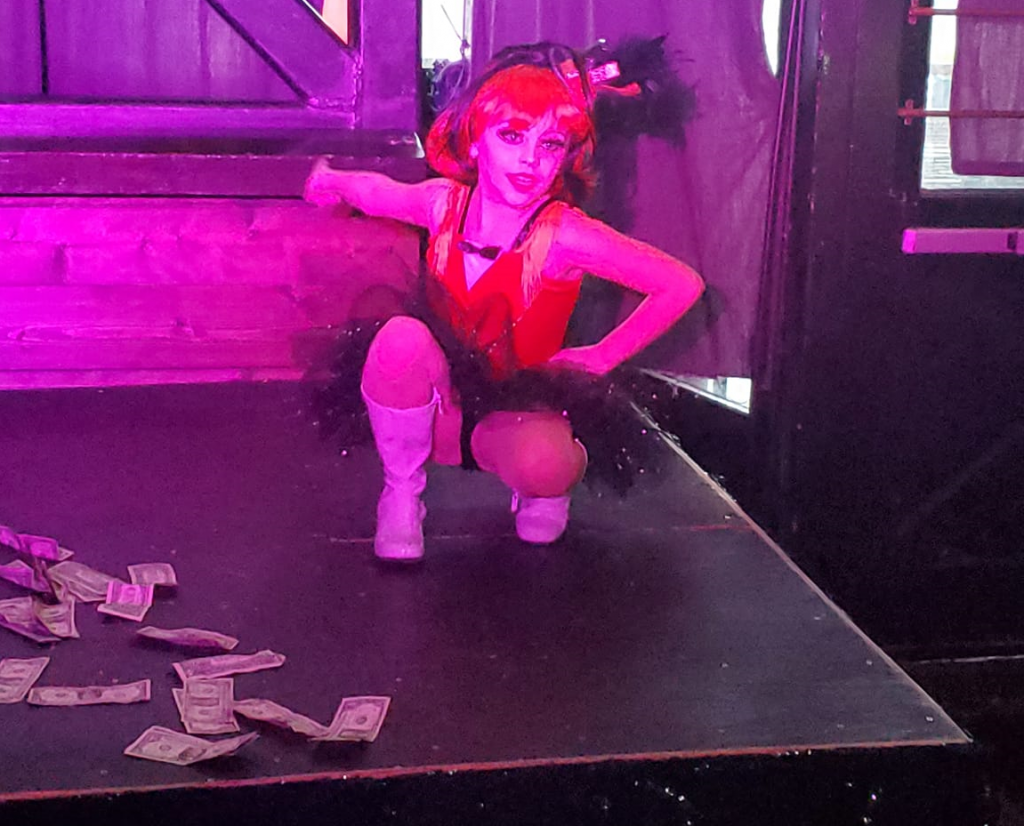 Hibbs insisted that Vanellope is safe and is not being exploited. "She is loved and protected, and is not being taken advantage of," she said. "Sometimes she donates her tips or part of her booking fee to charities."
In response to the press coverage of Boren's child pornography charges and connections to child drag performer, Old Nick's issued a public statement to their Facebook page. The post states that the girl is "being targeted by a hate campaign" on social media. However, criticism of the situation has largely been directed at the adults responsible, with outrage directed towards Boren's involvement.
"Drag is an art form. It is not an inherently sexual act to dress in drag, and those sexualizing her are falling into a very typical societal trap of misogyny that views any female performance as sexual," reads the statement.
Boren is just the latest in a string of adults involved in the drag scene to face charges related to child sexual abuse or exploitation.
Earlier this week, Reduxx reported that an award-winning drag queen in the United Kingdom had been charged with child sexual abuse material possession. Just prior to that, a drag queen incarcerated in the United States on charges of child sex trafficking was revealed as having launched a career in trans activism.
In June, a Pennsylvania drag queen and LGBTQ activist who performed for children was charged with 25 counts of child sexual abuse material possession.
---
Reduxx is a newly-launched independent source of pro-woman, pro-child safeguarding news and commentary. We're 100% reader-funded! Support our mission by joining our Patreon, or consider making a one-time donation.