The American Civil Liberties Union in Indiana has filed a lawsuit against the state's Department of Corrections after a trans-identified male inmate convicted of murdering his infant stepdaughter was denied "gender affirming" surgeries.
The suit, which was filed on August 28, challenges a recently-adopted policy stipulating that the Indiana Department of Corrections (IDOC) cannot provide transgender surgeries to inmates. House Bill 1569, which took effect July 1, bans the spending of state or federal dollars on sexual reassignment surgery for inmates.
According to the complaint, the ACLU is accusing the state of "deliberate indifference to a serious medical need," arguing that "gender affirming surgeries" are a "medical necessity" for some inmates. The ACLU also states that the policy "discriminates … in violation of the Equal Protection Clause of the Fourteenth Amendment."
The ACLU brought the case against the state on behalf of a transgender inmate currently serving a 55-year sentence for the horrific murder of his stepdaughter.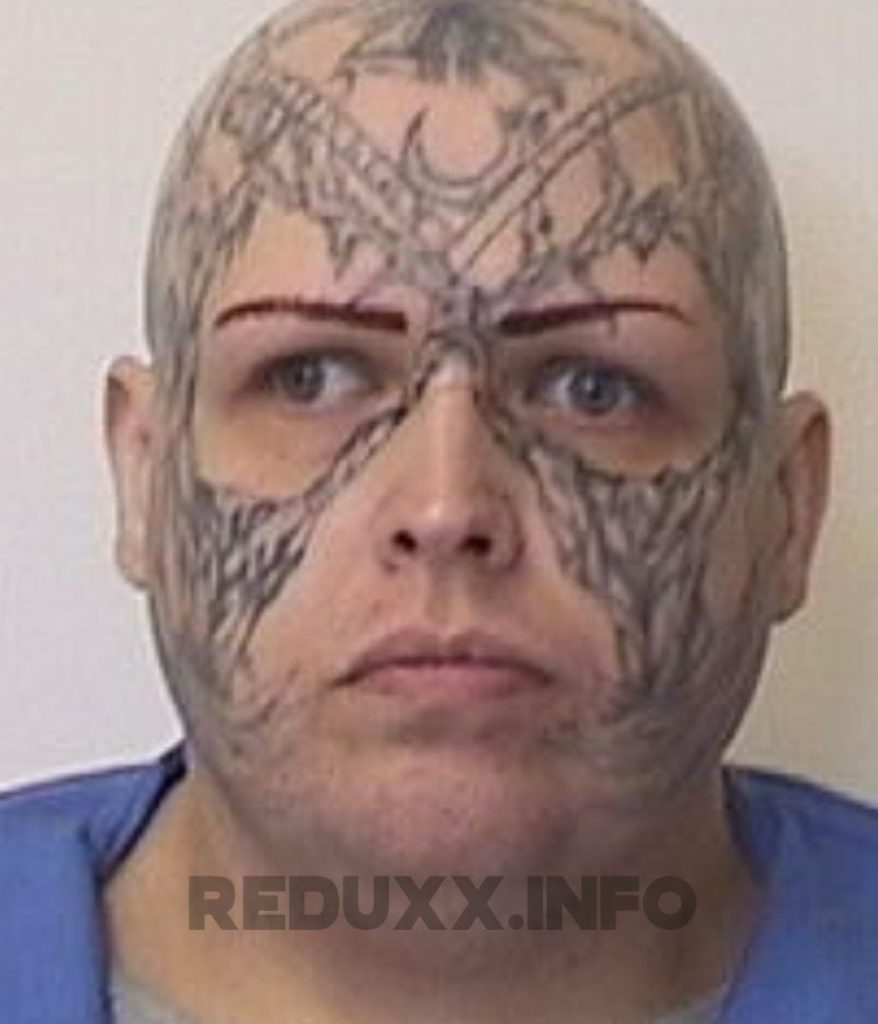 Autumn Cordellioné, also known as Jonathan C. Richardson, was arrested in 2001 after his 11-month-old stepdaughter died in his care while her mother was at work.
According to court records seen by Reduxx, Richardson was visited by friends that night who observed he was "acting strangely" and refused to invite them in the house as he normally would.
Despite claiming the little girl was sleeping, Richardson had loud music playing in the home, and his guests noted that he appeared to have a fresh, bleeding tattoo of the child's name carved into his arm.
Later that night, after his friends left, Richardson went to his neighbor and asked him to call 911, claiming the child was unresponsive. When emergency personnel arrived, they were briefly able to resuscitate the girl, but she died shortly after being rushed to the hospital.
Richardson was interviewed by police, who noted he was "calm and unemotional" during questioning, and his story about what happened to the baby changed dramatically over the course of the two interviews conducted.
At first, Richardson claimed he found the baby unresponsive after doing some household chores. But in the next interview, Richardson said the child was being "fussier than usual" and he attempted to throw her up in the air repeatedly in an effort to calm her down. He said her "head bopped forward and back up in a rough type of a manner," and that the child continued to cry so he proceeded to shake her aggressively in an effort to calm her down.
During a failed appeals hearing, detectives from the case recounted how Richardson "physically showed" how he had manhandled the girl, getting up out of his chair and demonstrating the action in a rough manner.
An autopsy subsequently found that the baby had died of asphyxiation by manual strangulation.
Richardson was booked awaiting a court hearing, and would later tell a prison official "all I know is I killed the little fucking bitch."
Richardson was found guilty and sentenced to 55 years in prison for the horrific crime.
According to the ACLU's legal complaint, Richardson began identifying as transgender in 2020 and had been receiving testosterone suppressants and feminizing hormones. But the medications have not reportedly relieved fully Richardson's "debilitating symptoms of gender dysphoria."
Using "she/her" pronouns to refer to Richardson, the ACLU's filing reads: "Accordingly, at this point gender-affirming surgery is necessary so that her physical identity can be aligned with her gender identity."
Despite only having begun to identify as transgender in 2020, the ACLU claims that Richardson has "identified as a female" since he was 6 years old.

In addition to hormones, Richardson has been receiving ample accommodations from the IDOC, including being given bras, makeup, panties, and "form-fitting clothing."
Richardson is currently incarcerated at a men's facility.
This is not the first time the ACLU has attempted to intervene to protect the gender identity of a violent transgender inmate.
In June, the ACLU came under fire after condemning the state of Florida for not providing "gender-affirming care" to a convicted rapist and murderer prior to his execution.
Duane Owen, who was executed on July 15, had been handed a death sentence after brutally murdering a 38-year-old mother and a 14-year-old girl in 1984. During court proceedings, Owen claimed that he sexually assaulted women as part of a ritual to harvest their hormones, and that he was a transsexual who carried out the sexual violence to "turn himself into a female."
On June 16, the ACLU, through their official X (formerly Twitter) account, lambasted the state of Florida for refusing to provide "medically necessary gender-affirming care" to Owen. Using feminine pronouns to refer to Owen, the ACLU claimed the state had caused Owen "enormous suffering" and had violated "her right to be free from cruel and unusual punishment for the more than 30 years she was in state custody."
Earlier this year, Reduxx exclusively revealed that the ACLU in New Jersey had represented a transgender diaper fetishist in a case that would ultimately result in male inmates being transferred to the state's women's prison.
In August of 2019, the American Civil Liberties Union of New Jersey (ACLU-NJ) filed a lawsuit against the state Department of Corrections on behalf of Danielle Demers but protected his identity. The suit argued that a "woman" named "Sonia Doe" had been "imprisoned for the past seventeen months in men's prisons," a situation that was said to constitute "cruel and unusual punishment."
In June of 2021, the state of New Jersey reached a settlement with the ACLU-NJ and agreed to adopt major reforms to prison policies which would allow housing according to a self-declared and subjective 'gender identity' rather than on biological sex. The policy has since resulted in multiple extremely violent male offenders being transferred to the Edna Mahan Correctional Facility for women.
According to testimonies provided to Reduxx from women incarcerated at Edna Mahan Correctional Facility for Women (EMCF), among the first men to be transferred to the prison after Demers and the ACLU-NJ were victorious in their lawsuit was a convicted killer who had beaten a prostituted woman to death and drank her blood.
Other violent male inmates currently incarcerated at the facility thanks to the ACLU's efforts include Marina Volz, who sexually tormented his own 7-year-old daughter to make "transgender porn," and Dejshontaye Goddeszholliwould, who stabbed his aunt to death.
---
Reduxx is your source of pro-woman, pro-child safeguarding news and commentary. We're 100% independent! Support our mission by joining our Patreon, or consider making a one-time donation.